Facilities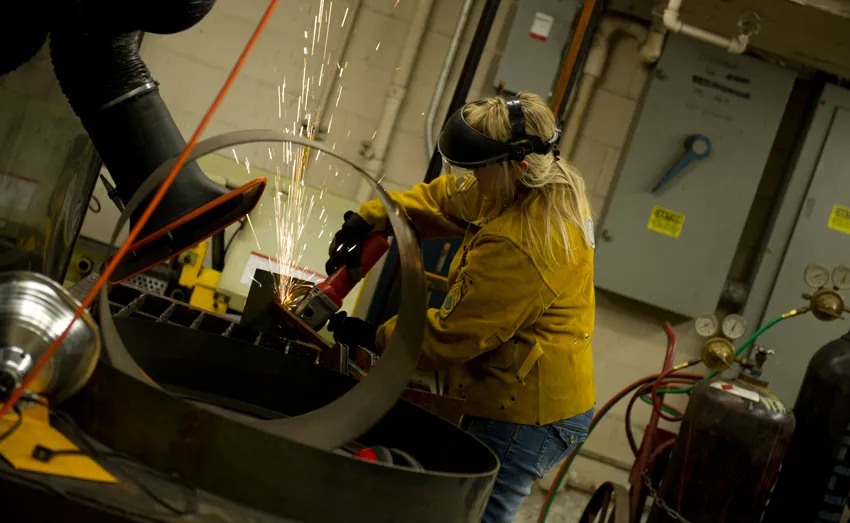 TWU Visual Arts student Carrie Adamson-Riefler.
About
Home to TWU's visual arts majors, the Visual Arts Building (ART) hosts classes, labs, events, exhibitions and special programming led by faculty, staff and renowned artists from across the nation and around the world. In addition to state-of-the-art 2D and 3D media and intermedia creation spaces, the building houses our East | West Galleries, two well-lit 1700 sq. foot exhibition rooms; a new digital research studio; and a contemporary, multipurpose project space located in the basement. Our Fine Arts Annex houses our graduate student studios and biannual open studio events.
Visual Arts Main Computer Lab
Digital Photo Lab
Fabrication Lab
Ceramics Area
Sculpture Area
Wood Shop
2D Intermedia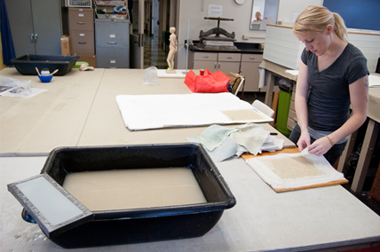 2D Intermedia integrates drawing, painting, graphic design, photography, book arts and printmaking. This secondary emphasis encourages experimental crossover among these 2D disciplines.
Facilities
Drawing & Painting
Our drawing and painting facilities include easel desks set up for live model figure drawing and still-lifes. Our painting classrooms include wood and metal easels within both open classrooms and sectioned-off mini studios.
Our graphic design facilities consist of a designated lab equipped with iMacs, Windows 10, iPads, and Wacom Tablets, as well as other tools and programs necessary for graphic design-focused work.
Our photography facilities allow students to explore ways of making and various materials in the digital labs, advanced printing lab, private and group darkrooms, alternative process space, as well as a lighting studio. A variety of equipment is available for student use and check out helping to aid our students in creating innovative and conceptual work with state-of-the-art equipment.
Book Arts
Our book arts facilities include an assortment of letterpress type, Vandercook proof press, sign press, Kutrimmer board cutter and an upright paper sheer. The area has a press room and a large, well-lit work area with spacious tables where multiple projects can be worked on simultaneously.
Our printmaking facilities have two presses for student use. The work area is large, well-lit, and set up for alternative and non-toxic processes as well as traditional methods of printmaking. Additional equipment includes an assortment of letterpress type, Vandercook proof press, sign press, Kutrimmer board cutter and an upright paper sheer.
3D Intermedia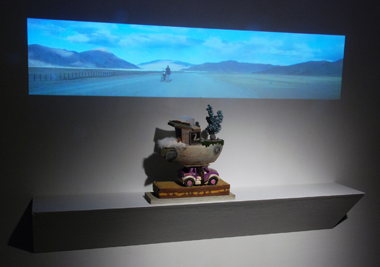 3D Intermedia integrates sculpture, ceramics and new media. This secondary emphasis encourages crossover between these three-dimensional disciplines.
Facilities
Page last updated 4:27 PM, June 2, 2021