Parking
Summer 2021 Decals - Denton & Dallas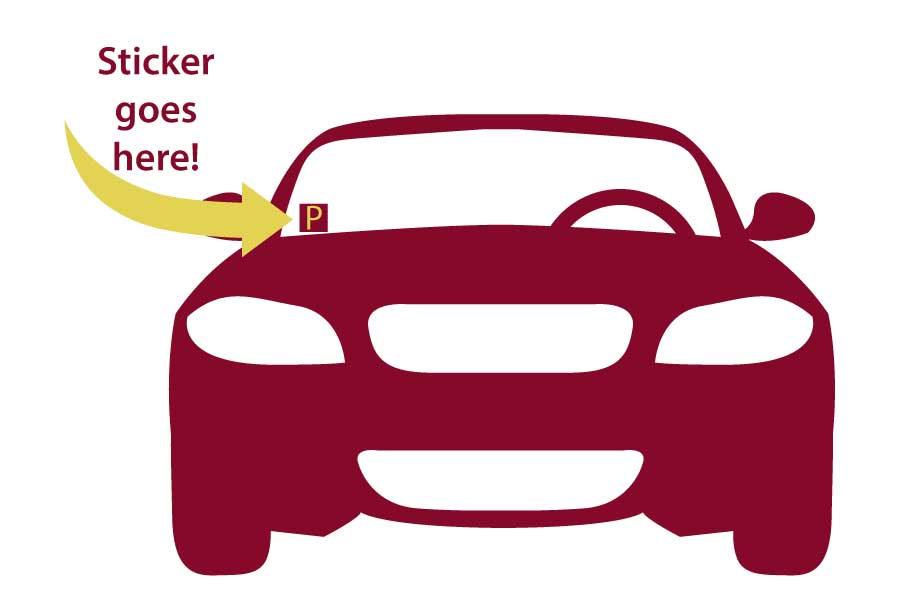 Be prepared to provide your car description and license plate number. After purchase, print your temporary permit available in the portal. The annual permit will be mailed to your address provided during the purchasing process (not an on-campus dorm) and is valid for parking both on the Dallas and Denton campuses.
Affix the 2020-21 permit to your vehicle's bottom passenger side windshield before Aug. 24. Permits expire at the end of summer 2021.
Parking permits required on campus: 7 a.m.-9 p.m., Monday through Friday.
Houston Parking
Check the Houston DPS website for details on available options.
Parking Updates
Learn more about the various changes to parking on the Denton campus, including pricing and lot designations.
Visit the parking updates website for the latest information.
Visitor Parking
The Information booth on Administration Drive will no longer be giving out visitor passes. Visitors to the dorm can purchase a day pass on our website by creating a guest account, or at the parking office. Campus visitors can get a guest pass from the Parking office in Oakland Complex. If they do not wish to purchase a pass they would park in one of the designated free lots on campus that do not require a permit, the ROTC lot and the Pirtle St. lot.
TWU Dallas center visitors can collect a visitor's permit from DPS behind the tinted window at the Lobby Level of Dallas Center.
Visit the visitor parking website for more information.
Parking Maps
Remote Lots
TWU has discontinued use of the remote parking lots, because we can no longer provide shuttle service due to social distancing requirements.
Two on-campus lots now provide FREE (no decal required) parking. The free lot locations:
Online Parking Services
You can access the following parking services all in one place on the Parking Portal:
Purchase Permits

Pay Tickets

Appeal Tickets
Office Location/Hours
Denton Parking Office
Oakland Complex, Suite 100
1201 Oakland Street, Denton
Mailing Address
P.O. Box 425767
Denton, TX 76204-5767
Hours of Operation:
7 a.m. - 5 p.m., Monday - Friday
Closed Saturday and Sunday. Limited services are available at the campus police dispatch window 24/7.
It is your responsibility to obey the parking rules and regulations for the TWU campuses. Complete parking rules and regulations and parking maps are available for your reference.
Page last updated 8:29 AM, May 27, 2021