Minor in Visual Arts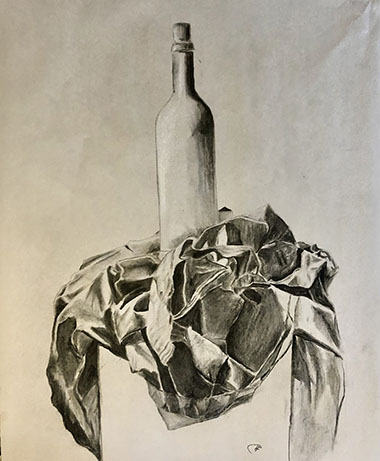 Do you have a passion for the arts, but have already chosen to major in another field? Our undergraduate visual arts minor will allow you to pursue your interests in the concentration area of your choice.
Requirements
18 semester hours of art, including six hours of advanced work (3000 or 4000 level), are required for the bachelor's degree minor.
The TWU Division of Visual Arts also requires that at least half of the hours for a minor be taken here at TWU, which means that no more than 9 hours can be transferred in. All upper level classes must be taken at TWU. Below are suggested course groupings for our main concentrations as well as a 3D Intermedia option. Some substitutions may be possible.
Suggested course groupings
Visit our undergraduate catalog page for suggested Visual Arts Minor course groupings.
Declare your minor
Fill out the Minor Declaration form.
Schedule an appointment with undergraduate advisor Lacy Franklin to submit the completed form in person.
Questions? Contact Lacy Franklin LFranklin10@twu.edu for more information.
Page last updated 8:10 AM, June 7, 2023