Master of Arts in Multicultural Women's and Gender Studies
As the only free-standing women's studies master's program offered in the Dallas-Fort Worth metroplex, our program inspires our graduate students to closely examine the differences and similarities of diverse peoples through our rigorous, yet flexible interdisciplinary curriculum.
Through coursework, research and community service, our graduate students also investigate the ways gender and other identity categories function as social constructions through the study of women's experiences in political, cultural, religious, biological and intellectual contexts.
Take charge of your own learning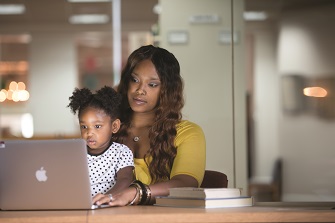 We help our graduate students achieve both personal and professional goals by offering them:
Small classrooms
Self-directed, flexible degree plans that accommodate working students
One of the top-ten most diverse campuses in the U.S.
Online and traditionally formatted courses
Nationally-recognized faculty members representing a broad range of research interests and backgrounds
Unlimited access to the Woman's Collection in the Blagg-Huey Library — the largest university depository for research material about women in the south and southwest
Degree details
Admission criteria
Admission to the M.A. in Multicultural Women's & Gender Studies
Program Contact
Dr. Agatha Beins
940-898-2119
womenstudies@twu.edu
Application Deadlines
No deadline - Rolling
Admission Requirements
3.0 GPA with supporting coursework in the liberal arts and sciences or interdisciplinary studies.
How to Apply
Apply for admission to the TWU Graduate School.
Collect and submit the following documents as separate pdf files in ONE email to womenstudies@twu.edu with the subject line (YOUR LAST NAME)-(YOUR FIRST NAME)-MA in MWGS. Please attach all items as PDFs.

A written statement about the applicant's background, interests, and goals and how TWU's M.A. program in Multicultural Women's and Gender Studies can assist the applicant in meeting these goals. The statement should be approximately 1,000 words.
A writing sample, preferably from an academic course, that is at least 1,300 words and does not exceed 2,600 words (excluding notes and references).

Two references (preferably professors) familiar with the applicant's academic and/or professional work should submit letters of recommendation as PDFs on institutional or organization letterhead to womenstudies@twu.edu. Recommenders should include student name and "MA in MWGS" in the subject line.
Page last updated 9:52 AM, January 20, 2023