Master of Arts in Multicultural Women's and Gender Studies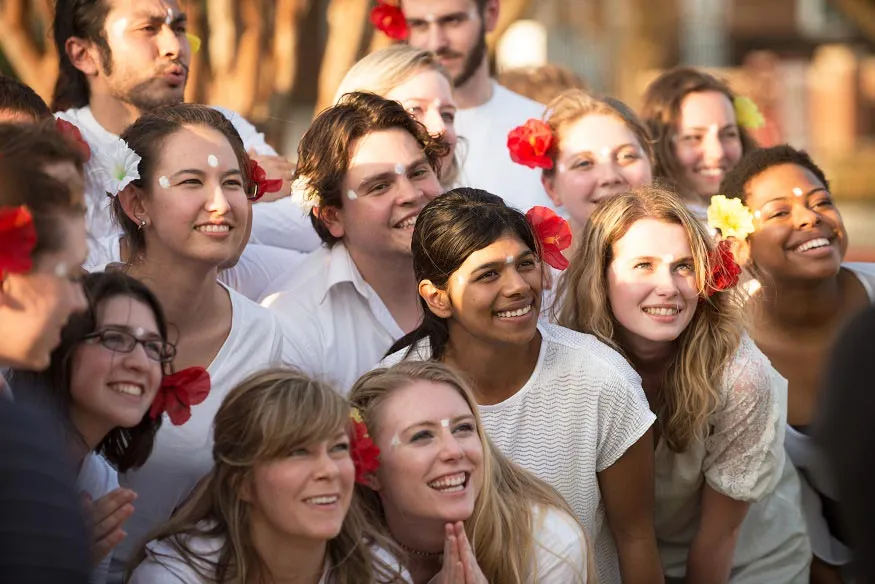 As the only free-standing women's studies master's program offered in the Dallas-Fort Worth metroplex, our program inspires our graduate students to closely examine the differences and similarities of diverse peoples through our rigorous, yet flexible interdisciplinary curriculum.
Through coursework, research and community service, our graduate students also investigate the ways gender and other identity categories function as social constructions through the study of women's experiences in political, cultural, religious, biological and intellectual contexts.
Take charge of your own learning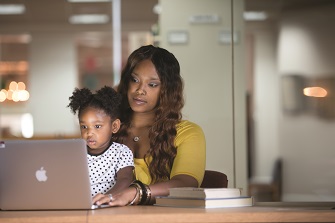 We help our graduate students achieve both personal and professional goals by offering them:
Small classrooms
Self-directed, flexible degree plans that accommodate working students
One of the top-ten most diverse campuses in the U.S.
Online and traditionally formatted courses
Nationally-recognized faculty members representing a broad range of research interests and backgrounds
Unlimited access to the Woman's Collection in the Blagg-Huey Library — the largest university depository for research material about women in the south and southwest
Degree details
Admission criteria
Admission to the M.A. in Multicultural Women's & Gender Studies
Program Contact
Dr. Agatha Beins
940-898-2119
womenstudies@twu.edu
Application Deadlines
No deadline - Rolling
Admission Requirements
3.0 GPA with supporting coursework in the liberal arts and sciences or interdisciplinary studies.
Collect and submit the following documents into the application:

A written personal statement about the applicant's background, interests, and goals and how TWU's M.A. program in Multicultural Women's and Gender Studies can assist the applicant in meeting these goals. The statement should be approximately 1,000 words.
A writing sample, preferably from an academic course, that is at least 1,300 words and does not exceed 2,600 words (excluding notes and references).
Email addresses for two individuals familiar with your academic capabilities, who can provide letters of recommendation to be requested through and submitted into the application.
How to Apply
Begin by finding your program in TWU's Program, Majors & Degrees listings to see if your program has additional admission requirements and application deadlines prior to applying. (This information is for all programs. The application deadline for your specific program will be listed in the Program Requirements. Use that deadline as it applies below. (Example: if a program only admits once a year and has a Fall deadline for 2023 of March 1, you would need to be looking to apply to the next deadline for Fall 2024.)
Apply online.


Apply to Graduate Programs according to the start semester and application portals below:


Spring 2024 - All programs apply via ApplyTexas EXCEPT applicants to the College of Business, Child Life, or Child Development master's programs or the Child Development and Early Education PhD program who should apply via the TWU Online Graduate Application Portal.

Note: When applying through ApplyTexas, you will need to submit any required Documents directly to the program website.

Summer & Fall 2024 - All graduate programs apply via the TWU Online Graduate Application Portal. Required documents will be asked for and uploaded into the application.



Pay the application fee.
The $50 fee, ($75 fee for International applicants), which applies to all new and returning applicants can be paid by:

Credit card - Online through the portal you applied on (either ApplyTexas or TWU's Online Graduate Application).
Certified check or money order by mail or electronically - payable to TWU, sent by mail to:
TWU Admissions Processing, 301 Research Circle, Room 220; Denton, Texas 76204
(include your full name and ID number).
Cash (no personal checks) - Pay at the Bursar's Office. After paying, bring the receipt to Admissions Processing (2nd floor of GRB).
Fee Waivers - Graduate applicants who are certified McNair Scholars are eligible for a McNair Scholar application Fee waiver. Submit the request using the Application Fee Waiver Submission Form.



Submit transcripts to TWU.

Domestic Applicants must submit official transcripts for each college or university attended, both undergraduate and graduate. See the Information on Transcripts website for more details.
International Applicants are now required to provide an evaluation prepared by a NACES or AICE member evaluation service. International transcripts should not be sent directly to TWU. See the International Admission website for more details.
For more information on graduate admissions or to contact an admissions official, visit the Graduate Admissions website.
Students who wish to apply for a Graduate Assistantship must meet the General Criteria for Appointment of Graduate Assistants.
Page last updated 6:51 PM, November 14, 2023