Multicultural Women's and Gender Studies
At TWU's Department of Multicultural Women's and Gender Studies, our goal is to provide each of our students with a transdisciplinary, transgressive and transformative education taught by a nationally recognized faculty.
As the largest public university primarily for women in the U.S. with one of the top 10 most diverse student populations in the nation, our department offers a multicultural curriculum that focuses on feminist and womanist scholarship on behalf of human rights and social justice.
Why Study Multicultural Women's and Gender Studies?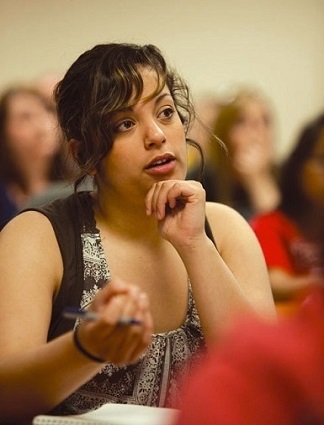 Nationally Recognized Faculty
Our award-winning faculty represent a broad range of interests, backgrounds and research subjects concentrating on gender, multiculturalism, history, spirituality, social justice and education.
Our graduate student-to-faculty ratio is 8:1, therefore creating a small classroom for our students to engage in discussion, dialogue and an immersive learning experience.
Accomplished Alumni
From community development and activism, to legal work and executive leadership, our talented graduates have helped educate, encourage and empower their communities and professional organizations.
Career Outlook
Our graduates meet the growing regional, national and international needs for both higher education professionals and leaders of nongovernmental, social service, health care, law and research agencies that address a broad range of social justice issues.
Visit our Career Resources page for more information about volunteer, internship and career opportunities for Multicultural Women's and Gender Studies students.
Hear from One of Our Recent Graduates
Page last updated 4:26 PM, June 28, 2019