PhD Alumni
Are you interested in becoming a featured alum? Complete our Google Form with info about your career, community service, activities and achievements.
Featured Alumni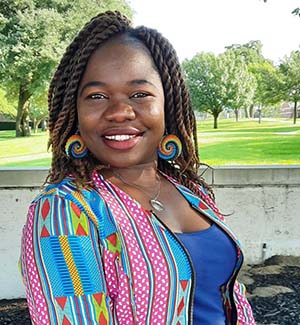 Esther Ajayi-Lowo, PhD
Esther O. Ajayi-Lowo, Ph.D., is an assistant professor of women's studies/women's health in Comparative Women's Studies at Spelman College. Dr. Ajayi-Lowo holds a Ph.D. and M.A. in multicultural women's and gender studies from Texas Woman's University (TWU); a master's degree in international law and diplomacy from the University of Lagos, Nigeria; and a B.A. in philosophy (first-class honors) from Obafemi Awolowo University, Ile-Ife, Nigeria. She was trained in human rights and the United Nations systems at the United Nations University, Tokyo, Japan. Dr. Ajayi-Lowo worked for over a decade on health, gender, human rights and development issues in Nigeria with both non-governmental and governmental organizations, including the U.S. Mission in Nigeria.
Dr. Ajayi-Lowo's recent scholarly research focuses on birth and reproductive justice for Black women of African descent at the intersection of race, gender, and nationality. Her dissertation, "Decolonizing Childbirth: Women, Traditional Birth Attendants, and Reproductive Justice in Nigeria," explores the significance of indigenous birthing knowledge and women's birthing standpoints for reproductive justice in Nigeria with transnational connection to Black women in the U.S. Among other several international and competitive scholarships and awards, Dr. Ajayi-Lowo's research received the American Association of University Women's International Fellowship, the Mellon Foundation–funded Social Science Research Council's International Dissertation Research Fellowship, and the Philanthropic Educational Organization's International Peace Scholarship.
As a scholar-activist-teacher, Dr. Ajayi-Lowo is committed to bridging research, advocacy, and pedagogy for social justice globally. In addition to her research, publication, and teaching commitment to women's studies and global Black women's health, she led campus-wide reproductive justice advocacy events, facilitated workshop sessions on sexuality education and reproductive justice, and co-facilitated an anti-racist pedagogy workshop as a doctoral student at TWU. As a well-rounded doctoral student at TWU, Dr. Ajayi-Lowo's excellent scholarship and commitment to teaching, leadership, and community service earned her the 2020 Doctoral Student Award of Excellence, the 2021 Virginia Chandler Dykes Award for College of Arts and Sciences, and the 2019-2020 TWU Alumni Association's Denton County Scholarship Award for academic excellence and service to the university and community.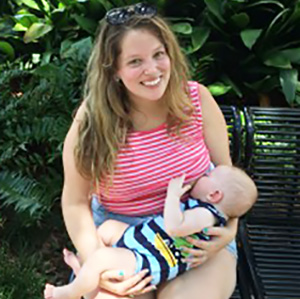 Diana Álvarez-Hughes, PhD
Dr. Diana Álvarez-Hughes earned her PhD in Multicultural Women's and Gender Studies from TWU. Her dissertation work focused on menstrual art on Instagram. Her menstrual art can be viewed at the online exhibition gallery Widening the Cycle. Dr. Álvarez-Hughes has spoken on the topics of menarche and menstrual suppressants on the "Her Turn" radio show on WORT 89.9 FM. She is currently the poet behind Orange Blossom Poems (Instagram @OrangeBlossomPoems) where she practices an Audre Lorde approach to poetry as feminist and womanist undertaking and necessary to speak our truths. Her poems have been published in zines such as Muchacha, Yes Ma'am, and St. Sucia.
Research Interests: menstruation, poetry, motherhood, popular culture, fat feminisms, smartphones and new materialisms, art as activism, food studies, post-humanisms and ecofeminism.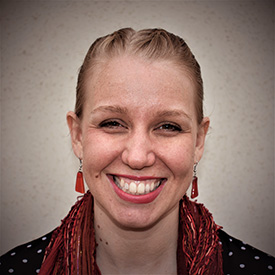 Marcella C. Clinard, PhD
Marcella C. Clinard earned her master's degrees in women's studies and English and a doctoral degree in multicultural women's and gender studies at TWU. Her dissertation was a qualitative case study exploring how women's and gender studies instructors teach (or don't teach) about religion, and the social justice implications of these pedagogical choices, particularly related to the intersections of religion and race, ethnicity, and nationality. Since graduating in May 2021, Dr. Clinard has been working on a book project based on her dissertation, tentatively titled Teaching Religion Intersectionally in Introductory Courses: Interdisciplinary Lessons from Women's and Gender Studies. While at TWU, Dr. Clinard taught first-year composition courses as well as lower- and upper-level women's and gender studies courses, including a competitively selected senior-level online seminar on sexualities and religion, which Dr. Clinard designed to foreground transnational and post-colonial approaches to sexuality and LGBTQ+ identity and experience. In 2020, Dr. Clinard received the Pioneering Spirit Graduate Teaching Assistant Award of Excellence, the highest award given to graduate students at TWU in honor of her excellence in teaching, both online and face-to-face.
Research Interests: religion and social justice; critical race theory and intersections of religion, race, ethnicity, and nationality; Gloria E. Anzaldúa; new materialisms and ecofeminism; theorizing about intersectionality and epistemology; feminist qualitative research; feminist/womanist pedagogies; reproductive justice
Sara Ishii, PhD
Adjunct Professor, TWU Visual Arts and UTD Visual Arts
Activities and accomplishments: 2019 Summer Core Writing Fellow; nomination by students for the 2019 STAR (Students for Assignment and Teaching Recognition) Symposium
"I am able to bring my MWGS training and education into my Visual Arts courses to expand/build on the current art history canon." — Sara Ishii, PhD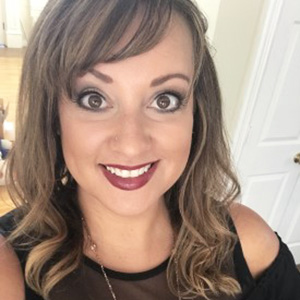 Jennifer V. Martin Emami, PhD
Jennifer V. Martin Emami, Ph.D. is a graduate of the doctoral program.She obtained a master's degree in communication studies at Northeastern State University. She is active in multiple professional organizations and presents at a number of academic conferences annually. She has served as both the social chair and professional development chair in our graduate student association. Jennifer has also been an active committee member for campus-wide events and serves as a reviewer for academic journals. Her dissertation focused on moving beyond oppositionality in the classroom through a womanist pedagogical framework. She currently balances motherhood, being a spouse, and working as a Senior Adviser of Equity and Justice in the non-profit world.
Research Interests: feminist and womanist pedagogy, intercultural communication, classroom rhetoric and activism in the classroom.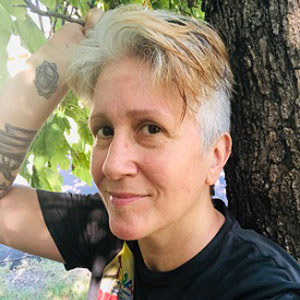 Carla Wilson, PhD
Carla Wilson is a recent graduate from the Multicultural Women's and Gender Studies Ph.D. program at Texas Woman's University. She currently teaches courses in Women's Studies and First-Year Composition at TWU. Her recent publication, "Unsettling Women's and Gender Studies' "Settler" Logics Through Gloria Anzaldúa's Essay "Now Let Us Shift" is included in the anthology Teaching Gloria E. Anzaldúa: Pedagogy and Practice for Our Classrooms and Communities. She is currently working on a chapter "Listening for Change: Gloria E. Anzaldúa's Use of Ensouling as a Way to Listen to One's Self and to the World," which will be included in the forthcoming anthology, Gloria E. Anzaldúa: "I Change Myself, I Change the World." One of her dreams is to turn her dissertation on contemplative practice as a resource for navigating uncomfortable feelings and difficult conversations in the social justice classroom—inspired by Anzaldúa's pedagogical use of spiritual tools and creative acts—into a book that is accessible to learning communities outside of academia.
Research Interests: Gloria Anzaldúan thought; feminist, womanist, and contemplative epistemologies, pedagogies, and praxis; love and an ethics of care as a method for social change; and white supremacy cultural characteristics as they show up in the classroom.
Page last updated 12:47 PM, February 10, 2022