Faculty and Staff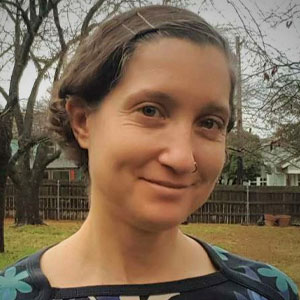 Associate Professor; Program Lead, Multicultural Women's & Gender Studies
PhD, Rutgers University
Office: WH 307L
Phone: 940-898-2117
Email: abeins@twu.edu
Dr. Beins is program director and associate professor of Multicultural Women's and Gender Studies. She teaches courses in social movement and grassroots activism, art and social change, feminist histories, women's and gender studies, food studies, and feminist/womanist theories.
Her research and writing overlaps with much of her teaching interests and tend to ask questions about the conditions of possibility for imagining and realizing radical forms of justice. For example, her book Liberation in Print: Feminist Periodicals and Social Movement Identity (University of Georgia Press, 2017) explores the ways that newsletters and newspapers in the US women's liberation movement constructed feminism as a collective identity and set of liberatory practices. Examining the material, epistemological and cultural infrastructures that shape our experiences and perceptions has relevance to other areas. Her writing about pedagogies considers how online, asynchronous spaces of teaching affect the possibilities of forming a learning community among students. And a book chapter about the women's and gender studies in higher education asks how ways of thinking critically enable and constrain.
Her current project explores creative worldbuilding, or a set of theories and practices that allow us to work toward radical justice. This involves interviewing artists and community organizers to learn about and amplify the material, discursive, affective, and imaginative infrastructures that they imagine and build. As a result, the project bridges art and activism: art has the potential to catalyze new ways of thinking, feeling and acting that organizations might be able to adopt and work toward in their material practices. Her work on feminist print cultures has appeared in journals such as Feminist Studies, American Periodicals and Feminist Formations.
Professor
PhD, University of Chicago
Office: WH 307K
Phone: 940-898-2129
Email: akeating@twu.edu
Dr. Keating teaches courses on Gloria Anzaldúa; Womanist Spiritual Activism; The Politics of Publications and Writing; US Women of Colors; Feminist/Womanist & Indigenous Epistemologies, Ontologies and Theories; New Directions in Feminist/Womanist Theories.
Dr. Keating's research focuses on transformation studies as shaped by Gloria Anzaldúa and other U.S. women of colors. Her research investigates issues related to theory-making, embodied knowledge creation, social justice, invitational multicultural pedagogies, archival research, autohistoria-teoría, metaphysics, womanist thought, yoga and language.
Dr. Keating's current book develops a theory-praxis of womanist spiritual activism and is under contract with the University of Illinois Press. She is also working on several articles, including a collaborative exploration of archival research and an investigation of contemporary astrologers' social justice interventions. Her book, The Anzaldúan Theory Handbook, is forthcoming in Fall 2022 from Duke University Press. Her previous books include Transformation Now! Towards a Post-Oppostional Politics of Change; Teaching Transformation: Transcultural Classroom Dialogues; and Woman Reading, Women Writing: Self-Invention in Paula Gunn Allen, Gloria Anzaldúa, and Audre Lorde. Dr. Keating has also edited several books by Gloria Anzaldúa: Light in the Dark/Luz en lo oscuro: Rewriting Identity, Spirituality, Reality; The Gloria Anzaldúa Reader; and Interviews/Entrevistas. She co-edited with Anzaldúa this bridge we call home: radical visions for transformation. Dr. Keating also edits a book series, Transformations: Womanist, Feminist, & Indigenous Studies, for the University of Illinois Press.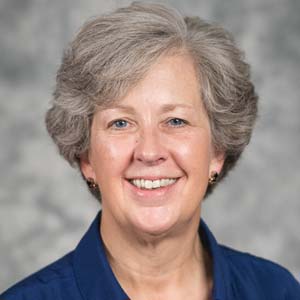 Cornaro Professor; Associate Dean, College of Arts & Sciences
PhD, Harvard University
Office: CFO 1202
Phone: 940-898-3329
Email: csahlin@twu.edu
Dr. Sahlin's administrative work includes coordinating faculty development programs to promote a culture of belonging for new faculty and to support mid-career faculty aspiring to leadership roles. When time allows, she teaches courses related to social justice perspectives on religion as well as feminist environmental philosophy and ethics.
Dr. Sahlin's research expertise is in the field of women's studies in religion with a focus on women's leadership in the history of medieval Christianity. She also engages with research on religious literacy and has led programming to enhance inclusion for religious minorities on our campus.
Assistant Professor
AB, Smith College, 2006
PhD, Rutgers University, 2016
Office: WH 307F
Phone: 940-898-2324
Soderling teaches research methods and introductory MWGS courses.
Soderling's research expertise is in Rural Queer Studies, with a focus on the U.S. South. Her writing and research explores questions of queer community-building and place-making, and human interactions with the more-than-human world. She is particularly interested in how time functions in rural and queer spaces. In her methodological practice, she is interested in what mundane tasks, such as bread baking and composting, can teach us, and how working with our hands and physical bodies influences our feminist theorizing.
Soderling also works in the field of feminist pedagogy, especially in applied pedagogical research in Women's and Gender Studies. Her writings on pedagogy have been published in Feminist Formations and Atlantis: Critical Studies in Gender, Culture & Social Justice. She is committed to collaborative research and writing, including working with student research teams. Soderling is a co-founder and facilitator of "Beyond Grading," a study group on assessment practices for feminist faculty with members at over a dozen colleges and universities.
Stukes, Patricia, PhD
Visiting Assistant Professor
PhD, Texas Woman's University
Office: WH 307E
Phone: 940-898-2112
Email: jusbcas@twu.edu
Dr. Stukes teaches courses on include US Women of Colors, Sexualities and Identities, Gender and Social Change, Feminist Pedagogies, Qualitative Methods, Introductions to Sociology, Human Dimensions of Disasters, and Foundations of Research. Dr. Stukes interests include intersectionality related to disaster research, Hip Hop feminism, and transformational education.
Dr. Stukes' research explores vulnerability and resilience among marginalized populations. She is particularly interested in sexual minorities in disaster environments, marginalized communities in Southeast Louisiana, which includes African American and Indigenous populations in multiple disaster environments. She also is interested in lyric and video analyses as related to feminist/womanist thought, and Hip Hop feminism. All of her research is related to intersectionality in various contexts.
Dr. Stukes is working on an paper that explores the use of lyrics and video analyses of female music artists in the WGS classroom. Her previous work includes a comparative analysis of protocols for relaying COVID information between Tribal Epidemiology Centers (TECs) and the US and Canadian Healthcare authorities and was published in The Journal of Indigenous Studies (Special Edition). "Freedom Hill is Not For Sale; And Neither is the Ninth Ward" was published in the Journal of Black Studies.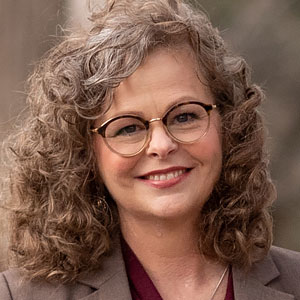 West, Genevieve, PhD
Chair, Department of Language, Culture & Gender Studies; Professor, English, Rhetoric & Spanish
PhD, Florida State University
Office: CFO 906
Phone: 940-898-2324
Email: gwest@twu.edu
Dr. West teaches courses in American literature post-1865, particularly African American and women's literature.
Her research focuses on African American women in the inter-war period and the Harlem Renaissance, and she has a deep commitment to archival research and recovering lost voices.
Dr. West's current projects explore life as a department chair and the work of Marita Bonner. Her most recent volumes collect Zora Neale Hurston's short fiction in Hitting a Straight Lick with a Crooked Stick (2020) and essays in You Don't Know Us Negroes and Other Essays (2022). West's essays have recently appeared in African American Literature in Transition, 1920-1930 and Religion and Literature.
McMaster, Harry, MA
Doctoral candidate in rhetoric
Visiting Lecturer
Office: WH 307F (hours M/W 2-4 p.m.)
Phone: 940-898-2324
Email: harry@twu.edu
Harry McMaster has a BA in psychology and an MA in Multicultural Women's and Gender Studies from TWU, where he has completed the course work and exams for a PhD in rhetoric.
A U.S. Marine veteran, he came to TWU after several years working in retail, warehousing and construction. With 16years of teaching experience, McMaster has taught a range of general education classes in English and MWGS. He enjoys fostering a collaborative learning environment wherein students are encouraged to relate new and often unfamiliar concepts to their own life experiences. His interest in women's literature led to a deeper awareness of various kinds of social injustice, which in turn drew him to gender studies because of the central role gender plays in many systems of privilege and oppression.
McMaster's other interests include literary and cultural theory, psychology, comparative religion and politics. He is an avid reader with a deep love of fiction, and enjoys film and several music genres. McMaster is also an avid road cyclist, and credits that sport and its culture with maintaining a positive attitude and a healthy body.
Core Staff
Hinton, Stanley
Senior Secretary
Office: WH 307H
Phone: 940-898-2119
Email: SHinton2@twu.edu
Page last updated 8:06 AM, July 6, 2023