Current Doctoral Students
Foluso Akinbode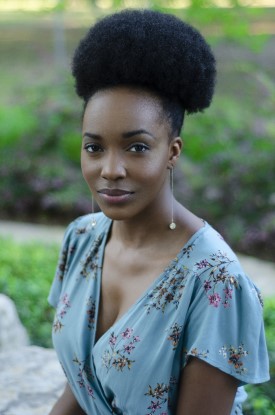 Foluso Akinbode earned a Bachelor's in English with a minor in African American studies from Alabama State University and a Master's in Interdisciplinary Studies with a concentration in Women's and Gender Studies from the University of North Texas. She is currently pursuing her Ph.D. in Multicultural Women's and Gender Studies. Akinbode aspires to work in Diversity and Inclusion at a major beauty and/or hair care company. Akinbode currently shares triumphs, problems, and solutions in relation to hair and beauty care for people of color through her online influencer presence.
Research Interests: Intersectionality and nuance in Black hair care, the impact of gender and sexuality on hair adornment, black feminist and womanist interpretations of healthy sexuality and bodily autonomy
Kristin Alder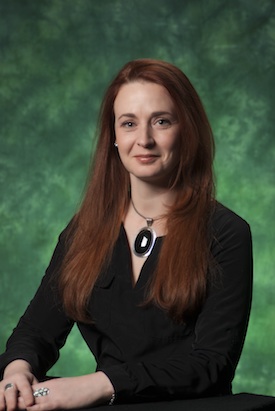 Kristin Alder earned her master's in interdisciplinary studies with a concentration in women's studies from the University of North Texas. She is also pursuing a master's in English at TWU. Her dissertation posits women of colors science fiction as womanist spiritual activism using the work of Nnedi Okorafor, Zainab Amadahy, Sabrina Vourvoulias, and Gloria E. Anzaldúa.
While a graduate student, Kristin served as U.N. representative and coordinator of their graduate student U.N. practicum for the Women's International League for Peace and Freedom.
Research Interests: transnational feminisms; women, peace, and security; the political economy of violence against women, international public policy; Gloria Anzaldúa; feminist, womanist and indigenous epistemologies; speculative realisms; science fiction and fantasy literature; and postcolonial literature.
Jessica Camp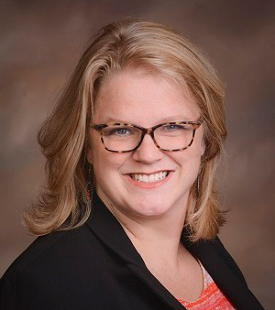 Jessica Camp holds a master's in women's studies and a master's in English from TWU. Her dissertation focuses on Anzaldúan theory. She is currently employed at TWU as the coordinator of academic transitions in Pioneer Center for Student Excellence.
Research Interests: Gloria E. Anzaldúa, archival research, feminist pedagogies, multimodal and online education, essential motherhood, motherhood and disability and composition studies.
Rachelle L. Gandy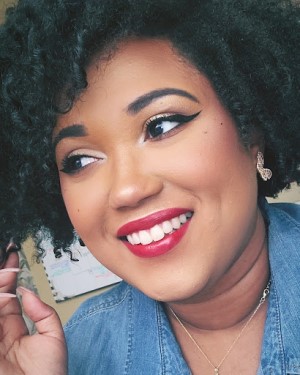 Rachelle L. Gandy has a BA in Psychology with a minor in Women and Gender Studies from Winthrop University. She earned her Master's degree in Multicultural Women's and Gender Studies in 2020 after completing her thesis entitled "Biracial Identity Development: A study of colorism and racial invalidation" from Texas Woman's University. Her thesis examined the impact familial and social dynamics play on bi/multiracial (her term for non-monoracial individuals) women's sense of racial identity while simultaneously exploring the impact of colorism and racial invalidation in bi/multiracial women's racial identity formation. She plans to continue her research on Bi/multiraciality via her continued studies as a Doctoral student here at TWU.
As a Master's Graduate Assistant, Rachelle worked in Student Life in what was then The Scholars Program department. She has since transitioned into working as a graduate assistant for faculty in the Multicultural Women's & Gender Studies program while working on her doctoral degree.
Research interests: Bi/Multiraciality, Identity development, Gloria Anzaldúan thought, Spiritual Activism, Womanist epistemology, Feminist research, Autohistoria/Teoria, Women in politics, Intersectional Archival research, Storytelling
Christine Gilfrich
Christine Gilfrich earned their Master of Arts in Gender and Cultural Studies from Simmons University in Boston, where their thesis explored the role of spirituality in healing intergenerational traumas. They also received a dual Bachelor of Arts in International Languages and Cultures: Spanish and Women, Gender, and Sexuality Studies from St. Mary's College of Maryland, where their senior thesis examined the role of biopolitics in shaping performances of gender in Chile under the Pinochet dictatorship. Alongside their PhD in Multicultural Women's and Gender Studies, Christine is pursuing a second MA in English with a focus on rhetoric and composition.

Research interests: trauma studies; critical disability studies; crip theory; spiritual activism; womanist theology; queer of color critiques; Gloria Anzaldúa; healing pedagogies
Pallavi Govindnathan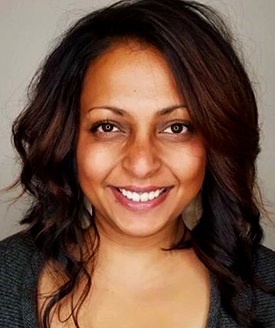 Pallavi Govindnathan earned her masters in Painting and New Genres, with minors in Drawing, Sculpture and Art History from the Savannah College of Art and Design and San Francisco Art Institute. Pallavi's tentative dissertation is titled Theorizing Acid Violence in South Asia: Causation, Elimination and Empowerment. The current dissertation work is based on a 6-year personal study on acid violence in Bangladesh and India, and has lead to collaborations with several NGOs in Bangladesh, Duke University Press and AVON Global Center for Women and Justice (Cornell Law School). Pallavi lives in Denton with her cat, Nai and her dog, Max.
Research Interests: transnational feminism, women in Bollywood cinema, Hindu mythology and culture, representations of gendered violence in art, religions and cultural veiling, commodity, culture, and menstrual taboos and cultural restrictions.
Cameron Henderson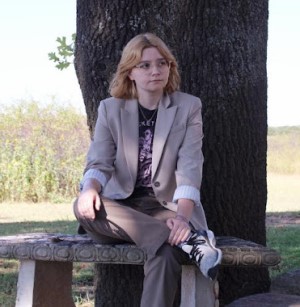 Cameron Henderson (they/it) earned their master's in English from Midwestern State University in 2019, where they specialized in feminist and queer literary theory. They also received a bachelor's of arts in English with a minor in Philosophy from Midwestern State University. They are the current Vice President of the North Texas Writing Centers Association. They co-curated a museum exhibition at the Wichita Falls Museum of Art titled "Poets, Painters and Paper: Post WWII American Avante Garde Art" in 2017. Cameron presented research on queer theory and ecohorror in American literature at the American Studies Association of Texas Conference in 2017 and 2018.
Research interests: queer theory, horror, nonbinary identity, womanist and feminist theory, and writing center pedagogy.
Paige Hoffmann
Paige Hoffmann holds a master's in gender and women's studies from University of Wisconsin, Madison. Her master's thesis examined visual representations of disability building on Alison Kafer's work on cyborgs and crip political action.
Research Interests: disability and chronic illness personal narratives and ethnographies, queer studies focusing on marginalization of asexuality in queer and disabled communities, accessible and feminist pedagogies and disability and the intersections of race, gender and LGBTQ+ in higher education.
Valarie Lambert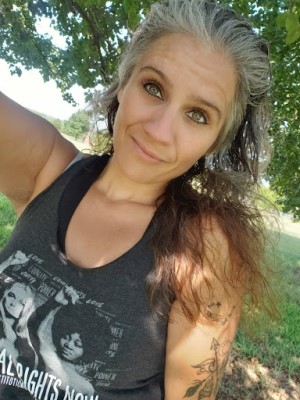 V Lambert earned her undergrad in WGS and her Masters in Human Relations at the University of Oklahoma. Lambert is an adjunct professor at OU in the HR and WGS departments and a GA at TWU in the MWGS department.
Balancing family, work, school, and community is vital to Valarie Lambert, with nothing being more important than family. She is the proud mother of one daughter and one goddaughter and is Pokni (Choctaw for grandmother) to two beautiful, kind grandsons. Ms. Lambert is a proud member of the Choctaw Nation with possible Cherokee, Chickasaw, and Creek heritage.
She is the co-founder of a grassroots feminist group called Oklahoma Sisters in Solidarity (OK SIS) with the mission to make Oklahoma better for women and girls. As she pursues her education and life in Oklahoma and Texas, she dreams about the change a Red River Sisterhood could bring!
V Lambert believes that it is regular everyday people who change the world. She is determined to change her small corner of it.
Courses Taught: OU- Sexism in Modern America, Introduction to Human Relations, and Introduction to Women's and Gender Studies; TWU- Womanist Spiritual Activism
Research Interests: Spiritual Activism, Indigenous Thought, women's issues, intersectionality and its application, gendered violence, women in leadership, LGBTQ issues, and body image.
Morgan T. May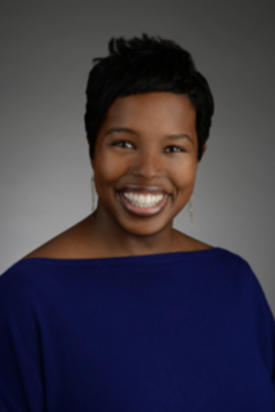 Morgan May earned a Master of Education degree, specializing in Second Language Acquisition, along with a Bachelor of Arts degree in World Languages (Spanish, French, Japanese, and Russian), and a Bachelor of Business Administration degree in Information Technology and Operations Management from Southern Methodist University (SMU). She also holds Texas Educator Certificates in Secondary French and Spanish as well as a secondary certification endorsement in English as a Second Language (ESL).
In Fall 2020, Morgan accepted a faculty member position in the Sierra Canyon School's Department of World Languages, and she will also serve as coordinator of the school's Diversity, Equity, and Inclusion Task Force. Sierra Canyon is a private and coeducational day school located in the Los Angeles, California neighborhood of Chatsworth.

Research interests: language and gender; intersectionality; womanist/feminist theories; reproductive and environmental justice; and womanist spiritual activism.
Kathy Nguyen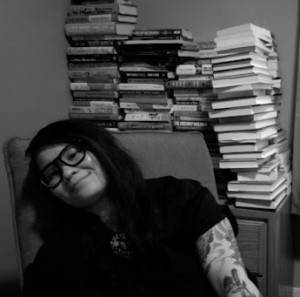 Kathy Nguyen is a doctoral candidate. Her dissertation, "HOME DEPO[R]T: [Un]Documented Nostalgia and Memories in Vietnamese/American Diasporic Stories at the Center of [Re]Alienation" examines different personal perspectives, stories, and memories of the Việt Nam War. More broadly, she is interested in examining the complicated discourses on countermemories and counternarratives and their connection to ghost stories and the Asian American diaspora. Her article, "Echoic Survivals: Re-Documenting Pre-1975 Vietnamese Music as Historical Sound/Tracks of Re-Membering" was recently translated in French.
In addition to her academic pursuits, she is also a writer and short fiction editor. Her most recent short fiction piece, "Phở Cart No. 7," was published and anthologized.
Casey Ramos-Chavez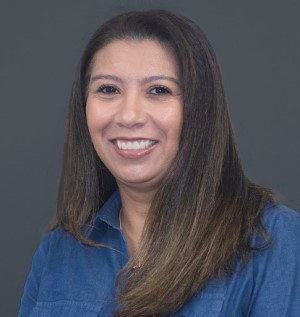 Casey Ramos-Chavez holds a master's in liberal arts from Texas Christian University with a graduate certificate in Diversity from Texas Woman's University and a B.A. in Sociology from the University of North Texas. While pursuing her Ph.D. in Multicultural Women's and Gender Studies, Casey works in higher education serving in student development and academic affairs. Recognizing the inequity of women and the disproportioned number of Latinas in economic, academic, and political leadership positions; Casey is interested in academia and activism with an emphasis in mentoring the next generation of Latinas, in developing their voice and empowering them to move past the societal barriers into the leadership positions we need them to occupy.
Research Interests: Intersectionality of race, ethnicity, nationality, and gender; women and politics; gender, law, and human rights; social justice; race/ethnicity and gender stratification; race/ethnicity and women in higher education; Latinas and leadership; generational studies and feminism; institutional discrimination; Chicana activism and history; Anzaldúan theory; and feminist theory and qualitative research.
Gabriella V. Sanchez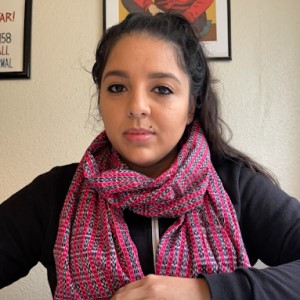 Gabriella V. Sanchez is a Ph.D. Candidate and undergraduate instructor in the Multicultural Women's and Gender Studies program at Texas Woman's University. As a teacher/learner, she recognizes that students possess a wealth of experiential, ancestral, and cultural knowledge and creates a space for critical thinking that connects course content to larger society and our own lived realities. Her dissertation examines intersectional consciousness — ways of knowing and being that reject colonial, imperialist, and capitalist ideologies and structures — and the multiple, everyday strategies women of color provide that are necessary for individual and collective liberation.
Gabriella was recently awarded the [Wo]Mentoring in Graduate Education — a grant that will support her work with Chicana activist-scholar and professor emerita, Josie Méndez-Negrete. Under the [Wo]Mentorship of Dra. Méndez-Negrete, Gabriella will learn a publishing and editing process rooted in Chicana feminist practices, critical conciencia (consciousness) and care as she helps grow Méndez-Negrete's Conocimientos Press.
Pam Tise
Pam Tise earned a master's in political science with a concentration in legal studies and a master's in public administration from Texas State University.
Research Interests: institutional discrimination, women in history, political violence against women, women's movements and social justice, feminist pedagogy, sacred ecology and the role of spiritual activism in changing governance.
Shamethia Webb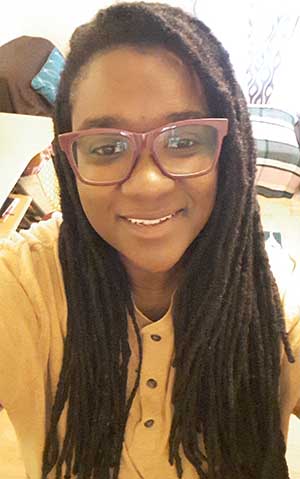 Shamethia Webb is a PhD student in the Multicultural Women's and Gender Studies Program at Texas Woman's University. She has a Bachelor's of Social Work from Baylor University and a Master's degree in Women's Studies from Texas Woman's University.

Shamethia has a particular interest in literature and social justice, and her master's thesis examined this intersection by deconstructing the myth of the Strong Black Woman and proffering Jewelle Gomez's vampire novel, The Gilda Stories, as a guide for healing. Her interests in science fiction and game studies has pushed her to think more deeply about the potential collaborations between black feminist thought and science fictional imagination, i.e., Afro-feminism(s).

Research interests: The utility of science-fictional imagination and magical thinking in social change work; anti-racism as best practice in social service agencies; the role of creative writing and storytelling in liberation movements.
Rikki Willingham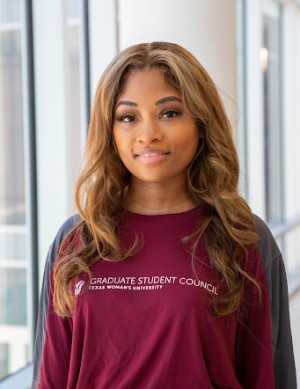 Rikki Willingham is a PhD student in the Multicultural Women and Gender studies at Texas Woman's University. She received her MA degree from the same department and her BA from the University of North Texas in Integrative Studies and a minor in Journalism. Her teaching portfolio includes introductory Women and Gender Studies to Black Feminisms.
After years of working in marketing and PR she decided to pursue a career in education. Her career in marketing has inspired her pedagogical approach of student-centered and engagement-focused.
Her research focus revolves around the media specifically focusing on African American women representation in the media and how this impacts the stereotypes and schemas that African Americans women face in society today. This includes teaching others about the importance of media literacy. She is an advocate for "bridging" academia and activism. This inspired her to cohost a podcast/blog. Gray Matters the Blog is a space for intellectual development and social just engagement. Each episode and post on all platforms. In her free time she enjoys watching shows and movies with friends and family. She is learning to include mediation and yoga in her daily activities. She loves smoothies and potatoes in any form.
Research Interest: Representations of African American women in media and media literacy.
Page last updated 3:01 PM, May 5, 2022