MA Alumni
Are you interested in becoming a featured alum? Complete our Google Form with info about your career, community service, activities and achievements.
Featured Alumni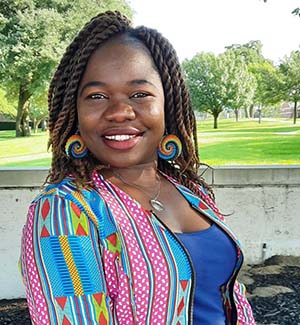 Esther Ajayi-Lowo, MA, PhD
Assistant Professor of Women's Studies/Women's Health in Comparative Women's Studies at Spelman College
Esther O. Ajayi-Lowo, Ph.D., is an assistant professor of women's studies/women's health in Comparative Women's Studies at Spelman College. Dr. Ajayi-Lowo holds a Ph.D. '21 and M.A. '18 in multicultural women's and gender studies from Texas Woman's University (TWU); a master's degree in international law and diplomacy from the University of Lagos, Nigeria; and a B.A. in philosophy (first class honors) from Obafemi Awolowo University, Ile-Ife, Nigeria. She was trained in human rights and the United Nations systems at the United Nations University, Tokyo, Japan. Dr. Ajayi-Lowo worked for over a decade on health, gender, human rights and development issues in Nigeria with both non-governmental and governmental organizations, including the U.S. Mission in Nigeria.
Dr. Ajayi-Lowo's recent scholarly research focuses on birth and reproductive justice for Black women of African descent at the intersection of race, gender, and nationality. Her dissertation, "Decolonizing Childbirth: Women, Traditional Birth Attendants, and Reproductive Justice in Nigeria," explores the significance of indigenous birthing knowledge and women's birthing standpoints for reproductive justice in Nigeria with transnational connection to Black women in the U.S. Among other several international and competitive scholarships and awards, Dr. Ajayi-Lowo's research received the American Association of University Women's International Fellowship, the Mellon Foundation–funded Social Science Research Council's International Dissertation Research Fellowship, and the Philanthropic Educational Organization's International Peace Scholarship.
As a scholar-activist-teacher, Dr. Ajayi-Lowo is committed to bridging research, advocacy, and pedagogy for social justice globally. In addition to her research, publication, and teaching commitment to women's studies and global Black women's health, she led campus-wide reproductive justice advocacy events, facilitated workshop sessions on sexuality education and reproductive justice, and co-facilitated an anti-racist pedagogy workshop as a doctoral student at TWU. As a well-rounded doctoral student at TWU, Dr. Ajayi-Lowo's excellent scholarship and commitment to teaching, leadership, and community service earned her the 2020 Doctoral Student Award of Excellence, the 2021 Virginia Chandler Dykes Award for College of Arts and Sciences, and the 2019-2020 TWU Alumni Association's Denton County Scholarship Award for academic excellence and service to the university and community.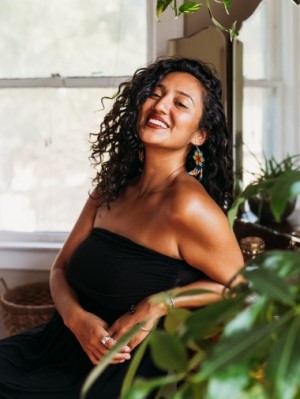 Edyka Chilomé, MA
North Texas-based literary artist, performer, educator and cultural worker
Edyka Chilomé has published numerous articles, essays, and poems including a collection of poetry that explores queer mestizaje in the diaspora titled She Speaks | Poetry. She co-organized the Disrupting Displacement: Art vs. Gentrification event with Vicki Meek as part of the Creating Place Learning Exchange series and authored an article about her experience, titled "Gentrifying the Conversation on Gentrification: Resisting the Performative Culture of Whiteness in Dallas Organizing", for AlternateRoots.org. Her life and work were featured in the Dallas News article, "From chronic illness to working with Sandra Cisneros, local poet Edyka Chilomé had a year to remember."
Edyka released her poetry chapbook, El Poemario del Colibrí / The Hummingbird Poems, at the Deep Vellum launch on Aug. 30, 2019. She was interviewed by Dallas Voice for a series on queer creatives and their stories, and in April 2020, she was featured in the Dallas Morning News' Art in the City project sharing her work and discussing how she is living life and making art during the COVID-19 shutdown.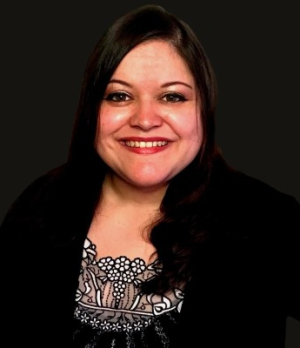 Jamie Compton, MA
Wellness Coordinator, Good Samaritan Society at Lake Forest Village
"I am in the middle of trying to start my own spiritual business, so I met with Tracy Irby, small business adviser for the Center for Women in Business at TWU, who discussed what I need to do for a start-up. I ended being guided to take a position that I didn't see myself pursuing. I initially planned on working at a women's center or for a nonprofit for women and minorities. However, I have come to realize that my exposure to the knowledge, understanding, and theories in my MA program helped me expand my knowledge and consciousness of myself and others.

One of the most influential classes I attended was Spiritual Activism with AnaLouise Keating, the other most influential class I took was a food class by Agatha Beins. They really helped me realize personal truths I didn't realize I veiled for the sake of others or out of fear of what other people and society thought of me. In other words, these classes helped influence me down a path to acknowledge the truth and to express myself. This has since impacted my life and helped initiate the journey to where I am now spiritually and professionally."
Activities and accomplishments: I arrange classes, activities, events, outings, and speakers that pertain to some form of wellness. During the last two years, I expanded and developed the wellness program, created and became managing editor of the first biannual campus literary journal that publishes flash and short fiction, poetry, creative nonfiction, and creative photography from residents and staff. This journal encourages residents to tell their personal stories and to express themselves. In my personal life, I am currently working on one fiction novel and one non-fiction novel that incorporate experiences of my life.
Marcella Clinard, MA
MWGS PhD Graduate Student

"I've been in the TWU MWGS doctoral program since my MA graduation. The MA prepared me to pursue another degree in women's and gender studies."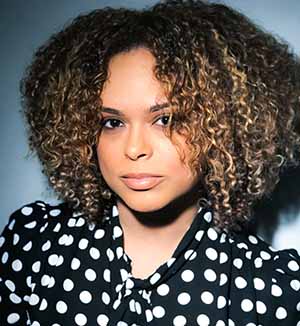 Tara L. Conley, MA
Assistant professor in the School of Media and Journalism at Kent State University
"The MWGS program at TWU has had a significant impact on how I go about researching and teaching. I incorporate a lot of what learned and created for my MA thesis in my current research. I've also published a chapter on Gloria Anzaldua in This Bridge We Call Communication, which would not have been possible had I not gone through this program."
Professional organizations: American Studies Association, International Communication Association, National Communication Association, Society for Cinema Studies, Popular Cultural Association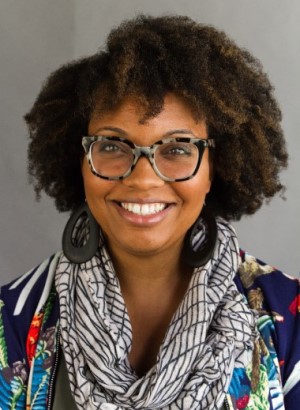 Lauren Cross, PhD
Program Coordinator & Senior Lecturer, Interdisciplinary Art and Design Studies
"My degree allowed me to gain promotion from Lecturer to Senior Lecturer. It also provided me with valuable opportunities to speak as an expert in gender, politics and social justice in art."
Activities and accomplishments: TWU Chancellor's Student Research Award, C3 Visiting Artist at the Dallas Museum of Art, Carter Community Artist at the Amon Carter Museum of American Art
Organizations: Association for Art Historians, College Art Association, Art in Society Network, Design Principles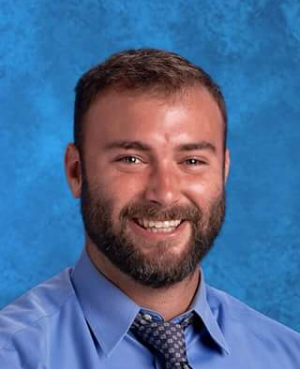 Michael Franklin, MA
Spanish teacher, Franklin County High School in Tennessee
Activities and accomplishments: Franklin leads community development workshops for the Alabama Honduras Medical Educational Network (AHMEN), a Christian ministry program that promotes community empowerment, networking and sustainable planning in Honduras through medical relief and educational development.
Michael was elected as Franklin County Education Association's vice president. He also served as a keynote speaker for the Tennessee Education Association's annual Committees and Commission Meeting 2015-2016 on the "Status of Women in Education". His presentation included information about women as agents of change in communities, the importance of women's leadership in education and establishing gender equity within schools. In Spring 2017, he won the National Education Association's Applegate-Dorros Peace and International Understanding Award. View a video of Michael accepting the NEA Human and Civil Rights Award for his work in Honduras with the Alabama Honduras Medical Educational Network and Water with Blessings.
Michael has been accepted into the EdD in Educational Leadership and Learning in Organizations program at Vanderbilt University and was just named Franklin County School's High School Teacher of the Year.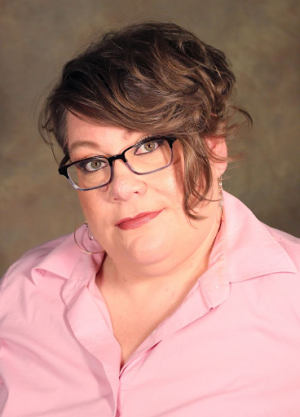 Susan Harper, MA, GC
Student Affairs, UNT Dallas
"TWU prepared me to take on the work I am doing in Student Affairs and has also expanded my scholarly lens to the areas I am researching and publishing in now."
Activities and accomplishments: I've published in four anthologies, and I have a book coming out on Feminist Witchcraft in 2020. I presented my work "In the Service of All Life: Towards a NeoPagan Ethics of Abortion," based on a paper I wrote for Dr. Sahlin's Ethics class, at the Sexual and Gendered Moralities Conference, sponsored by the International Association of Religion and Gender, in Ghent, Belgium in November 2018. That paper will be published in an upcoming edited volume. I've presented my work at the International Congress of Qualitative Inquiry twice -- 2018 (Catching Stories: Radical Witnessing as a Tool for Justice) and 2019 (Contingent Identities: (De) Constructing Contingent Identity Through Artifacts [part of the Collage as Method panel]).
Organizations: American Anthropological Association, Association for the Promotion of Campus Activities, NASPA (Student Affairs Professionals in Higher Education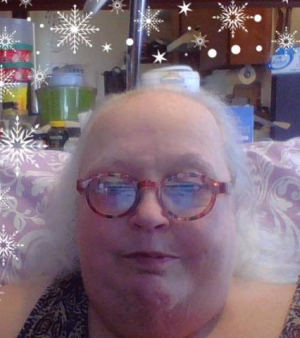 Carolyn McMaster, MA
Adjunct Professor, Texas Woman's University
"The MWGS program at TWU has had a very positive impact on my life. I enjoy teaching and I am also grateful for the writing skills I was taught as a Women's Studies student back in Spring 2000-Spring 2004. I was also greatly enriched by the courses in theory, rhetoric, and pedagogy that I took, which I use on a regular basis as I teach. However, my favorite and most used courses are Feminist Epistemologies, Transgressive identities, U.S. Women of Color, and the Anzaldua Seminar. I treasure my teachers, mentors, and colleagues past and present--most particularly AnaLouise Keating."
Activities and accomplishments: I have been teaching first a Women's Studies and then a Multicultural Women's and Gender Studies introductory course at Texas Woman's University since the Spring 2006 semester. I began as a graduate assistant, became a graduate teaching assistant, and have been an adjunct professor for a few years now.
"The MWGS program helped me develop a feminist world view and enhanced my writing and critical thinking skills."
Dawna Cornelissen, MA
MSW, Simmons College, 2017
Organizations: National Association of Social Workers and Professional Association of Social Workers in HIV/AIDS
"I'm grateful to have had the opportunity to study a subject I have always been interested in and one that affects all aspects of life/identity."
Aimee Howarth-Horner, MA
Therapist
Organizations: Texas counseling association
"The MWGS program provided me with content knowledge, qualitative and quantitative methods, intersectional approaches and a solid understanding of oppression."
Kari Kesler, MA
Trainer, Sexual Assault Resource Center; Health Educator, Public Health Family Planning Program; Co-author, FLASH sexual health education curriculum
"I've continued my work in Reproductive Health and Reproductive Justice, and my time in the MWGS program at TWU has helped me to be more intersectional and inclusive in my approach."
Darci McFarland, MA
Director of Development and Communications, CHOICES Memphis Center for Reproductive Health
Activities and accomplishments: Published Post-Traumatically Stressed Feminist in December 2017 and Bible Belt Queers in October 2019
"This degree program has opened my eyes to intersectional and multicultural feminism. I have established many connections in our local community on the premise of doing all of what we can for women and girls in many industries. In a way, the Women's and Gender Studies program has been a significant part of my journey to becoming an educator and doula. The professors in the program equipped me with the skills to do the necessary research and to allow my intuition to guide my activism and advocacy work in schools and with birth work."
Jessicah Murrell, MA
Special education teacher; Full-spectrum doula; Owner, Support and Nurture Birth Services, a Dallas-based doula service
Organizations: National Black Doula Association
"My MA at TWU set me up really well to continue with graduate studies. My dissertation project links back to the research I did in my WGS master's on illness, disability and mothering."
Additional MA Program Opportunities
Page last updated 10:49 AM, June 9, 2023