TWU Logo
In 2017, Texas Woman's launched a new logo and brand guidelines to enhance and unify TWU's brand and visibility.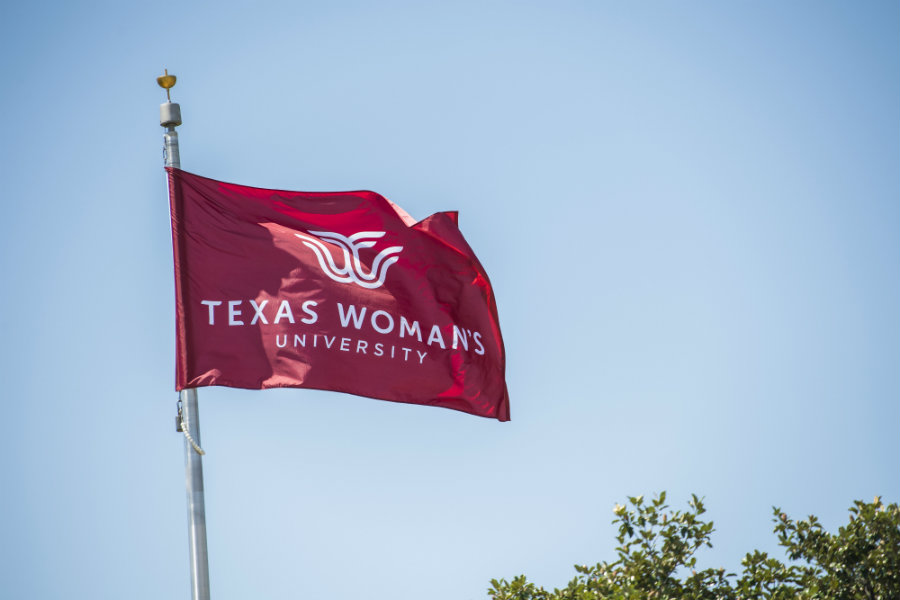 The logo takes its primary design cues from the library fountain on TWU's Denton campus. A natural gathering place, the fountain is indicative of our mission to meet students wherever they are.
The elegantly flared lines form the letters "TW" for Texas Woman's.
Download Logos
The TWU logos below are in (transparent) PNG or JPG format and are trademarked for university use. If you need a TWU logo for another purpose or in another format, send an email request to marcomdesign@twu.edu.
These logos are not to be modified for any reason. If you are a vendor or an individual outside of TWU who would like to use our university logo for any reason, please recognize that these logos are trademarked. You must contact Marketing & Communication at marcomdesign@twu.edu for approvals in advance of use.
How to Download
Need help downloading a logo file? Find instructions to download files from Photoshelter here.
Logo Tips
JPG and PNG files are best used in digital format
EPS files are best used when the logo will be on printed materials

If you need a vector file, download the EPS file. EPS files are vectors
Brand Guidelines
If you are using any version of TWU's logo, read the brand guidelines to make sure you are using the logo and branding properly.
TWU Brand Guidelines
Page last updated 9:47 AM, May 31, 2023