Name Badges
Ordering Name Badges
Purchase name badges from the approved vendor below:
Students must have "TWU Student" on the name badge to identify them.
Design Options
Please select the option that works best for your needs. Denton Depot has all five options available.
Option 1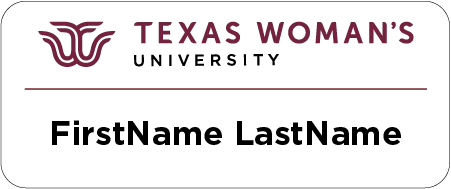 Option 2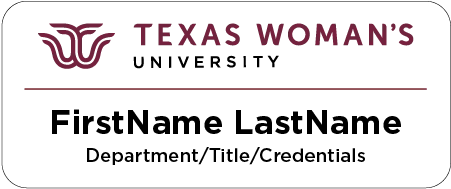 Option 3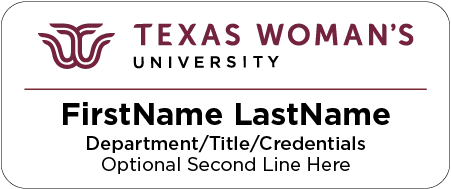 Option 4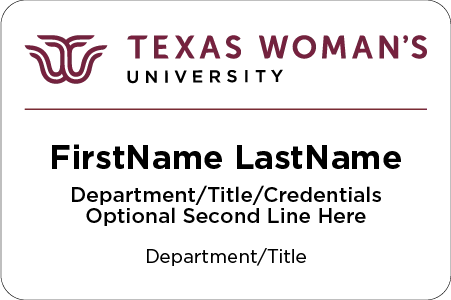 Option 5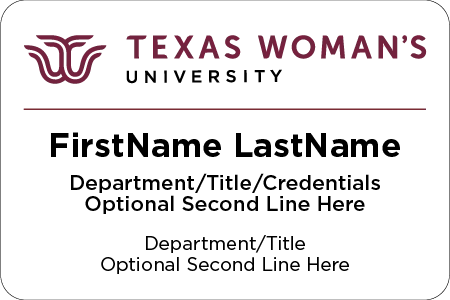 Guidelines
You may add any academic credentials after your name.
Example "FirstName LastName, Ph.D."
You may have your department, title or academic credentials on the first line under your name.
The optional second line can be used for any other information
Options 4 and 5 are recommended for those who have multiple academic credentials or extra-long titles or departments.
Questions?
If you have questions regarding name badges, email marcomdesign@twu.edu.
Page last updated 11:29 AM, August 23, 2023