Hazard Communication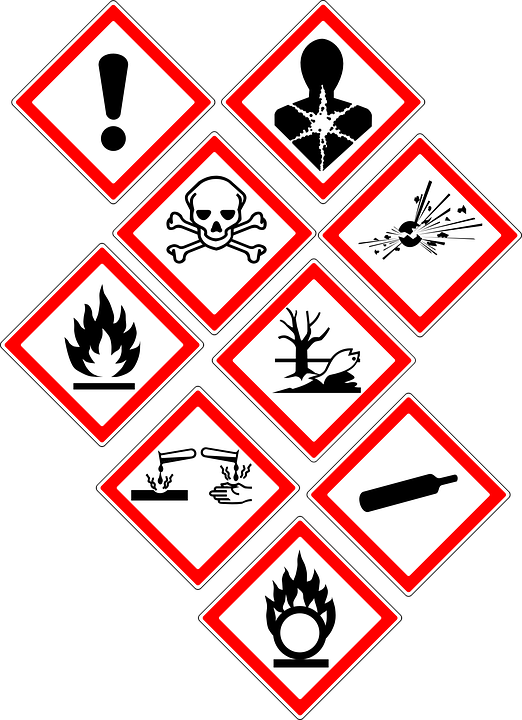 TWU is committed to ensuring that all faculty, staff, and students working with or around chemicals are informed of and protected from the specific physical and health hazards of those chemicals. This will be accomplished through training, the use of Safety Data Sheets (SDSs), and container labels. TWU has developed a written program (see the documentation below) describing the implementation of the Hazard Communication Program on campus in more detail.
Training
All employees must receive training to become knowledgeable about the potential hazards of the materials they use and how to properly handle workplace chemicals. The training will include specific information about the potential health and physical hazards of chemicals and measures employees and students can take to protect themselves from these hazards. The training will also cover information on how to read and understand SDSs and labels used at TWU, proper handling of chemicals, and incidental spill cleanup.
Training is available on TWU's employee learning management site, Bridge. In-person training conducted by EH&S staff is available upon request in both English and Spanish.
Safety Data Sheets (SDSs)
SDSs for chemicals stored or used on campus can be found in the University's CampusOptics SDS Portal. Faculty, staff, and students receiving or bringing chemicals on-site must retain the SDS and forward a copy to EH&S for inclusion in this database.
Container Labeling
TWU uses the third edition of the Hazardous Materials Identification System (HMIS III) for labeling containers that are not already labeled by the chemical manufacturer. The HMIS system provides a simplified system allowing employees to understand the primary risks of a chemical quickly but does not substitute for reading the SDS.
Chemical hazards in laboratory settings are also covered by the Hazard Communication Program, however, the labeling requirements are somewhat different as per the TWU Chemical Hygiene Plan.
Documentation
Below are links to additional Hazard Communication materials, including the written program, employee notification postings, etc.
Hazard Communication Program (PDF)
Hazard Communication Employee Notice
Hazard Communication Employee Notice Spanish
Page last updated 9:38 AM, May 17, 2023