Ergonomics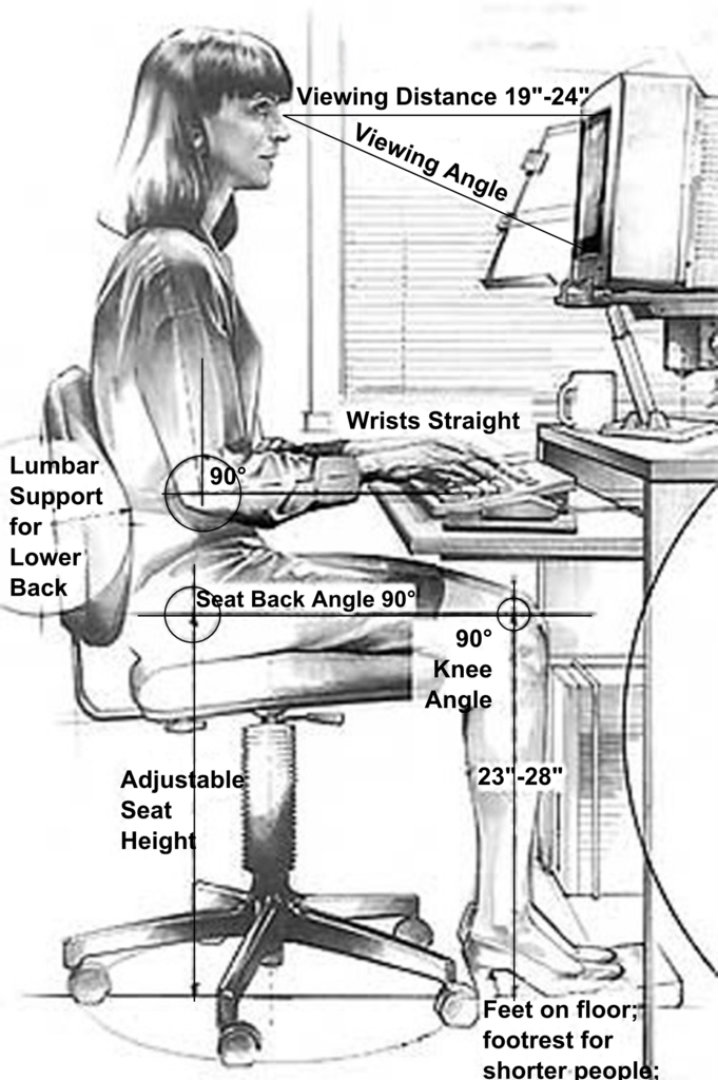 Ergonomics is the science of designing the job, equipment, and workplace to fit the worker. Proper ergonomic design is necessary to prevent repetitive strain injuries, which can develop over time and can lead to long-term disability.
Members of the TWU community who have any concerns about the ergonomics of their work station, or any work tasks they perform, are encouraged to contact EH&S for an ergonomic assessment.
See a short video about office ergonomics from the State Office of Risk Management, which is actually humorous AND informative.
If you are experiencing musculoskeletal discomfort or health issues that might be related to your workspace, or to ensure your workspace is ergonomically setup regardless of any issues, please fill out the Ergonomic Questionnaire.
Page last updated 5:14 PM, May 9, 2018