Automatic External Defibrillators (AEDs)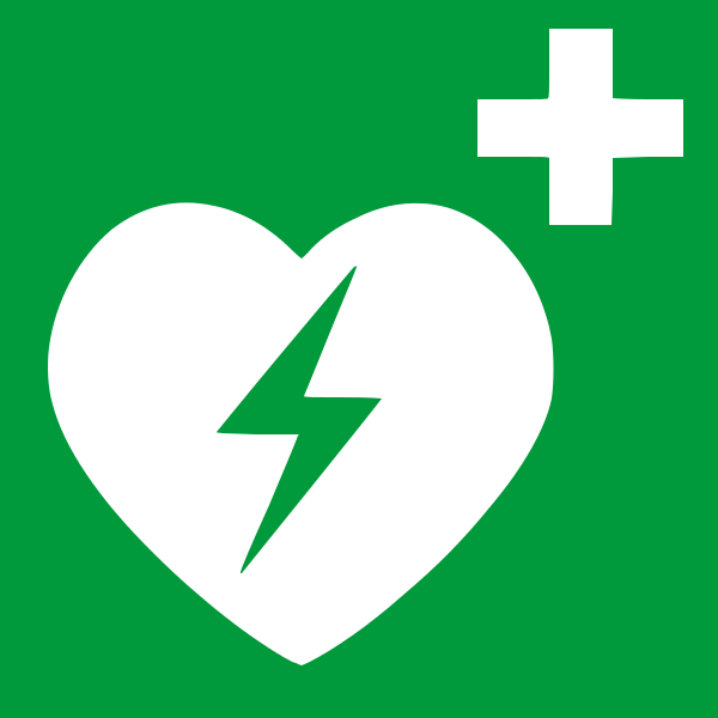 What is an automated external defibrillator (AED)?
An automated external defibrillator (AED) is a portable device that checks the heart rhythm and can send an electric shock to the heart to try to restore a normal rhythm. AEDs are used to treat sudden cardiac arrest (SCA).
SCA is a condition in which the heart suddenly and unexpectedly stops beating. When this happens, blood stops flowing to the brain and other vital organs.
SCA usually causes death if it's not treated within minutes. In fact, each minute of SCA leads to a 10 percent reduction in survival. Using an AED on a person who is having SCA may save the person's life.
TWU has purchased a number of AEDs and placed them in strategic locations, including campus emergency response vehicles, medical treatment areas, and large event venues, as well as athletics facilities and other areas where individuals experience significant physical exertion. AEDs will be equipped with an emergency kit of basic CPR/first aid supplies and personal protective equipment if such supplies are not otherwise available in the immediate area. AEDs shall also be equipped with pediatric electrode pads in DPS vehicle and any areas where children or infants would regularly be present.
AEDs on campus are in compliance with URP 04.430.
AED Locations on Campus
Below is the current list of AED locations at TWU. A map of AED locations on TWU's Denton campus can be found here.
Note that not all of the listed AEDs will be accessible to the public, or may only be accessible during certain times. This includes AEDs in police vehicles, as well as those in buildings/areas that may be locked for security reasons.
| Location | Room |
| --- | --- |
| Speech/Language Lab | MCL 6th Floor/Room 616 |
| Conference Services | Hubbard Hall Near SE Ballroom in Hallway |
| Woodcock Woman's Clinic | Woodcock Hall Room 011 |
| Dental Hygiene Clinic | MCL Adjacent Room 117 |
| Student Health Services | Near Nursing Station |
| Pioneer Hall | Outside Weight Room (223) |
| – | Exercise Physiology Lab/Room 116 |
| – | Running Track, North Wall |
| – | Pool Desk Area |
| – | PH 133 (Training Room) |
| – | PH 133 (Training Room) |
| | PH 133 (Training Room) |
| – | Athletic Arena (Near SE Exit) |
| Fitness & Recreation | Second Floor Near Elevator |
| – | Exercise Equipment Area |
| – | Basketball Court |
| – | Mobile AED |
| DGL | Gymnastics Gym - 2nd Floor Locker Room |
| ROTC Building | Office |
| Dining Hall | 1st floor |
| Music/Margo Jones | 1st-floor Lobby near Room 108 |
| TWU Denton DPS | Police Vehicles |
| Dallas Campus | Fitness Center/Room 3300 |
| – | Police Office/Room 1020 |
| – | Physical Therapy |
| Houston Campus | Fitness Center/Room 2240 |
| – | Police Office/Room 1114A |
| – | 10th Floor Research Area/Near 10124 |
| - | 5th Floor/Near 5310 |
Training
AED training is required for any employees who would be required to utilize an AED as part of their job. This training is generally combined with cardiopulmonary resuscitation (CPR) and first aid training. EH&S currently does not provide this training. Talk to your supervisor about AED training if required for your position. Training, including periodic recertification, will conform to the American Heart Associate (AHA) Heartsaver AED and/or American Red Cross standards.
AED Maintenance
Risk Management is responsible for maintaining AEDs in accordance with the manufacturer's instructions. This includes inspections of the AED itself, as well as pad and battery replacement, inspection and replacement of associated first aid kit materials, and any other required tasks. Departments where AEDs are located are encouraged to immediately any maintenance AED issues to Risk Management.
Page last updated 4:40 PM, October 19, 2022