Asbestos Safety
What is Asbestos?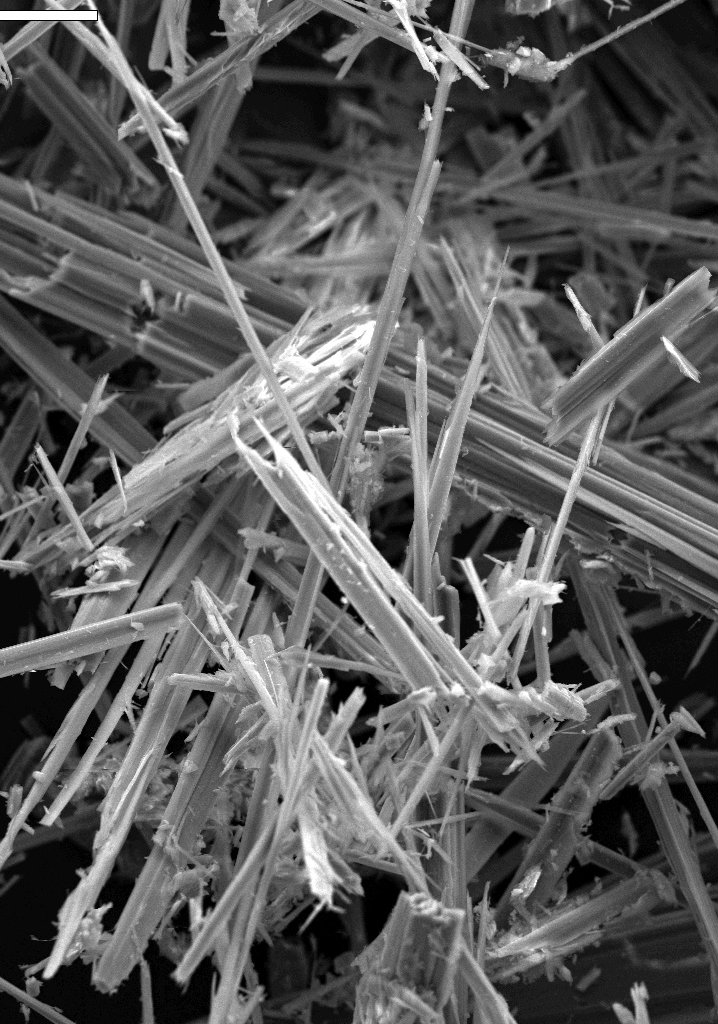 Asbestos is a naturally occurring mineral that takes the form of hollow, microscopic fibers which are nearly indestructible. It can be densely packed into a tough, flexible and very useful material, which has been used for hundreds of years as an insulation, fireproofing, and building material. About 95% of all asbestos used in the U.S. has been chrysotile, the least toxic form of asbestos.
Asbestos is often a component in the following materials: Fireproofing, Thermal insulation, Boilers, Ductwork, Ceiling tiles, Vinyl floor tiles, Drywall (tape & plaster), Texturized paints (wall and ceiling textures), Roofing shingles (felt, tar & flashing), Automotive brake pads and clutches.
Additional Questions About Asbestos?
Contact EH&S at x2924 or risk@twu.edu for additional information. If you are working on a project that may disturb any building materials (e.g. drilling or cutting holes in walls, sanding building materials, etc.), please contact EH&S first to determine which building materials contain asbestos. If asbestos containing building materials need to be disturbed, EH&S will assist in obtaining the services of a licensed asbestos abatement contractor.
Page last updated 1:20 PM, April 9, 2017