Powered Industrial Trucks (Forklifts/Pallet Jacks)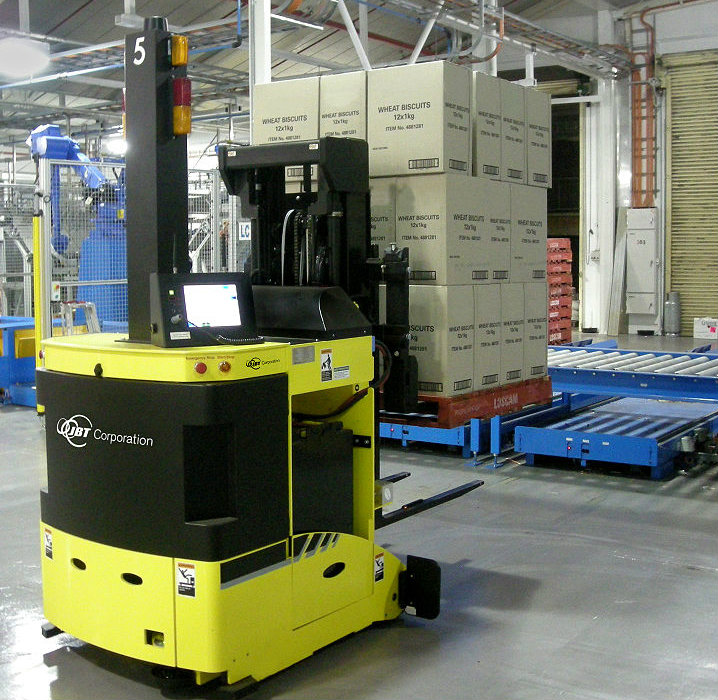 All TWU employees and students who will be operating Powered Industrial Trucks (including forklifts, powered pallet jacks, tow motors, etc.) are required to have an Equipment Operator's License issued by EH&S. Operators shall wear PPE consisting of steel toe shoes or steel toe shoe caps during operation of powered industrial trucks.
To obtain an Equipment Operator's License, individuals must complete appropriate training and a driving "road test" on the specific equipment they will be using. The training can be completed in a classroom setting or via Bridge (see the training page for more information). The road test must be scheduled through EH&S and involves completing some basic tasks with the equipment while being observed.
Once both the training and road test are complete, EH&S will issue a laminated license card that will need to be carried by the individual whenever they operate the equipment. The license will specify which type of equipment the individual is permitted to operate, and is good for three years. However, the license may be revoked or additional training required prior to that time if there are any incidents involving the individual's operation of the equipment.
One of the additional requirements of the Powered Industrial Truck Safety Program is the daily inspection of the equipment by the operators. Below are links to forms for both forklifts and powered pallet jacks. Completed forms must be maintained in the department where the equipment is operated.
Inspection Forms
Operator Evaluation Forms
Page last updated 9:33 AM, May 17, 2023