Fall Protection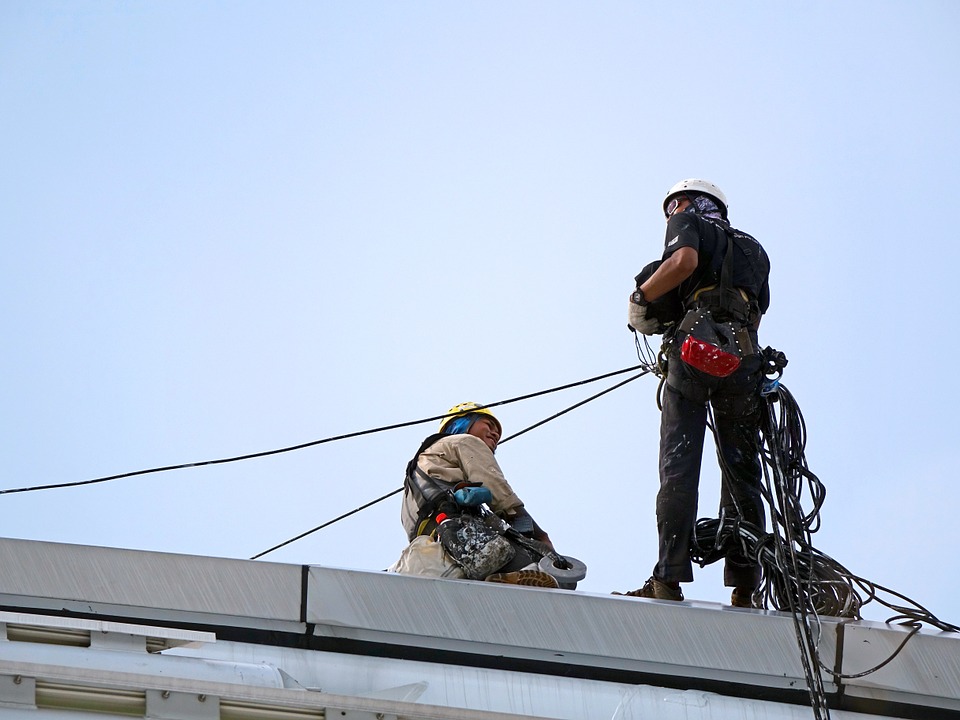 TWU has developed a fall protection program to reduce the risk of injuries from falls from one level to another. All TWU employees and students are required to comply with the requirements of this program at all times.
The program sets up a three-step systematic approach for protecting employees and students from falls:
Elimination of Fall Hazards: Designing work areas and tasks to avoid fall hazards whenever possible.
Prevention of Falls: Installation of guardrails, using complete scaffolds, installing stairs instead of ladders, hole covers, etc. These things do not rely on personal behavior or PPE to provide protection.
Control of Falls: Last choice; Includes use of equipment such as harnesses and lanyards.
Fall hazards, or those situations where this fall protection plan applies, include the following:
When employees or students are within 6 feet of an unguarded edge with a drop of

4 feet or more

(examples include roof edges, platforms, any walking surface, beams, pipes, etc.).

Anywhere

on roofs with unguarded edges with slopes of 4" in 12" or greater.
Skylights or any other roof surface not designed to support personnel are considered to be fall hazards unless guarded.
Excavations and holes deeper than 4 feet are also considered to be fall hazards.
Other fall hazards that are less than 4 feet if there are other significant risks of injury in a fall (e.g., dangerous machinery below).
An "unguarded edge" is an edge that does not have a standard railing or wall that is at least 42 inches high.
Ladders are not normally required to be used with fall protection. Scaffolding that meets all OSHA requirements (full decking, railings, toeboards, ladder or stair access to each level, etc.) and has been inspected by EH&S does not require additional fall protection.
Where fall hazards are not eliminated by railings or parapet walls, fall restraint or fall protection systems providing 100% tie-off are required (i.e. the user is connected to the system 100% of the time they are within 6 feet of the fall hazard).
Fall RESTRAINT systems prevent you from being able to reach the edge.
Fall ARREST systems safely stop your fall before you hit the ground or other obstacles.
All employees or students who are exposed to unguarded edges or other fall hazards are required to complete fall protection training.
For more information, refer to TWU's Fall Protection Program.
Page last updated 1:07 PM, March 1, 2023