Location and Facilities
Location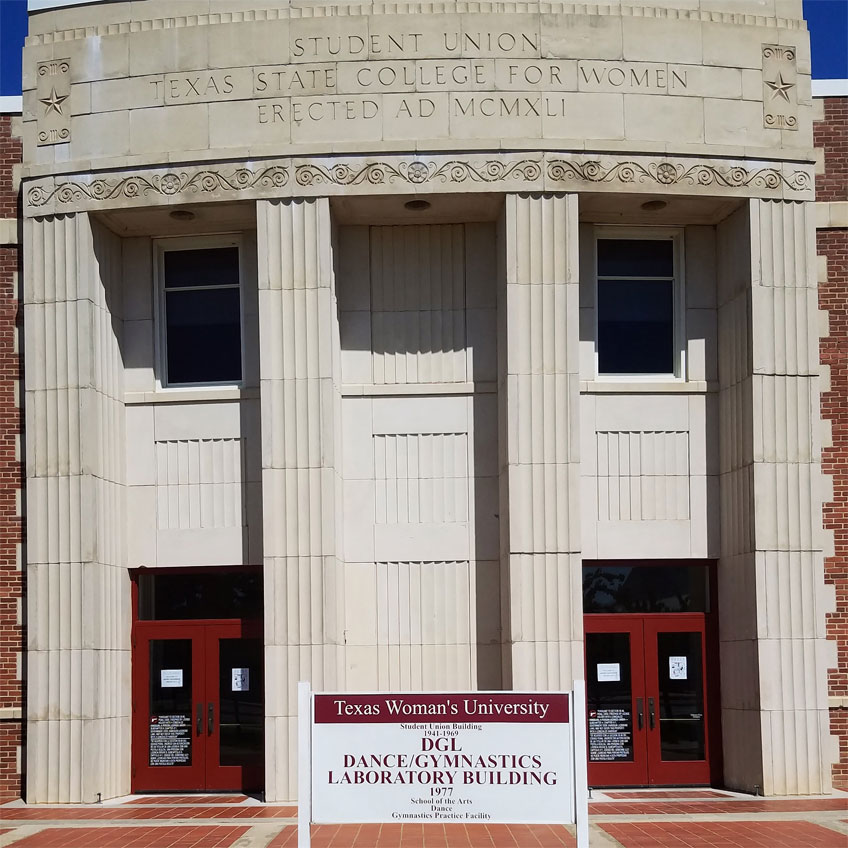 Visit Us
The Division of Dance is located in the Dance and Gymnastics Laboratory building (Building 62, DGL) at the intersection of Bell Avenue and Administration Drive. Concerts occur in either Margo Jones Performance Hall (Building 5, MUS) or the Dance Studio Theater (Building 62, DGL). To see full campus and parking maps, please visit TWU's Campus Maps page.
Driving Directions
From Interstate 35 at Denton, exit onto University Drive (US 380). Follow University Drive eastbound to Bell Avenue, turn right onto Bell Avenue southbound (there is a traffic signal at this intersection, the twin dormitory towers will be on your right). Follow Bell Avenue southbound to the second traffic signal which is Administration Drive, turn right onto Administration Drive and stop at the information booth for parking assistance and directions to the campus building you are visiting.
Deliveries
Standard Mail
FedEx/UPS

Texas Woman's University
Division of Dance
1514 North Bell Avenue
Denton, TX 76204

Texas Woman's University
Division of Dance
1200 Frame Street
Denton, TX 76209
Facilities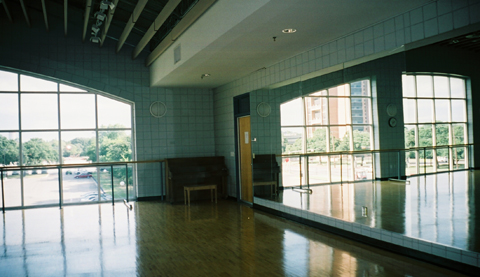 Dance Studios
The Dance Division has four spacious studios used for classes, rehearsals, film series, and performance showings, as well as three additional studios used for rehearsals and community dance classes.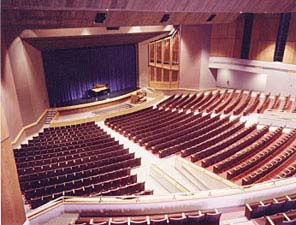 Margo Jones Performance Hall
The Margo Jones Performance Hall, located in the Music Building, was originally built in the 1920's. Recently renovated features of the hall include new lighting, motorized rigging, state-of-the-art sound systems and a stage floor constructed on a cushioned rubber mounting.
Additional Facilities

Our Dance Studio Theater is an intimate performance space equipped with four digital video projectors, two permanent and two portable video screens, and a media tower that includes PC and Mac computers, multiple audio and video sourcing capabilities, and wireless projector control.
The Student Computer Lab includes

eight Mac computers available all day to students of the division, who can often be found using the Mac-based software, iMovie and Garageband, for their creative projects.
Our Digital Media Office includes two Mac Final Cut Pro editing stations where students are encouraged to create their own video portfolios, dance films, video installations and a multitude of other media-based projects.
Page last updated 12:00 PM, May 17, 2023