PhD Students
Current PhD Students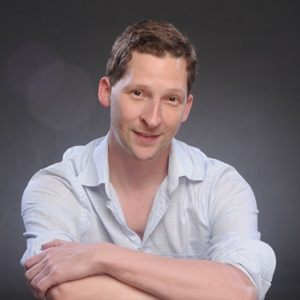 Nathan Andary
Nathan Andary; CMA, MFA, RSME is a Laban/Bartenieff certified movement analyst and Somatic movement educator. He received his M.F.A. in Dance from the University of Maryland—College Park and has lectured and presented work internationally in Rome, Lebanon, Sarajevo and Canada as well as nationally in notable festivals, theaters, colleges and universities. Nathan served as President for Rhode Island's Dance Alliance and currently serves on the Board of Trustees for Ohio Dance. His diverse performance career ranges from performance art to concert Modern dance and he currently teaches at Ohio University as an Associate Professor in Dance. His research interests are: collaborative spaces for critical thought, experimentation and expression, immersive/interactive dance, pedagogy, interdisciplinary and collaborative teaching and performance, languaging the body/movement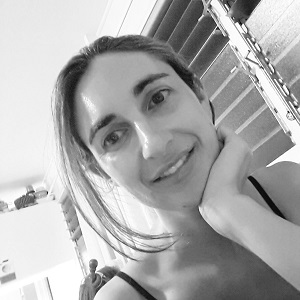 Gwendolyn Arbaugh
Gwendolyn Arbaugh is a performer, researcher, and teacher from the Philadelphia area now residing in Honolulu where she researches and trains in East Asian dance forms, including butoh, Korean dance, Nihonbuyo, Philippine dance, and Okinawan dance. She holds an M.A. in Dance Ethnology from the University of Hawaii at Manoa (2010) and recently embarked on an Apprentice/Mentor grant in Philippine dance pedagogy through Hawaii State Foundation on Culture and the Arts under state-recognized master dancer H. Wayne Mendoza (2019-2022). She is excited to be a Ph.D. student in Dance at TWU, where her work will focus on Asian dance in Hawaii.
Brenda Austin
Brenda Austin's research explores staged performance during the Cultural Revolution in China (1966-1976), and specifically, the opera-ballets comprising two of the Eight Model Plays overseen by Jiang Qing. Her original translation of one of these model operas, The Red Lantern, was published in Xiaomei Chen's (ed.) Columbia Anthology of Modern Chinese Drama (Columbia University Press). She holds a Bachelor of Arts in East Asian Studies from Hamilton College and master's degrees from the University of New England, The University of Minnesota, Twin Cities, and Syracuse University. A Fulbright-Hays group fellowship recipient, she has studied and traveled extensively throughout China since the early 1990s and has completed intensive Chinese language and culture training at the Capital University of Economics and Business (Beijing, ACC), Beijing Language & Culture University, Fudan University, East China Normal University, and Yunnan University.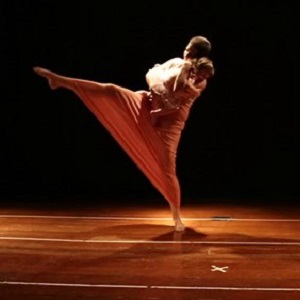 Juliana Azoubel
Dance Artist and Dance Professor at the Federal University of Minas Gerais. Juliana Azoubel holds a BFA in Dance and a Master of Arts in Latin American Studies (University of Florida) and is a Stott Pilates Certified Instructor. Since 1996, she has shared her artistic career between Brazil and the USA, has performed in several cities in the US, Europe and South America, and has been an artist in residency at the University of Florida. She is interested in Dance Ethnology and the blend of Traditional and Contemporary Dance, focusing on the social, cultural and pedagogical aspects of Dance practices.
Jamarion K. Brown-Holback
Jamarion K. Brown-Holback is a choreographer and educator from Alexandria, Louisiana. He received his B.S. of Kinesiology in Health promotion in 2014, and a M.S. of Kinesiology In Sports Administration with a concentration in Dance Administration from Grambling State University in 2015.
His research interests include building dancers as athletes and artists; investigating questions of inequities in funding, support and acknowledgment of dancers and dance teams as athletes; the mental health of male dancers and investigating the questions of misunderstanding and mislabeling male children who show interest and natural talent in the art of dance; and the disparities in black culture and communities that harvest extreme preconceived notions of African American male children due to lack of knowledge and access to proper dance emersion with quality and accredited training.
Brown-Holback currently serves as a physical education and dance instructor in Fort Worth, Texas.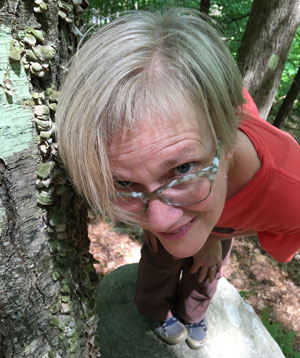 Melinda Buckwalter
Dance writer and movement researcher Melinda Buckwalter is the author of Composing While Dancing: An Improviser's Companion (University of Wisconsin Press), which explores the improvisational strategies of twenty-six pioneering contemporary dance artists. She is co-editor of Contact Quarterly, an artist-made and reader-supported nonprofit journal of dance and improvisation. Over the years she has taught dance in a variety of settings and venues, including in higher education at Cornell University, New York, where she earned her BA in physics; Bennington College, Vermont, where she received her MFA in dance; Wesleyan University, Connecticut; and, most recently, Bates College, Maine. Her courses include anatomy and kinesiology, writing about dance, improvisation, and composition. A co-curator of the SEEDS festival of arts and ecology at Earthdance in Western Massachusetts, Melinda researches and writes about contemporary place- and land-based dance making. As a Fulbright award postgraduate student, she received an MA in dance anthropology at the University of Roehampton, London. She is also the proud mother of the dance cartoon strip Mavis and Bunhead, which you can find at melindabuckwalter.wordpress.com along with her points of view on dancing.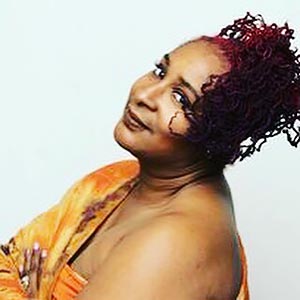 Antoinette M. Coward-Gilmore
Antoinette M. Coward-Gilmore is the founder, CEO, artistic director of Danse4Nia, Philadelphia organization that houses project-based dance company Phoenix Danse and youth dance company Nia-Next.
A graduate of University of the Arts and New York University, Antoinette is a former dancer with LEJA Dance Theatre, Philadanco II, founding member of Eleone Dance Theatre, Forces of Nature, Rod Rodgers Dance Company and various other dance, theatre and film projects.
An award-winning choreographer and dance educator, Antoinette has worked with various youth, college programs and professional theatre and currently a dance adjunct at Drexel University and teaching artist for the Philadelphia Orchestra.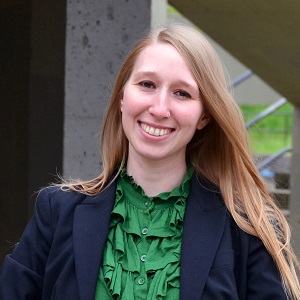 Emma Davis
Emma Davis is a Flint, MI-based dancer, educator, choreographer, and scholar. Davis teaches dance technique, performance, and lecture courses as dance faculty at the University of Michigan-Flint, where she earned Bachelor's degrees in English and Journalism, and a Master's degree in Liberal Studies, American Theatre. Davis is certified to teach advanced level Giordano jazz from the Nan Giordano Certification Program in Chicago, IL. Davis is passionate about dance's transformational power in non-traditional environments and the meaning it provides in people's lives. Her research interests include intersections of community-engaged dance, public scholarship, American culture, dance and incarceration, feminism, and site-specific dance.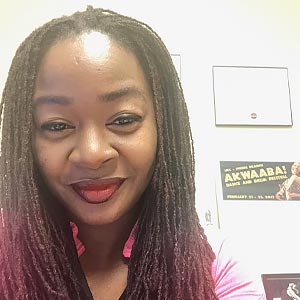 Shani Dessie Inell Diouf
Shani is a Fulbright scholar having researched dance in Ghana, where she studied and performed with The National Dance Company of Ghana and Saakumu Dance Troupe. She has an MA in Religious Studies from Rice University, an MFA in Performance and Choreography from Florida State University, and a BS in Dance (summa cum laude) from Lamar University.
Diouf, a certified Kemetic yoga instructor, also teaches dance at Houston Community College where she founded and organized The Akwaaba Dance and Drum Festival. She is currently exploring influences of African Aesthetics on African American religious dance and worship. Her current choreographic interest is in where those two genres intersect in the dancing body.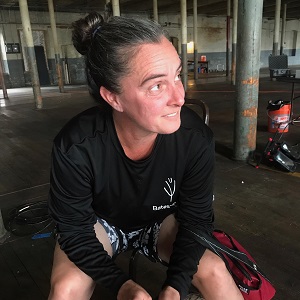 Julie Fox
Julie Fox holds a BA in Theatre/Dance, Philosophy Minor from the University of Houston and an MFA in Dance from the Ohio State University. She has held adjunct/visiting professor positions at the U of Houston, Denison U, and Ohio U (2002-2011); was an Assistant Professor and Head of the Dance Minor Program at UW-Eau Claire (2011-16); and was a Visiting Assistant Professor/Associate Director of Dance at Bates College (2016-20). She has performed with Houston Grand Opera, Ballet Chicago, James Kelly, Karen Stokes Dance, Stephan Koplowitz, Jane Weiner, and many independent artists. Her creative activity/research includes interdisciplinary dance making and performance utilizing set and improvised material presented in traditional and alternative spaces, and scholarship in the fields of Pedagogy and Philosophy. She sees Dance as a path to know self and others and as a catalyst for global action. She looks forward to this next Dance at TWU.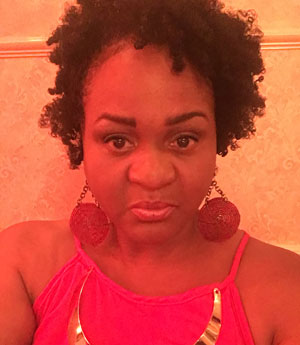 Kim Gadlin
Kim has been with the Pomona College Theatre and Dance Department for the past 16 years and is a new faculty member at The California Polytechnic University, Pomona (Cal Poly Pomona) in the Theatre and New Dance Department. She has danced with the Philadelphia Dance Company (Philadanco!), The Joseph Holmes Dance Theatre of Chicago, and was an Alvin Ailey Merit Scholarship Recipient. Her training in dance streams from several modern dance techniques including, Dunham, Graham, and Horton of which she also teaches. In addition, she has studied African Brazilian and Cuban Dance, Ballet, and West African dance forms. She has worked with many renowned artistic directors, teachers and choreographers such as Mr. Ailey, Joan Myers Brown, Joseph Holmes, Milton Myers, Talley Beatty, Denise Jefferson, Karla Maxwell, Harriet Ross, Randy Duncan, Joel Hall, and Tommy Gomez. She is currently the co-founder of D.Ancestors the Dance Collective, and the director of dance for the Inland Conservatory for the Performing Arts in Ontario, CA. Kim is the former Acting Assistant Dean with the Office of Black Student Affairs (OBSA) at the Claremont Colleges where she co-created ASHE' The Dance Collective. She holds a Masters in K-12 Administration with an emphasis in Dance Education from Claremont Graduate University and Bachelors in Dance from Pitzer College and she is interested in pursuing a certification in Dance Movement Therapy after completing the Ph.D. Kim's research focuses on how dance departments and programs in the United States prepare dance majors for life post-graduation, history of higher education, and the history of dance in higher education.
Jeremy Hahn
Hahn is an interdisciplinary artist and educator of dance studies in residence at the Brewery Artist Lofts in Los Angeles. They create site-responsive durational installations, poems, and workshops that integrate contemplative practices and improvisational movement called "Cultivating the Expressive Body" for the LGBTQIA+ community and allies with www.JandSarts.com.
His current research chronicles the intentional process of performing rituals within contemporary Queer culture and illuminates how embodied Queer presence can promote social healing and collective liberation. They hold a BA in Studio Arts from Loyola Marymount University and an MFA in Dance from California State University, Long Beach.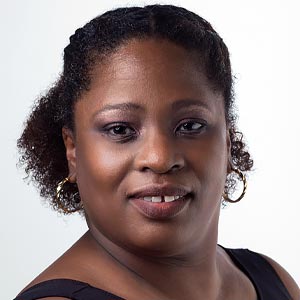 Shama K. Harding
Harding is a performer, teacher and advocate from Barbados. A former member of the National Dance Theatre Company of Jamaica and current member of daCi, Harding has toured both regionally and internationally with the company and her dance team, Pazaz Children's Theatre.
She holds a diploma in dance education from The Edna Manley College in Jamaica and a Master of Arts from S.U.N.Y. College at Brockport. She is currently the program coordinator-dance at the Barbados Community College.
Harding intends to continue her work as an advocate and policy maker throughout the Caribbean to ensure that dance becomes an integral part of the formal curriculum of the region.
Jennifer Harman
Jennifer Harman is a US Navy veteran, performer, published writer and educator from Tampa, Fla. She's spent a lifetime in the arts, with over 40 years of stage and studio experience. She holds her MA in Creative Writing, BA in Business Management and Marketing, and AA in TV/Radio Broadcasting and Communication.
Jennifer is an adjunct English/Writing and Theatre professor at Saint Leo University and an advocate for the arts as a path to healing.
Research interests: investigating the transformative impact of creative movement on social, mental and emotional balance and wholeness in veterans; and understanding the long-term benefits gained by engaging in the mind-body connection post-trauma.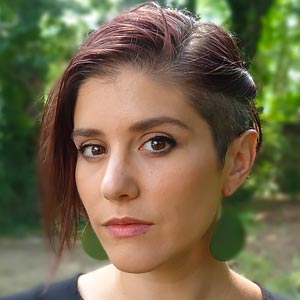 Chelsea Hilding
Chelsea Hilding, MFA, is an educator, researcher and choreographer specializing in progressive ballet pedagogy.
Hilding served as the resident choreographer for the St. Augustine Ballet company member of Jacksonville Dance Theatre, artistic director for Braided Light Dance Project, and owner of Screen Door Dance Room.
Certified in Pilates, yoga, and Progressing Ballet Technique, she earned her MFA from the University of North Carolina at Greensboro where she received the Outstanding Graduate Teaching Associate for the College of Visual and Performing Arts.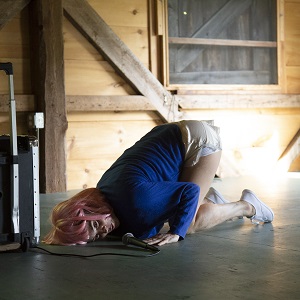 Nathalie Jonas
Nathalie Jonas is a teacher, choreographer, and performer with over twenty years of experience in the field. She holds an MFA from Sarah Lawrence College, completing thesis research there focused on the intersections of anarchism and dance. Her recent choreography explores a related theme: the place and purpose of performance outside of traditional venues, activated through an investigation of methods that increase our awareness of the spatio-poltical contexts in which dance occurs. Nathalie is currently on faculty at the Mason Gross School of the Arts at Rutgers University, where she teaches theory, technique, choreography, improvisation, and pedagogy. Previously, she served for eleven years on the dance faculty at Barnard College. Nathalie is also a Feldenkrais teacher with certification from the Feldenkrais Institute of New York, a training that strongly grounds her specific approach to movement and the body.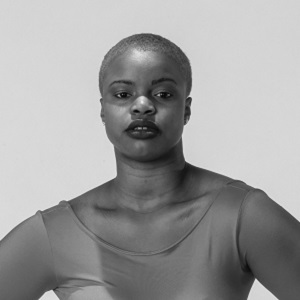 Enya-kalia Jordan
Enya-kalia Jordan is a choreographer, researcher, and performer from Brooklyn, New York. She completed her MFA at Temple University in 2019. Her specific area of interest is researching and cultivating feminist dance pedagogy and choreographic methods from the African American woman's perspective. She also founded and artistically directs her own movement-based artist collective, Enya Kalia Creations. She is a teaching-artist with Camille A. Brown & Dancers' Every Body Move Initiative and Brooklyn Academy of Music's Dance Africa program. She is also the Youth Company Director at Cora Dance in New York City.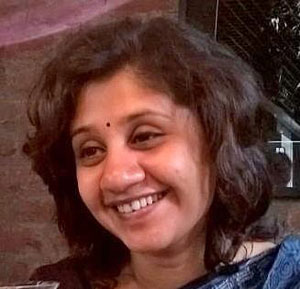 Aadya Kaktikar
Aadya is an Odissi dancer and a dance educator. She is the author of Odissi Yaatra, which captures the process of classicization of Odissi through Guru Mayadhar Raut's life and work. An Assistant professor at the Department of Arts and Performing Arts at Shiv Nadar University India, Aadya's work centers on exploring traditional methodologies of dance training in the contemporary education spaces. Working at the cusp of dance studies and education, her research and teaching focuses on expanding and extant discourses and practices around traditional Indian dance forms.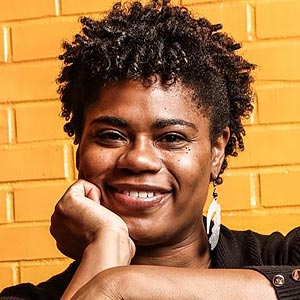 Georgette Pilar Wilder Lowden
Lowden is an educator, researcher, performer and choreographer. She is the founder of Hayiya Dance Theatre, Movement Institute and Center for Cultural Arts (2001) and Hayiya Dance Theatre, Inc. (1997). She is also on faculty at Wesleyan College.
Lowden completed her Masters in Dance Education at the University of North Carolina at Greensboro in 2021. Her thesis research, work through Hayiya, Inc. and choreography focus on body image and mental health as influenced by dance education as well as the impact of pedagogy on dancers beyond the implementation of movements.
With 26 years of experience in dance education, she currently serves as teaching artist and arts consultant for organizations including Propel Schools and Cutno Dance Center.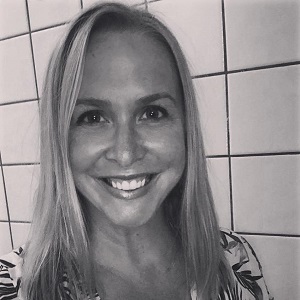 Meredith Lyons
Meredith Lyons is a performer, educator, choreographer and administrator. She has presented her research at the International Association of Dance Medicine and Science in Helsinki, Finland, Dance Studies Association at the University of Malta, Society of Dance History Scholars/Congress of Research and Dance in Athens, Greece, and the National Dance Educators Organization. Most recently, Meredith has served as a US Peace Corps Response Volunteer as a Dance Lecturer and Teacher Trainer in the Eastern Caribbean country, Dominica. Previous administrative and teaching positions include: Admissions Director/Operations Manager of Bates Dance Festival, Bates College, Colby College, Colorado Mesa University, Connecticut College, Dominica State College, Dickinson College, Franklin and Marshall College, Montgomery County Community College, Providence College, Southern Maine Community College, Springfield College, and Ursinus College. International choreographic commissions include: Austria, Czech-Republic, Dominican Republic, France, Hungary, Jamaica, Puerto Rico, Spain, and Turkey. Meredith holds an MFA in Dance Choreography from Smith College and a BA in Dance Pedagogy from Mercyhurst University. www.meredithlyons.org
Research interests include: dance in higher education, American Dance Festivals, dance pedagogy, feminism, female leadership in dance, dance as a vehicle for global and social exchange.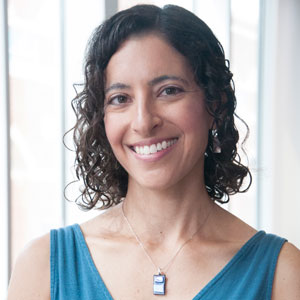 Emily Morgan
Emily Morgan is a teacher, dancer, choreographer. She has performed and presented her work throughout the United States, and in Austria, Barbados, and Mexico. Emily has taught at Winthrop University, the University of Texas, El Paso, El Paso Community College, the University of North Carolina, Greensboro, Elon University, the North Carolina Governor's School, and at a high school in Winston-Salem, NC and is now the director of dance at Colorado State University. Emily holds an MFA in dance from UNC Greensboro and a BA in dance from Denison University in Ohio.

Research interests: community dance, immersive/interactive dance, site-specific dance, pedagogy, feminism, interdisciplinary, collaborative teaching and performance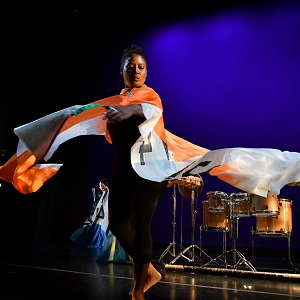 Ursula Payne
Ursula Payne is a professor and chair of the Department of Dance at Slippery Rock University of Pennsylvania, where she teaches all levels of modern and jazz dance technique, dance kinesiology, and Laban movement analysis. She also is the artistic director of Slippery Rock University Dance Theater and director of the Frederick Douglass Institute at SRU. Payne received her M.F.A. from The Ohio State University, CMA certification from the Laban/Bartenieff Institute of Movement Studies in New York City, and certification from the management development program for mid-level administrators in higher education at the Harvard Graduate School of Education. She has presented and published several academic papers in national and international dance conferences since 2004. She is serving her third term as an elected board member of the American College Dance Association, representing the East-Central and Mid-Atlantic North regions. Payne served as a distinguished adjudicator for the Baja Region (2019), Mid-Atlantic South (2017), and Northeast (2015) regional ACDA conferences.
Payne has received four Pennsylvania Council for the Arts choreographic fellowships and numerous commissions from universities and professional dance companies in the U.S.A and abroad. Payne's other credits include staging from labanotation score Robert Battle's Primate at the American Dance Festival in 2012, Anna Sokolow's Scenes From The Music of Charles Ives at Slippery Rock University in 2004, and Donald McKayle's Rainbow Round My Shoulder at The Ohio State University in 1995. Other positions held include Co-Director of the Young Dancers School, Director of the Dance Professionals Workshop, Repertory and technique faculty at the American Dance Festival. In addition to breaking numerous athletic records and being the Pennsylvania State Triple Jump Champion in 1987, Payne was inducted into the Lawrence County Hall of Fame in 2010 for her athletic achievements in Basketball and Track and Field.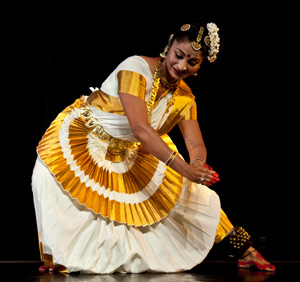 Anisha Rajesh
Anisha Rajesh is trained in Indian dance forms Bharathanatyam, Mohiniyattam, Kathakali and Carnatic music. She is the founder and artistic director of Upasana Performing Arts Center, Houston, Texas, where she trains students in Bharathanatyam and Mohiniyattam. Anisha as a dance educator combines and connects the vigor of theory and practice in the artistic process of teaching and learning dance as a discipline. She is a recipient of the Natyajyothi award from Njeralathu trust in Kerala, India. Other awards include the best actress award in Kerala University Drama festival and the Best Dancer and the All-round award at Inter-University Arts festival of the training Colleges of Kerala.
Her research in dance at Texas Woman's University focuses on the practice and pedagogy of Mohiniyattam dance from Kerala connecting the form with other disciplines including Sociology, Anthropology, Critical studies, Historiography and Cultural studies.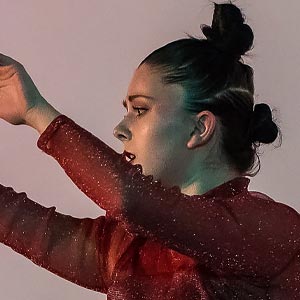 Rachel DeForrest Repinz
Rachel DeForrest Repinz, MFA, is a dancer, choreographer, scholar and creative director based in Philadelphia and Brooklyn.
She received a BA and MFA in dance from SUNY Buffalo State College and Temple University, respectively. Through her creative and scholarly work, Repinz explores the intersection of the disability aesthetic and multi-modal performance. Currently, Repinz is working as the assistant to the director of the Arnhold Graduate Dance Education Program at CUNY Hunter College, as a teaching artist for Dancewave and Notes in Motion, and as a dancer with Open Dance Ensemble, an experimental improvisation dance company.
In addition to this work, Repinz also founded and artistically directs her own dance performance company, RACHEL:dancers.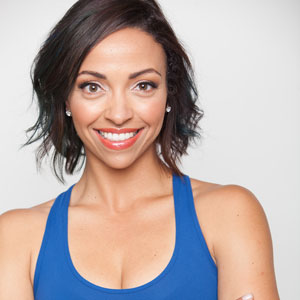 Laura Smyth
Laura Ann Smyth holds a BA from the University of Calgary in Sociology, a Certificate in Journalism from Mount Royal University and an MFA in Dance from the University of California, Irvine. Smyth resides in Seattle, WA where she is an Assistant Professor of Dance at Cornish College of the Arts. Smyth has a passion for the preservation and dissemination of jazz dance within the academy and actively pursues any choreographic or performance opportunity where jazz dance or jazz
informed movement is featured.
Research Interests: jazz dance, hip-hop, race and pedagogy, dance as rhetoric, codification, pop culture and dance forms from the African Diaspora in the academy.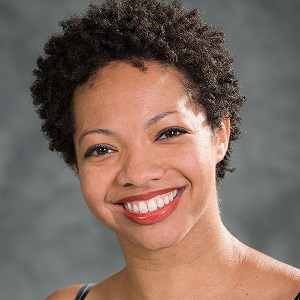 Monica Stephenson
Monica Stephenson is originally from Fayetteville, North Carolina. She is a graduate of the University of North Carolina School of the Arts and the Professional Training Program at the Houston Ballet Academy. She then performed professionally with The Washington Ballet, Dance Theatre of Harlem Ensemble, and Los Angeles Ballet companies. In 2016, Monica completed her Master of Arts in Dance Education from New York University with a concentration in American Ballet Theatre Ballet Pedagogy. She was previously on staff at American Ballet Theatre as the Project Coordinator for Project Plié, an initiative to increase diversity in classical ballet. Currently, Monica is the Head of School for The Washington School of Ballet SE Campus at THEARC, a satellite school at the forefront of accessible ballet training for students of diverse backgrounds. Her research interests specifically reside in ballet pedagogy and racial and ethnic diversity in classical ballet.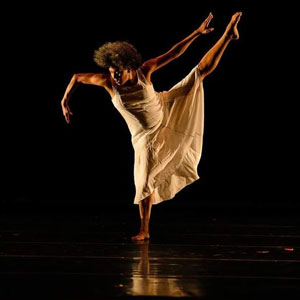 Andrea Woods Valdés
Andrea E. Woods Valdés hails from Philadelphia PA. A longtime resident of Brooklyn, now residing in Durham, NC, Woods Valdés is an associate professor of dance at Duke University and former member of Bill T. Jones/Arnie Zane Dance Company. Her research centralizes dance in lives, self-representation and knowledge making of African and Caribbean Diasporic Black women relating to the intersections of people places and events that connect us to one another and the communities and worlds we inhabit. Woods Valdés holds and MAH in Caribbean Cultural Studies from SUNY Buffalo and an MFA in dance from Ohio State University. www.souloworks.com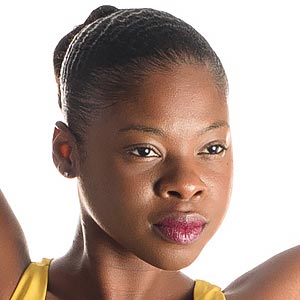 Roxi Victorian
Roxi Victorian hails from Washington, DC, and has been teaching and performing in Baton Rouge since 2011. She holds a MA in Dance Education from Texas Woman's University, a BFA in Theater and Dance from Howard University, a certificate in Shakespeare from the British Academy of Dramatic Arts at Oxford University in Oxford, England, and a diploma from the North Carolina School of the Arts.
Trained at the International School of Ballet in Cannes, France, the Academy of Theatrical Arts and the Jones Haywood School of Ballet, she was a selected member of the Juilliard Experience at the Juilliard School and a scholarship recipient at the Alvin Ailey School in New York City. She was TWU 2021 Graduate Student of the Year Award recipient in the Department of Dance, a 2021 Virginia Chandler Dykes Award recipient from the College of Arts and Sciences, and a 2021 Kennedy Center Office Hours artist in residence.
Her research centers the experiences of Black female choreographers using dance as a form of social justice protest, resistance dance, and street dance activism. As a creative, Victorian is committed to equity and inclusion in dance and dance education. She works to express the universality of the African-American experience through dance, while also honoring Black dance tradition through her processes and creations. She explores social-political conversations important to the communities to which she belongs through her unique approach to movement fusion, choreography, and emotional connectivity.
Victorian creates in classical, contemporary, and traditional dance forms that illuminate the versatility and centrality of Black dance in American culture. She is the founder and artistic director of Nyama Contemporary Dance Company, and the dance curriculum & instructional specialist for East Baton Rouge Parish schools. Victorian is married to Michael B. Victorian and is a mother of three.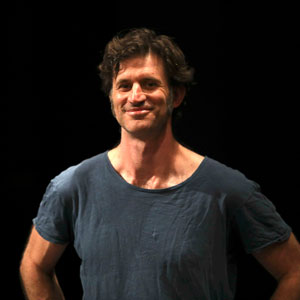 Andrew Wass
Andrew Wass received his Bachelor's of Science in Biochemistry and Cell Biology with a minor in German Literature from the University of California, San Diego. His MA in Solo/Dance/Authorship is from in the Inter-university Center for Dance in Berlin, Germany. Currently, he is a freelance choreographer, dancer and yoga teacher in Berlin.
Research Interests: the theoretical relays between solo, weighted, and ensemble dance practices, applying concepts from philosophy, phenomenology, and cognitive science to reveal more potential within and understanding of improvised dance practices.
Recent Graduates
Robin Conrad
Robin Conrad is a Los Angeles based teaching artist, concert and commercial choreographer and emerging dance scholar with a career spanning a broad spectrum of dance experience, including choreographing for film and television; teaching as an associate professor; developing social justice projects as an artist-in-residence at the Skirball Cultural Center; and, presenting work at conferences and festivals worldwide. Robin is a Doctoral Candidate in Dance at Texas Woman's University and holds an M.F.A. in Choreography from the California Institute of the Arts (CalArts). She is certified to teach Pilates, yoga, and Gyrokinesis Level One Foundations.
Research Interests: interrelationality (intercorporeity, intersubjectivity, affect) among moving/dancing bodies, languaging the body/movement, alternate knowledge systems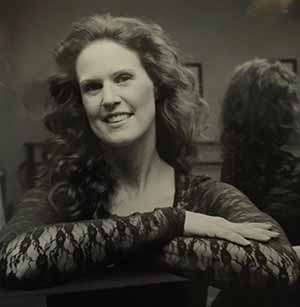 Tanya Keller
Tanya Keller and her family live in Shenzhen, China, where she is the Teaching Director for Sufei International Ballet, the largest pre-professional ballet school in southern China. She is also a mentor/tutor for the Certificate in Ballet Teaching Studies for the Royal Academy of Dance. Tanya's research interests include teaching practices in diverse cultures, dance and the aging female, and large group movement practices.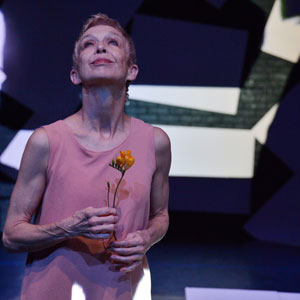 Loretta Livingston
Loretta's BFA in Dance is from the interdisciplinary experimental arts environment of California Institute of the Arts (CalArts) in southern California. Prior to accepting a professor position in the Department of Dance, Claire Trevor School of the Arts, at the
University of California, Irvine, Loretta was a touring dancer in Bella Lewitzky's international dance company; directed her own ensemble, Loretta Livingston & Dancers, in Los Angeles; and worked as a guest artist nationally and internationally for
several decades. Since 2003, Loretta focuses on working as an independent artist engaged in international collaborative performance projects. She is a founding member of the Seoul, Korea-based ING Improvisation Performance Group, with members based in Seoul, Paris, Kuopio/Finland, Honolulu, and Los Angeles.

Research interests: Movement as a vehicle for consciousness, the pleasure of practice, creativity in the everyday, integration of Zen Buddhist philosophy and research methods, studies of experimental dance artists who create eclectic practices across disciplines, studies of dance artists who test and integrate the role of wild nature in their movement practices.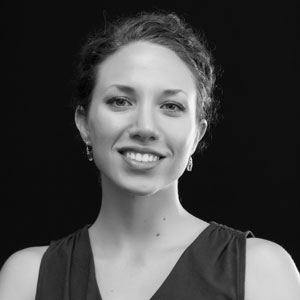 Mara Mandradjieff
Mara Mandradjieff received her B.A. in English Literature and her M.Ed. in English Education at the University of Pittsburgh. Once graduated, Mara remained at Pitt as a part-time faculty member, in addition to her involvement with Point Park University. She has taught at Kennesaw State University and currently teaches at Emory University. Mara has presented research internationally in Portugal, England, and Switzerland with publications in Text &Performance Quarterly, Dance Chronicle, and a collaborative piece in the Journal of Dance Medicine & Science. Her dissertation takes a posthumanist, feminist look at doll ballets from the mid-1800s to the present day.
Research Interests: Gender and Sexuality Studies, Posthumanism, Object Oriented Ontology, Performance Studies, Ballet Culture and History, Eating Disorders and Body Dysmorphia, Dance Pedagogy, Body and Disability Studies, and Twentieth-Century Continental Philosophy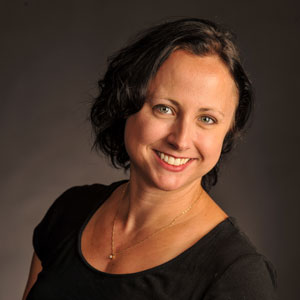 Denise Purvis
Denise Purvis, MFA is a dance educator dedicated to somatic approaches to dance technique and self-healing. Certified in the Bill Evans Method, Purvis is currently engaged in Eastwest Somatics Institute's Shin Somatics certification program, as well as completing coursework for a PhD in Dance at Texas Woman's University. Purvis is the modern dance specialist at Appomattox
Regional Governor's School and adjunct instructor at Virginia State University in Petersburg, VA. She published several articles in the Journal of Dance Education, and is most recently published in the Journal of Dance and Somatic Practices. Past experience includes serving as dance education specialist at Southern Utah University, and directing the dance program for the Chesterfield County Specialty Center for the Arts at Thomas Dale High School in Chester, VA. Additionally, she served terms on the board of the Utah Dance Education Organization and the Cedar City Utah Arts Council.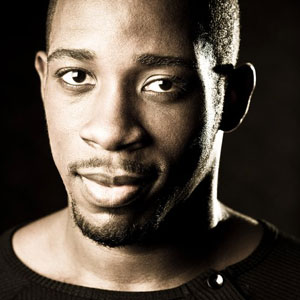 Iquail Shaheed
Iquail Shaheed has been described in reviews as "a perfect example of his generation of male dancers... Technically superb and artistically infallible." He received his Bachelors of Fine in Ballet from the University of the Arts and a Master of Fine Arts in Choreography from Purchase College - SUNY. He has performed in the companies of Ronald K Brown/ Evidence, Fred Benjamin Dance Company, The Metropolitan Opera Ballet, Compagnie Thor in Brussels Belgium; on Broadway in Disney's The Lion King, Maurice Hines' Hot Feet , Bill T. Jones's Superfly, as well in films directed by Julie Taylor and Oprah Winfrey. Concurrently, Mr. Shaheed serves as a professor at Goucher College, The Ailey School, Dance Theatre of Harlem and NAISDA Dance College in Australia. He is a trustee at Dance USA and the International Association of Blacks in Dance. He is the founder of DANCE IQUAIL and has received for major grants from the Pew Center for Arts and Heritage and National Endowment of the Arts amongst many others.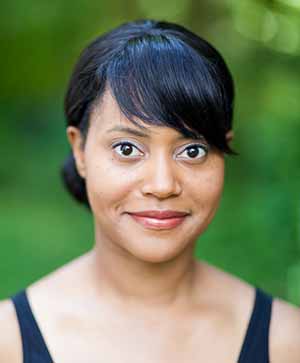 Mila Thigpen
A "lively dancer" (Boston Globe), Mila Thigpen is an international teacher artist who has danced works by Doris Humphrey, Paul Taylor, Trisha Brown, Seán Curran, Germaul Barnes, Wendy Jehlen, Arthur Aviles, and Aszure Barton. Thigpen is the Dance Division Chair at Boston Conservatory at Berklee where she teaches academic and studio courses. Since completing her EdM at the Harvard Graduate School of Education, Thigpen's research is concerned with engaging the body in conversation with critical theory and interdisciplinary approaches to academic research. Her dissertation is a pedagogical ethnography on socio-cultural salsa practice and performance with Yamuleé Dance Company.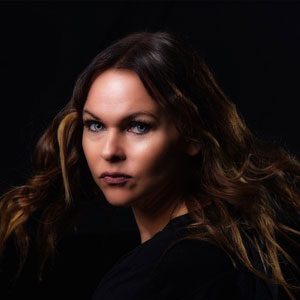 Melanie Van Allen
Melanie Anastacia Van Allen (ABD, MA, MFA) is a New York City-based choreographer, dancer, educator, and emerging scholar of dance. She is currently a doctoral candidate in the Dance Studies Ph.D. program at Texas Woman's University. Melanie holds a Master of Arts in Interdisciplinary Studies from the Draper Program of Social Thought at New York University and a Master of Arts in Performance Studies from the Tisch School of the Arts at New York University. Melanie also holds a Master of Fine Arts in Dance Choreography and Performance from the University of Michigan, where she was awarded the Julian and Vera McIntosh Memorial Fellowship Award. Melanie also holds a 200-hour yoga certification from Pure Yoga in New York City.
Research Interests: Her scholarly endeavors encompass her passion for dance and choreography by investigating intersections between the practical and theoretical, with an interest in performance studies, cultural studies, theoretical choreographic research, dance ethnography, electronic music and dance culture, Indigenous dances of Bolivia, and interdisciplinary methodologies of research and performance.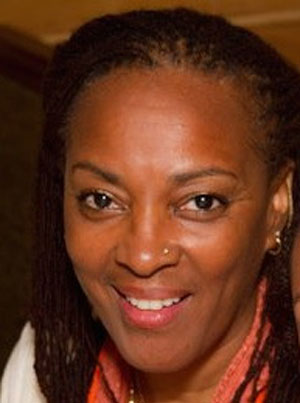 Lyn Wiltshire
Lyn C. Wiltshire is a Professor of Dance at the University of Texas at Austin where she has been a faculty member since 1995. Lyn completed her M.B.A in Strategic Management in 2017. Her research interests lie in the area of leadership exploring and documenting the narrations of tenured women of color faculty members in predominately white institutions of higher education with degree programs in dance. Since the stories and experiences of women of color faculty are often omitted from research on the study of leadership, her focus is on participants who identify as minority female faculty of color in a desire to contribute to the discourse in leadership theory.
Page last updated 3:56 PM, August 2, 2022