Graduate Dance Programs
Graduate Alumni Career Paths
Our masters and doctoral students have advanced to distinguished and diverse careers as professional dance artists, researchers, choreographers, directors, and educators. Congratulations to our accomplished alumni for your achievements!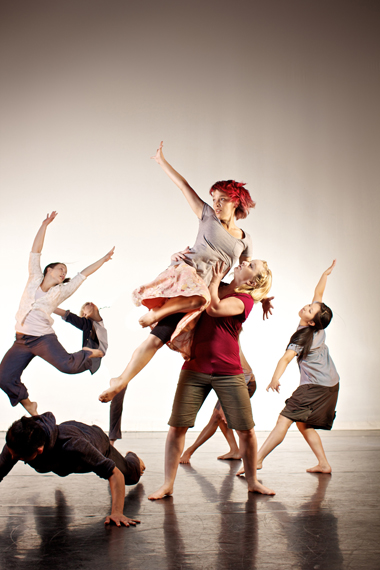 Kristen Vogel (2012) combined coursework in dance and arts management and is currently the assistant to the executive director of Dallas Black Dance Theatre.
Matthew Cumbie (MFA '11, Dance) is a Resident Artist and the Education Coordinator for Dance Exchange in Washington, DC. With Dance Exchange, Matthew engages local and distant communities of all ages through art making, story telling, and performance about environmental and social justice issues, and organizes and facilitates a number of educational experiences in and out of the studio.
Kathleen Bell (2010/2011) combined her M.A. in Dance with an M.A. in Library Science. Currently, she works as an intern archivist with Dance Heritage Coalition and as the Tobin Fund Intern in Theatre Arts at the McNay Museum in San Antonio, Texas
Ellen Chenoweth (2009) combined coursework in dance and women's studies and is currently the Managing Director of Dance Exchange, Washington, D.C.
Gina Sawyer (2009) combined coursework in dance and online learning platforms. She currently is the lead dance teacher at Richland College in Dallas teaching studio and online courses
Andra Yount (2008) combined coursework in dance and creative writing and is currently pursuing a Ph.D. in Humanities, Aesthetic Studies at The University of Texas at Dallas. She also teaches creative writing at the University of Texas after teaching in Korea.
Doctoral Cohort News
We are proud to announce the new doctoral cohort! This year, we welcome five scholars and professionals from around the globe and look forward to the innovative research contributions these Ph.D. candidates will bring to the field of dance.
Graduate Assistantships
Apply for one of our Graduate Assistantships today! Our assistantships provide students with a range of professional opportunities, including teaching studio and theory courses, working on one of our online courses or supporting the dance program directly in areas such as publicity, recruitment and retention, and digital media documentation.
Page last updated 9:57 AM, February 2, 2022