TWU Alumni Oral History Project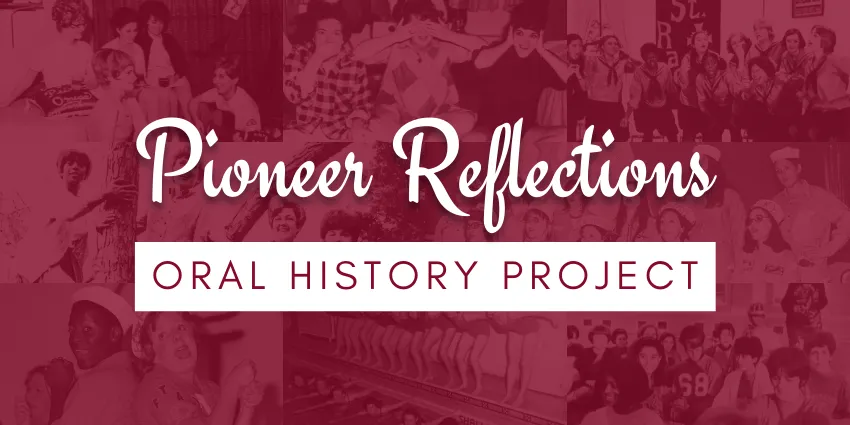 Pioneer Reflections was a 12-month effort that successfully collected more than 10,000 alumni stories. The submission period ended on September 30, 2022.
We are excited to let you know that the Pioneer Reflections print book is in the edit phase and will be headed to press by the end of the year. We are also archiving all of the stories digitally with an early summer 2023 delivery timeline.
Your participation in this project means so much to TWU and our alumni community. With the print book and digital archive, your stories will live on for future generations of Pioneers.
The university collaborated with Publishing Concepts, Inc. (PCI) to create a print book and digital archive sharing the history of TWU alumni and our shared connections. With more than 120,000 TWU alumni and so many inspiring staff and faculty through the years, what better way to recognize our impact as a university community than to share our personal stories?
This print book was available for purchase from PCI. While there was a fee to purchase the printed book and additional merchandise, book purchases were not required to participate in the project.
PCI General Customer Service line:
1-800-982-1590
PCI Hours of Operation:
Monday – Friday: 7 a.m. – 9 p.m. (CT)
Saturday: 8 a.m. – 4:45 p.m. (CT)
Texas Woman's University Contact:
Office of Alumni Engagement
940-898-2586
alumniengagement@twu.edu
Example of postcard that you can expect to receive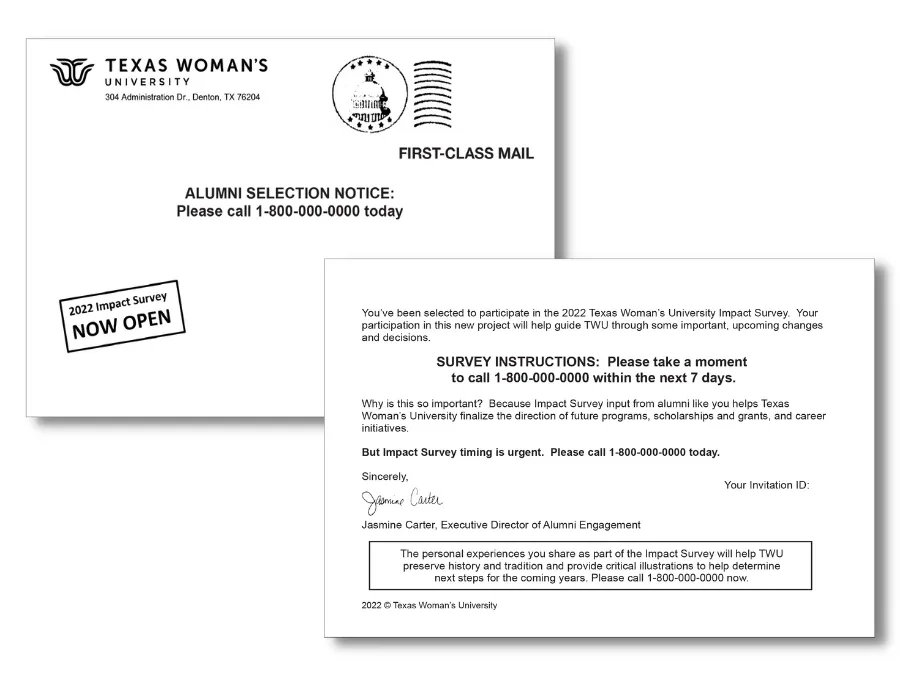 Frequently asked questions
I was contacted regarding my personal information and a story about TWU. Is this a legitimate project or is it a scam?
It's legit! We have partnered with PCI (also known as Publishing Concepts) to produce an Oral History Publication for Texas Woman's University. PCI is a family-owned business based in Dallas, TX that has published directories for educational institutions, greek-life affiliated organizations, and military groups across the nation for almost 100 years. This project allows TWU to hear about your TWU experiences and how Texas Woman's University has helped shape your life.
Does TWU benefit from this at all?
Yes, in a few different ways:
Updated Information allows us to effectively communicate with and engage alumni
Legacy preserves the history of our school
Revenue generated supports non-dues alumni programs
Pride by wearing apparel shows support for our university
How do I know my information will only be used for Oral History Project purposes?
PCI is committed to protecting your information. The names, addresses, and additional information provided to PCI for the publication of the Oral History Project will be held confidential by PCI, except to the extent that they are utilized in, or in the preparation of, the Oral History Project and except as required by court order or law. Upon completion of the project, PCI will redact PII (Personal Identifiable Information) from any and all electronic files that we have supplied or were produced by PCI in connection with the production of the Oral History Project.
I updated my information but need some more time to think about what experience to share.
You can call back at any time until September 30, 2022.
Can anyone purchase a book?
The Texas Woman's University Oral History Publication is available for sale only to Texas Woman's University alumni.
When will I receive my book?
The total duration of the Oral History Project is about 12-14 months. Since we began the project in April 2022, the books will be distributed in May/June 2023.
I ordered a book/package over the phone and would like to cancel my order. How do I do this?
Contact PCI's customer service helpdesk at 1-800-982-1590 and they will take care of this for you.
Page last updated 9:23 AM, December 13, 2022