Alumni Events
Let us help you plan events!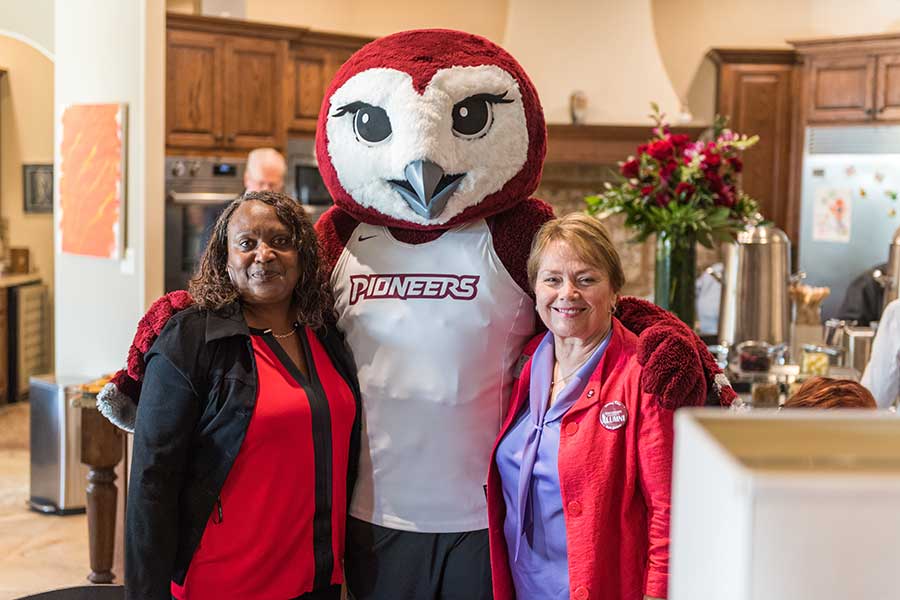 Alumni Engagement can help your Chapter plan special events. Services include:
Sending one mailing per year for each chapter at no expense to you

Mailings are limited to 400 letters or 600 postcards sent by bulk mail, whichever you prefer

Sending unlimited email news and events notices through the TWU server
Fulfilling requests for alumni mailing lists from a certain area
Plan Reunions
Interested in getting together with your former classmates? The Office of Alumni Engagement would like to assist you with your reunion. Contact our office at 940-898-2586 or by email at alumnirelations@twu.edu.
Event Planning Timeline
The Alumni Association prepared this timeline to help you organize a successful event.
4-6 Months Before Event
Decide on speaker or other entertainment and confirm availability
12-14 Weeks Before
Appoint chair(s) for location, refreshments, invitations, and staff the event
Select the date and time; confirm there are no local schedule conflicts
Choose the location and confirm availability
Obtain all necessary information for the invitation
Decide whom to invite
Make a budget for the event
Design the invitations
Travel arrangements/reservations (if applicable) for guest speaker
10 Weeks Before
Print invitations
Order labels from the Alumni Association and/or Office of Alumni Engagement
Confirm volunteers for the event
4 Weeks Before
Mail the invitations
Make sure you have enough name tags and pens and gather any handouts
2 Weeks Before
Check on RSVPs
Activate telephone committee to call those who have not responded
Confirm plans with the speaker
1 Week Before
Confirm plans with all volunteers
Give final count for food and drinks to caterer or refreshment committee
Verify with treasurer what checks are owed and when they are due
Day of the Event
Have available name tags, pens, tape, membership sign-up forms, chapter and Association, monetary change, printed handouts and any required audio and visual equipment
Provide water and glasses at the podium for speakers
Following the Event
Write thank you notes to everyone involved
Evaluate the event
If your event is particularly successful, please share the information with the Alumni Association and Alumni Engagement so other chapters may benefit as well
Notify Alumni Association and Office of Alumni Engagement of any changes in contact information
Page last updated 2:44 PM, July 17, 2019