International Students and Visiting Scholars
Become an International Student:
Are you a resident outside of the United States of America interested in obtaining a Bachelor of Science degree in Nursing, a Master's degree in Nursing, a Ph.D. or a DNP in nursing? Texas Woman's University welcomes students from around the world. For more information, visit our international admissions web page.
Become a Nursing Visitor Scholar:
Are you interested in becoming a visiting nurse scholar at Texas Woman's University for short term (a few days up to a few months) or long term (5 to 12 months)? We will help you to individualize your focus/outcomes for the amount of time that works for you. A mentor with expertise in your area of interest will be assigned from our faculty on the TWU campus of your choice (Denton, Dallas or Houston).
For more information, contact Brenda Moore, PhD.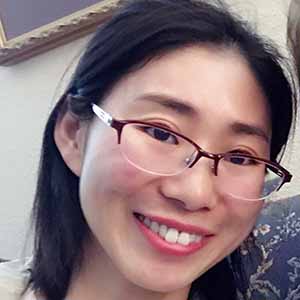 Ms. Jingbo Qiu
BS-Nursing, MN
Shanghai, China 2018
Ms. Jingbo Qiu was a short term Visiting Scholar on the Houston, Texas campus of TWU for the month of February. Her work experience of 13 years in China has been in areas of nursing practice, midwifery and nursing education and a large Maternal and Child Health Hospital in Shanghai. She was mentored by Dr. Joan Edwards. Ms. Qiu's visit was partially focused per her request on observation of nursing simulation and teaching pedagogy. She spent 2 ½ days with nurse midwives in the Houston area to understand the
role of the nurse midwife in the United States and also visit with a local Chapter of the national nurse midwifery organization. She learned about a variety of nursing research studies currently being conducted at TWU related to nursing education, women's health, labor support and perinatal care, exploring the possibility of initiating some similar studies in China. She studied inter-disciplinary educational approaches to enhance communication, teamwork and patient safety. Her time in Houston included two-day visits to two area women's health facilities, visiting with nursing leadership, nurse caregivers and nursing education departments.
Previous Visiting Scholars: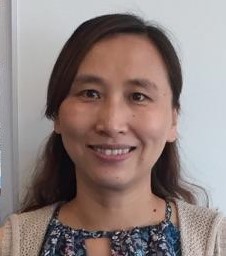 Jianhong Amy Qiao
Bachelors and Masters in Nursing
China 2017
Ms. Amy Qiao is a Visiting Scholar on the Houston Campus for 6 months. Ms. Qiao's areas of interest include nursing management, patient quality and safety, and nursing informatics. Under the guidance and facilitation of Dr. Susan Mellott, Amy has focused the majority of her time in these areas of interest.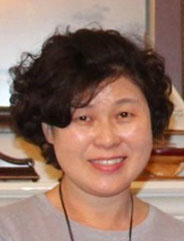 Mijong Kim, PhD, MS, BS
Korea 2017
Dr. Kim is a short-term visiting scholar from Korea mentored by Dr. Michelle Cho on the TWU Dallas campus. In addition to attending and learning from numerous educational, health and research focused meetings, conferences and consultations, a major focus of Dr. Kim has been research related to international nursing students and sexual harassment of nursing students. One manuscript being submitted for publication is: Experience of the sexual harassment among nursing students in clinical practice: Phenomenological approach.
Dr. Kim says, "I have already been a visiting scholar in the TWU nursing program for six months. I am so grateful to the TWU College of Nursing because I've had many opportunities to join educational activities at TWU; simulation labs, clinical practicums, classroom lectures, many kinds of workshops, a research group retreat and also actively writing an evidence based article.
I have been impressed with the well-organized educational facilities and learning setting; also, faculty attitudes. They respect the students every time there is a faculty-student interaction. Students and faculty have a passion to keep the reputation of TWU well respected. I have observed that evidence-based nursing is highly emphasized in the TWU nursing education programs. After returning to my school, these are things which I will share with my colleagues and nursing students in South Korea."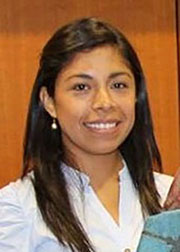 Paola Acuna Ojeda
Bachelors in Nursing and Master's studies
Peru 2017
Ms. Ojeda was a short term visiting scholar whose focus of study was the role of a Chief Nursing Officer in a women's and neonatal hospital, which is her current role in Lima, Peru. Her two week visit included experiences and connection with leadership teams at two major Women's Hospitals in the Texas Medical Center. Topics discussed included leadership roles, infection control, quality control, data analysis, best practices, and interdisciplinary team development.
"My visiting scholar time in Texas Woman´s university, was an excellent and rewarding opportunity to learn in a lively, critical and highly international environment, which contributed to expanding my horizons as a nurse and researcher. Personally, this visit allowed me to get additional energy that will help me to finish my thesis and obtain my master degree.
I had a great opportunity to participate in a cultural exchange and share with other students from different countries about nursing in the future, how is to be a nurse in my country of Peru and other important nursing topics.
In addition, I was able to visit two women's and children's hospitals where I learned more about the leadership and empowerment that nursing has for the care and welfare of the patient something that still does not happen in Perú and that we want to achieve, the nurse - patient ratio, the working hours, salary, etc. I will share my experiences with my colleagues in Lima and the things we can do to improve and develop our care and leadership."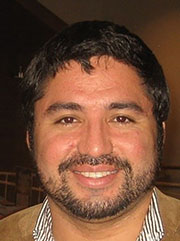 Miquel (Oscar) Cusman
BS, MS in nursing
Peru 2016
Mr. Cusman spent a couple of weeks in TWU Houston in the Medical Center to learn more about the practice of critical care nursing in the United States since his current role in Peru involves teaching and critical care nursing along with nursing supervision. Oscar's time was split between three healthcare facilities where he added to his current knowledge about electronic documentation systems, staffing, leadership in ICU settings, and patient care.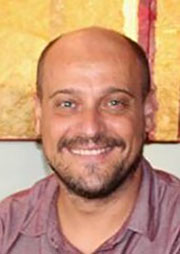 Juan M. Leyva-Moral
PhD, MSN, RN
Spain 2016
Dr. Leyva-Moral has a BS Escola d'Infermeria Santa Madrona in Barcelona (Spain), a Master in Nursing Science from the University of Edinburgh (United Kingdom), HIV Nursing Care postgraduate certification and postgraduate certification in Diabetes Care. In 2010, he received his PhD with honors from Universidad Europea de Madrid (Spain). Juan Leyva-Moral has taught in different nursing schools since 2005. He now works at Universidad Autonoma de Barcelona (Spain) teaching at both, undergraduate and postgraduate levels.
Dr. Leyva-Moral's work experience includes ICU nursing, primary care, community nursing. He has interests in chronic illness, vulnerable populations, discrimination, medicalization, humanized care and teaching innovation. During the past three years, his area of research has focused around HIV/AIDS nursing care. He is the principal investigator, with a collaboration of researchers from the USA, Peru and Spain. An ongoing study of Juan's at Hospital Regional de Lambayeque (Chiclayo-Peru) includes research of antiretroviral adherence rates and the sociodemographic characteristics of people living with HIV receiving care in Lambayeque.
Juan's current mixed methods research study in Houston focused on understanding reproductive decision-making in Latina women living with HIV in Houston, Texas, under the supervision of Dr. Joan E. Edwards from Texas Woman's University. Juan also worked on two research reviews to help understand the barriers and facilitators to pregnancy in women living with HIV, both in the US and worldwide which have since been completed. Juan has written several articles in Spanish nursing journals and some articles in international journals. He has presented oral presentations and posters in numerous national and international scientific meetings and congresses.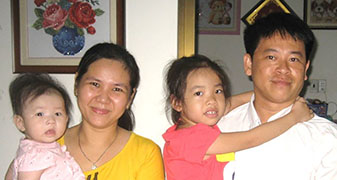 Vung Nguyen
RN, MSN
Vietnam 2015
Mr. Vung Nguyen is from the Binh Duong Medical and Nursing School in the Binh Duong province in Vietnam. Mr. Nguyen's specialty areas include theory and practice of nursing, medical and surgical nursing, alon with nutrition and clinical practice in the hospital. While visiting the TWU Houston campus, he collaborated with Dr. Vi Ho, planning the May Education Abroad course for 2015.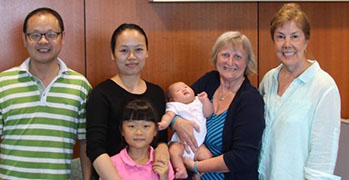 Jun Yang
RN, MS
China 2014-2015
Ms. Jun Yang, a Master's prepared nurse from Changsa City, Hunan Province, China, spent one year as a Visiting Scholar at Texas Woman's University - Houston campus from August 2014 - August 2015.
Ms Yang was Head Nurse of the Operating Center at The Third Xiang-Ya Hospital of Central South University, Changsha City, Hunan Province, China. Jun visited two area hospitals to observe surgical room practice in the United States. She also learned about and observed robotic surgery which was a new practice at the time within her hospital in China.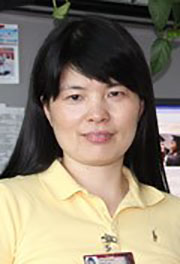 Haiying Han
MBA, BSN
China 2013
Haiying Han, MBA, BSN, is a nursing instructor from Zhejiang University City College in Hangzhou, China. She was a visiting scholar at the Houston Center from January to July of 2013. Haiying's focus of study while at TWU included: 1.) comprehension of the scope of content taught in various nursing courses and an understanding of the variety of teaching modalities utilized by course professors, 2.) exploration of the use of information technology in nursing courses to enhance communication and active learning offered in nursing courses, 3.) observation of clinical sessions offered on all levels of the undergraduate nursing program to observe professor/student interactions and student-learning in the practice setting, 4.) participation in the Center for Global Nursing to understand the history and development of a global nursing program for the advancement of nursing education and practice around the world, 5.) attendance and participation in student nursing association meetings at the College of Nursing and State level with the goal of developing an awareness of the value of professional nursing organizations during the formative level of future nurses, 6.) participation in multiple simulation experiences with the goal of developing culturally appropriate simulation experiences for Chinese nursing students, 7.) Participation in nurse faculty meetings in order to experience the types of teamwork and collaborative activities of faculty within the USA that might be applicable to nursing programs in China, and 8.) exploration of areas for future personal scholarship to include research, publication and advanced education toward a Ph.D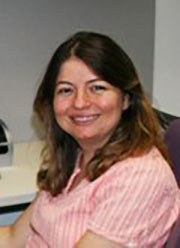 Gulten Guvenc
RN, Ph.D.
Turkey 2011
Gulten Guvenc is a lecturer at the Gulhane Military Medical Academy at the School of Nursing in Etlik Ankara, Turkey. She was a visiting scholar from Aug 30, 2010 through Aug 30, 2011.
Dr. Guvenc says,"I shared my experience with my colleagues in Turkey. Overall, I had an absolutely fabulous time at TWU, Houston, Texas and I learned a lot from my experience. I will strongly recommend the Visiting Scholar experience to other nurses.‌"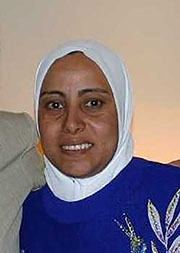 Awatef Ell-Sayed
RN, Ph.D.
Egypt 2005
Dr. Awatef El-Sayed, a visiting scholar from Assiut University in Egypt, was in residence at TWU in Houston during the spring semester of 2005. Dr. El-Sayed became aware of TWU's visiting scholar program when she was the nursing representative from Assiut University to a JHPIEGO educational program held in Alexandria Egypt associated with The Health Workforce Development (HWD) project in collaboration with the Supreme Council of Universities and USAID. While in the US, Dr. El-Sayed engaged in scholarly dialogue comparing health care and educational systems in Egypt and the US with a focus in the area of pediatric nursing.
Activities in which she engaged included observation in the classroom, clinical setting, simulation laboratory, and community settings. She participated in interdisciplinary meetings at the Texas Children's Hospital to investigate incidents of potential child abuse and visited the Children's Assessment Center to observe the American process for the evaluation and treatment of sexual abuse in children. Dr. El-Sayed conducted a small study on the knowledge and attitudes of nursing students regarding breastfeeding practices that was later published as a brief in an Egyptian health care journal. Her most significant activity while in the US was the translation of two post-partum depression screening tools from English to Arabic for use in future research study. In addition, she traveled to Austin, Texas to participate in "Nurses Day" activities highlighting political action impacting nurses and nursing education.
Page last updated 8:44 AM, November 9, 2021