Career Resources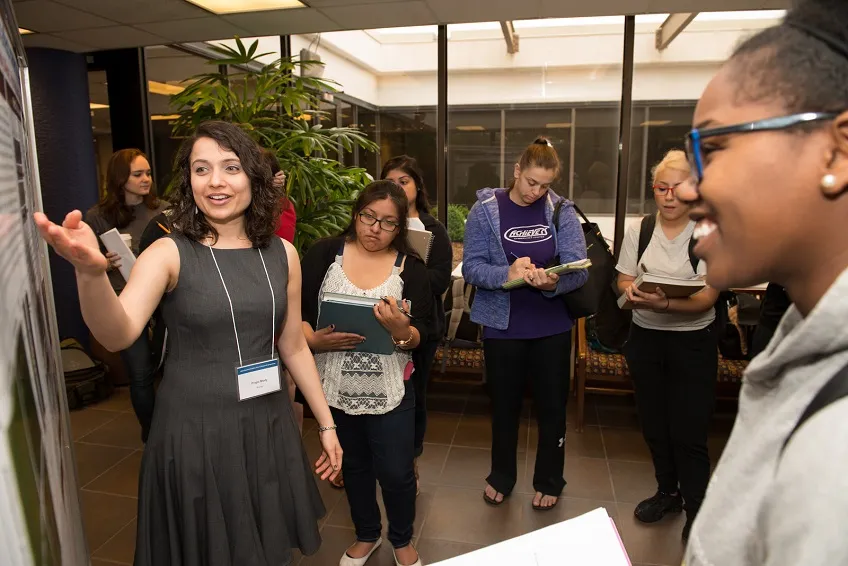 According to the Dallas Business Journal, TWU produces some of the highest earners in the Dallas-Fort Worth metroplex.
As job growth continues throughout DFW, TWU's Career Connections Center aims to provide various programs to educate, develop and assist students and alumni in successfully meeting the challenges of an ever-changing world of work. They also build and maintain quality relationships with potential employers throughout the DFW area.
For more information about on-campus jobs as well as career and internship opportunities, log onto TWU Connect.
Additional career resources
Center for American Women and Politics - Rutgers Eagleton Institute of Politics
Resources for women seeking leadership and campaign training.
Feminist Majority Foundation Job Board
This job board provides feminists with a space to find jobs that progress the status of women or encompass their passion for social justice. Companies hosted on the board include Corporate Accountability International, the American Civil Liberties Union and the Center for Health and Gender Equity.
Fire Science's Guide to Public Service
A digital guide to public service careers that helps prospective employees explore the different types of career paths available, learn about employment opportunities, internships, and volunteer work, get insight from public service experts and find a list of additional resources for navigating the public service sector.
Idealist
A database of volunteer, internship and employment opportunities for idealists who want to put their education into action.
internships.com
A complete listing of different internship positions located throughout the U.S.
National Women's Studies Association (NWSA) Job Bank
Higher education and nonprofit job listings hosted by the NWSA.
VolunteerMatch.org
A database of multiple nonprofits in need of volunteers. Visitors can search by location or cause.
What Can I Do With a Degree in Women, Gender, and Sexuality Studies? - Portland State University
A comprehensive guide constructed by Portland State University of different businesses, organizations and institutions that share an interest in recruiting students majoring in women's studies for internship and employment opportunities.
Women in Higher Education
A complete digital database of careers for women seeking employment in higher education executive, leadership, administrative and teaching roles.
Women's Job List
A job database site that promotes employment opportunities within the private and public sectors. Employers on this site include the Transportation Security Administration, the University of Iowa and IBM.
Page last updated 5:04 PM, June 6, 2023