Student Organizations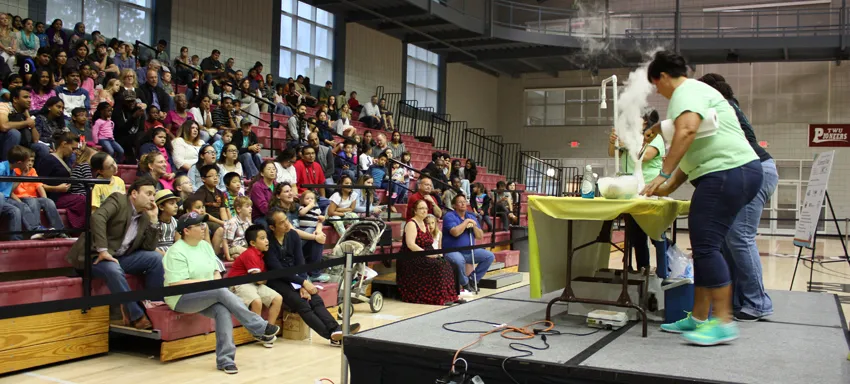 The KEM Club puts on a chemistry magic show for participants at TWU's annual science fair.
KEM Club
Kappa Epsilon Mu
KEM club is our primary divisional student organization, and also the local student section of the American Chemical Society. KEM Club members are actively involved in promoting chemistry in the community through chemical "magic shows." KEM Club members travel to area elementary schools with a traveling "magic show," encouraging young students' interests in science and higher education. Members also perform during the annual TWU Science Fair and for groups of visiting elementary and junior high school students.
2021-2022 KEM Club Officers
For more information about KEM Club membership, or to book the club for your next event, please contact:
---
TWU Curatio Club
The TWU Curatio Club is open to pre-med, pre-dental and pre-pharmacy students, as well students with an interest in pre-health fields. The club hosts regular events including group socials, volunteer opportunities, school visits and pre-health conferences.
Visit the TWU Curatio Club website to learn more about membership and upcoming activities.
Page last updated 5:23 PM, December 6, 2021