Pre-Health Resources
Coming Soon
Virtual Pre-Health Fairs
This summer, you can meet admissions representatives, get application tips, and learn about your future career from the comfort of your living room. Whether you are pre-medical, pre-dental, or pre-PA, there is a fair for you!
Upcoming Virtual Events
4/22/21
Texas Woman's University undergraduate biology students Elizabeth Gaytan and Gratzelly Marquez were recently named Joint Admission Medical Program (JAMP) scholars. The program guarantees Gaytan and Marquez admission to one of the state's eleven medical schools. They also will receive financial and academic support during their studies along with access to resources and mentorship that will allow them to excel in their chosen discipline.
The Road to Professional School
Admission to the health professions can be a rigorous and complex process. The College of Arts and Sciences is here to assist you in navigating your path to professional school with the following helpful tips and resources. For additional information or to schedule an advising appointment, email prehealth@twu.edu.
The Competition
Admission to professional programs is highly competitive. Many factors are taken into account, including college GPA, test scores (MCAT, DAT, etc.) and clinical experience. Acceptance rate statistics for medical and dental schools based on GPA and MCAT/DAT scores can be found below. Other professional programs hold similar outcomes.
Applicant Statistics
GPA Distribution of TMDSAS Matriculants
MCAT Distribution of TMDSAS Matriculants
Data drawn from the Texas Medical and Dental Schools Application Service website at tmdsas.com.
Steps for Success
The following are just a few of the actions you can take to strengthen your prospects:
Maintain a strong GPA of 3.7 or above.
Take advantage of opportunities that offer hands-on patient care.
Gain job shadowing experience that pertains to your desired field.
Be active in community service organizations that allow you to interact with diverse communities.
For medical and dental school applicants, participate in research.
Seek out leadership roles in your extra-curricular activities.
Take full length, timed practice tests at least four months ahead of the actual admission test date. Plan to take the test twice in order to achieve the best score possible.
Compose a thoughtful and persuasive personal statement. Request that an advisor or faculty member review the statement and offer feedback.
Texas Medical Schools
Common Pre-Requisites
While it's important to research and find out exactly what your specific school is looking for, many schools have a common set of courses that are required for entry. Despite what you may have been told, a science degree is not required for entry into many medical schools. In fact, choosing a major that will allow you to excel and maintain a great GPA is what is commonly recommended.

To be considered for admission to medical school, a total of 90 semester hours of undergraduate work in a fully-accredited college in the United States must be completed prior to enrollment. It is your responsibility to check each medical school's website to ensure that your coursework will fulfill the required pre-requisites. Science courses for non-science majors are not applicable to departmental/major requirements. View the TMDSAS prescribed course listing for Texas Woman's University>>
Consult Your Advisors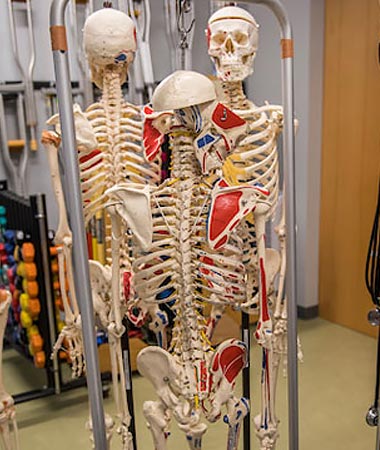 Academic Advisors
Your academic advisor is an essential partner in your success as an undergraduate. Your academic advisor will help you create a degree plan that fits your needs and your career goals. You should consult your academic advisor regularly to make sure you are on the right track to complete your degree on time.
Find your advisor's contact information>>
Faculty Pre-Health Advisors
A pre-health advisor helps you plan for success when you are applying to professional school. You should attend a group advising session at least once per year during your first three years at TWU to make sure you are on track. The year before you plan to apply, you should schedule an individual appointment with your pre-health advisor to begin preparing your application.
Ann Davis, Ph.D.
Biology
Email: adavis21@twu.edu
Richard Sheardy, Ph.D.
Chemistry and Biochemistry
Email: rsheardy@twu.edu
Student Organizations
KEM club is TWU's chemistry student organization and the local student section of the American Chemical Society. KEM Club members are actively involved in promoting chemistry in the community through chemical "magic shows," which encourage young students' interests in science and higher education.
The Pioneer Pre-PA Club is a student organization for undergraduates who are planning to pursue a career as a physician assistant.
AMWA is a student organization that supports female pre-medical students. We are a welcoming community of like-minded students providing admissions advice, mentoring, tutoring and community service opportunities. TWU is home to the undergraduate branch of AMWA, offering membership that will serve you throughout the rest of your medical career.
Curatio Club is a student-led organization that assists students with preparation for pre-health programs.
The Dental Club offers students resources and opportunities while educating them on the hurdles they must pass to get into dental school. The club also brings dental professionals to campus who provide helpful insights to students pursuing careers in dentistry.
SACNAS is a student organization that promotes the involvement of under-represented minorities in STEM careers, including the health professions.
The vision of Women in Healthcare Organization is to encourage, empower, and inspire women to maximize their potential in every field in healthcare. WHC will promote forums to develop professionalism, service projects that benefit the community while instilling leadership, awareness, and fostering valuable alliances. We are the Empowered Woman's Movement!
Medical and Dental School Application Services
Obtaining a Committee Packet for the Letters Section of Your Application
For Current Applicants: Entry Year 2022
Schedule an appointment with Mehgann Mallory to start a Pre-Health file.
You will need to submit the following:
Unofficial TWU transcript
A minimum of 3 recommendations. Please contact one of our pre-health advisors for assistance in selecting your recommenders. Recommendations must be submitted on the TWU Pre-Medical/Pre-Dental Evaluation Form. The TWU evaluation forms must be signed by the student.*
A complete list of schools you will be applying to
Curriculum Vitae
A brief autobiographical sketch which includes information about your background, your activities, significant people and events which have influenced your interest in a health career, unique life experiences, and your motivational characteristics.
*We will provide you with our Health Professions Evaluation Form to submit to your evaluators. You will need to fill out your personal information and sign the form before you provide it to your evaluators. They will fill out the recommender section of the form and attach their LOR on letterhead. Completed recommendations can be emailed to prehealth@twu.edu. Alternately, on-campus evaluators may send their evaluation form and LOR to Mehgann Mallory in the Biology Department through intercampus mail. Off-campus evaluators may mail the evaluation form and LOR to the P.O. Box listed on the form.
The AAMC provides an excellent set of guidelines for letter writers. We recommend that you provide your evaluators with a copy of these guidelines to assist them in writing you a strong recommendation.
Your committee packet can be uploaded to multiple application services. For example, if you are applying to UT Southwestern and Yale University School of Medicine, you will use TMDSAS and AMCAS and the packet may be used for both.
What is JAMP?
The Joint Admission Medical Program (JAMP) is a special program created by the Texas Legislature to support and encourage highly qualified, economically disadvantaged students pursuing a medical education. Visit our JAMP page to learn more>>
Page last updated 5:40 PM, June 24, 2021