Meet The Team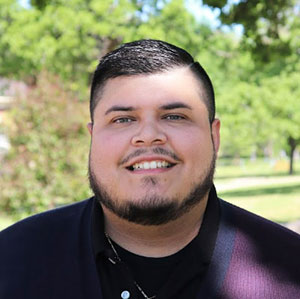 Juan E. Armijo
Director for Internships & Experiential Learning
Pioneer Center for Student Excellence
jarmijo@twu.edu
Hometown: Dallas, Texas
Education: Bachelor of Business Administration in Management, Texas Woman's University; Master of Education in Higher Education Administration, University of North Texas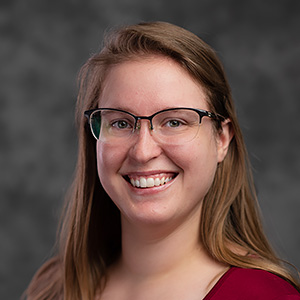 Kayla Holloway
Assistant Director for Internships & Experiential Learning
Pioneer Center for Student Excellence
kholloway4@twu.edu
Hometown: Abilene, Texas
Education: Bachelor of Science in Interdisciplinary Studies, Texas State University; Master of Arts in Interdisciplinary Studies, Texas Tech University
Office location
Pioneer Center for Student Excellence, 2nd floor Blagg-Huey Library, Suite 220
Schedule an appointment
Schedule an appointment with the Internships & Experiential Learning Office to discuss
internships,
fellowships,
job shadowing opportunities,
academic research programs,
service-learning projects,
and other experiential programs and experiences.
Appointments can be scheduled in-person or via Zoom.
Types of appointments
Experiential opportunities
Interested in applying for additional experiential opportunities, such as fellowships, volunteer experiences, or academic research opportunities, or finding job shadowing programs? Schedule an appointment to discuss more of these opportunities and how to get started.
Internship search & advising
Looking for an internship experience or want advice on how to get started? Schedule an appointment to learn more about how to begin the search process.
Reviewing & submitting applications
Are you ready to finalize your application materials? Meet with a staff member to review and submit your application for an internship, fellowship, research program, or other experiential program applications.
Service-learning projects
Are you a first or second year student looking to gain experience? Meet with a staff member to learn about service-learning projects, how to create your own service-learning experience, drafting emails to reach out to community partners, developing learning outcomes for your project, and applying this experience to your resume.
To schedule an appointment:
Log in to Handshake
On the top right corner, select Career Center
Select the first box, Appointments
Click on Schedule a New Appointment
Review the list and select Internships & Experiential Learning
Choose from the following options: Experiential Opportunities, Internship Search & Advising, Reviewing & Submitting Applications, or Service-Learning Projects
Then look for available appointment times and days and schedule it
Page last updated 4:16 PM, January 27, 2023