June 2021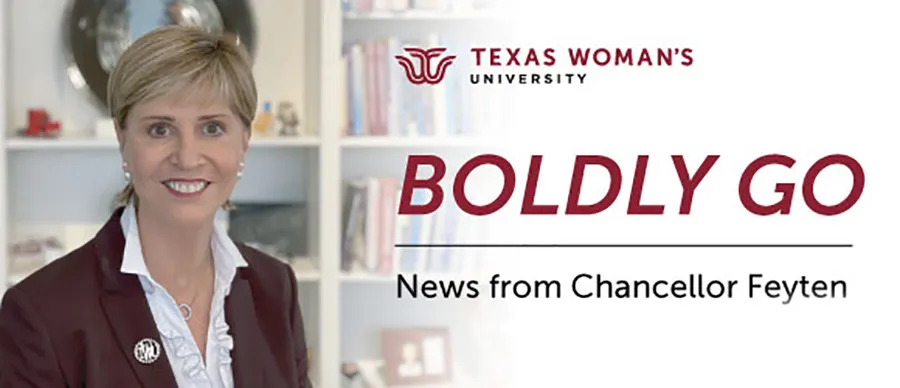 A New Day Dawning...
Dear Friends:
As everything begins to open up following our long period in COVID-19 isolation, I hope your summer is brimming with opportunities to celebrate with family and friends.
Our summer is off to an invigorating start, from summer camps and planning to welcome back our faculty, staff and students, to our alumni continuing to make news. Here are just a few highlights.
---
Faculty member creates app to help teachers create video modeling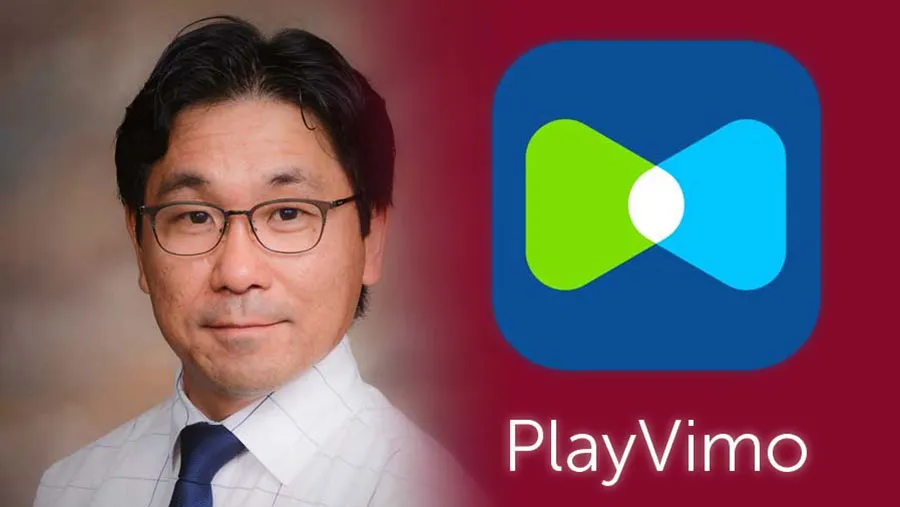 We all learn from video these days to solve problems and fix things, so I am pleased to share that Dr. Minkowan Goo, an associate professor in our teacher education department, has created a helpful new app designed particularly for special education teachers who wish to help students learn important social and life skills.
His new app for iPhones and iPads, called PlayVimo, is also a good resource for anyone who wants to use video to teach others.
---
Nutrition gains national attention for resistant starch, cardiometabolic research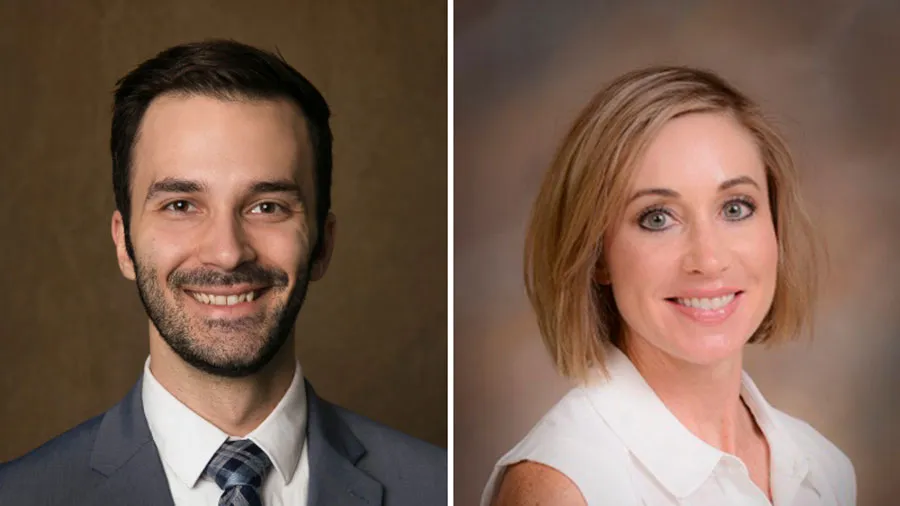 From left, Drs. Derek Miketinas and Mindy Patterson
Only 12 research abstracts were selected for featured research from among 1,900 abstracts submitted earlier this month to the American Society for Nutrition conference, Nutrition Live Online 2021—and one of those abstracts was presented by our Houston campus assistant professor, Derek Miketinas, PhD.
Dr. Miketinas is collaborating with our associate professor Mindy Patterson, PhD, on new research that assesses Americans' intake of resistant starch, a type of dietary fiber, using new National Health and Nutrition Examination Survey datasets.
Their goal is to examine the relationship between resistant starch intake and cardiometabolic outcomes in adults with diabetes and prediabetes, and to examine new research that has become available since the last publication on this topic in 2010.
The findings from the study add to the compelling evidence that dietary fiber is under-consumed in U.S. adults, especially in those who could benefit the most from a diet with adequate fiber content. According to its findings, only 5% of men and 9% of women are getting the recommended daily amount of dietary fiber. Insufficient fiber intake is associated with a higher risk of heart disease and diabetes, two of America's most common diseases.
---
Institute awards first-ever woman veteran entrepreneur grants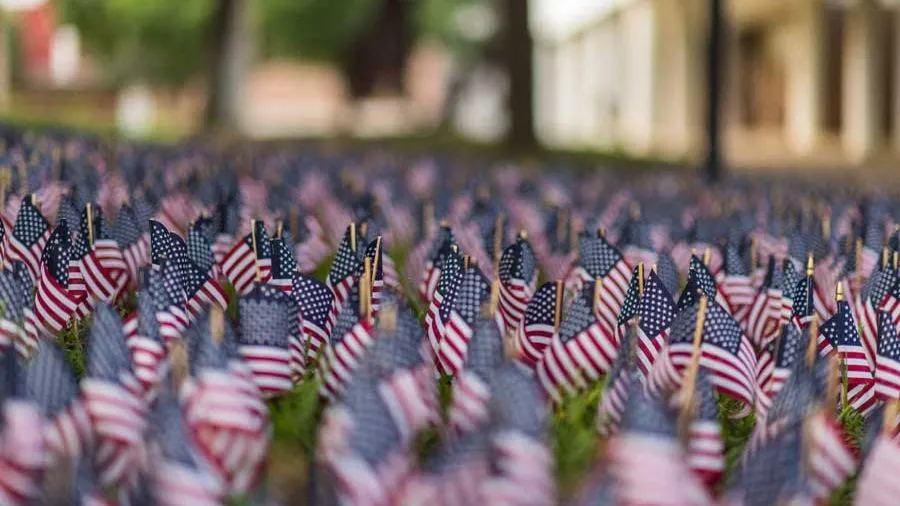 As part of its ongoing efforts to boost women-owned businesses in Texas, a center at the Jane Nelson Institute for Women's Leadership has selected 27 female veterans in Texas to receive awards valued between $5,000 and $10,000 through its inaugural Veteran Woman Entrepreneur Grant program.
Supporting veterans has long been a key mission for Texas Woman's University, so the creation of this grant program for women veterans by the Center for Women Entrepreneurs was a natural step for us. And it was particularly meaningful to announce these new awards this month, when the nation observed Women Veterans Day June 12.
The grant program was developed and administered by center staff members Tracy Irby, Justina Shaw and Donalisa Stinyard, a veteran.
Mary Anne Alhadeff, who leads the Institute, reports that of the 76 applications received, the 27 grant winners were particularly innovative—and ranged from a woman who makes jewelry from combat boots in Grand Prairie and a farmer from Yancy to a cyber security businesswoman in Haltom City to a photographer in Rosharon.
While this is the center's first time to award grants specifically for female veteran business owners, it has provided more than $1.2 million in grants over the past four years to female entrepreneurs. The grantees also receive a business training course and individualized business advisement from the center's staff.
---
TWU sponsors free political campaign workshops for women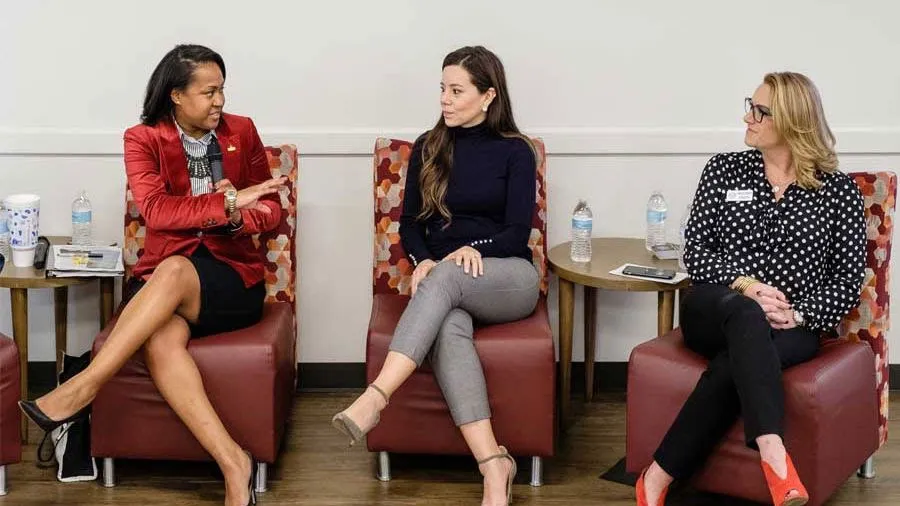 From left, Tarrant County Commissioner Devan Allen, Farmers Branch City Councilwoman Cristal Retana, District 64 Director Suzann Woodard spoke at a previous TWU workshop.
In other news from the Institute, the Center for Women in Politics & Public Policy is offering free online workshops in July to provide practical advice about topics critical to preparing and running an election campaign.
The EmBOLDenHER workshop series, being held 1-5 p.m. on July 17 and 31, will feature professional campaign consultants and women who have run and served in political office. It is being held online, opening up the workshop to women across the state of Texas.
Even though the number of women running for office and winning has increased, we realize that women frequently wait longer to commit to run for office. We hope that offering workshops such as EmBOLDenHER will help them feel ready to run.
According to the Lone Star Parity Project, when women run for office, they win at high rates. In the 2020 election season, 1,091 women ran for office and 52% won their elections.
As Institute Chief Officer Mary Anne Alhadeff noted, "Even with these successes, however, there are areas where women make up only a third of the elected officials, such as those in county government offices, our goal is to change that as we know a diversity of opinions in public office makes a difference."
Preregistration is required for the virtual workshops, which will be held via Zoom. Participants can sign up for one afternoon or both.
---
Alumni may qualify for $1,000 graduate education scholarship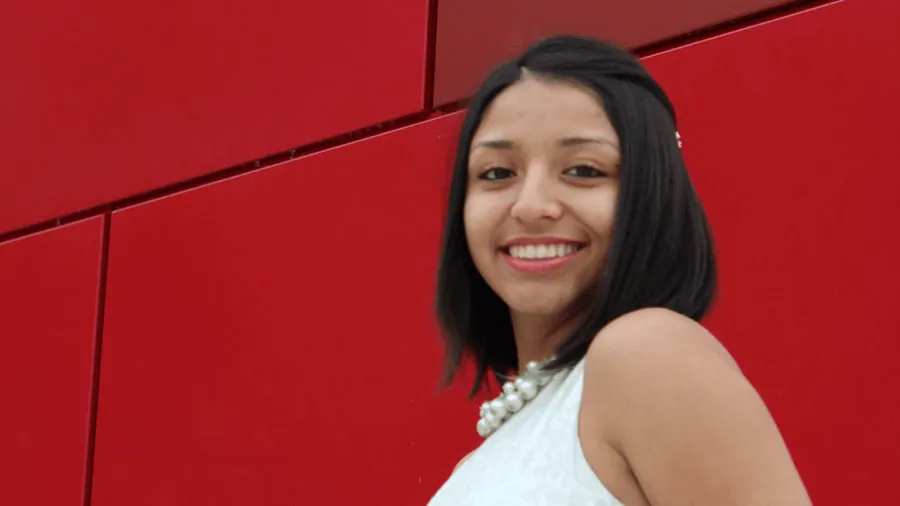 During these uncertain times, the world is relying on our TWU Pioneers across all disciplines to lead, push us forward and creatively solve problems. And we believe in our graduates' ability to take on these roles!
A special message for our alumni: whether you want to change your career path or expand your skills, now is a great time to further your education with another degree from your alma mater. We've made it easier for you with our Alumni Graduate Education Scholarship.
One of our alumni, Jessica Hernandez (BS '13), above, is taking advantage of this scholarship to pursue her master's degree and prepare for medical school.
Apply Now to start your advanced degree this fall. Be sure to submit your graduate school application in addition to the interest form. The application deadline is July 1, 2021.
---
TWU Regent McDavid, husband launch $100K scholarship program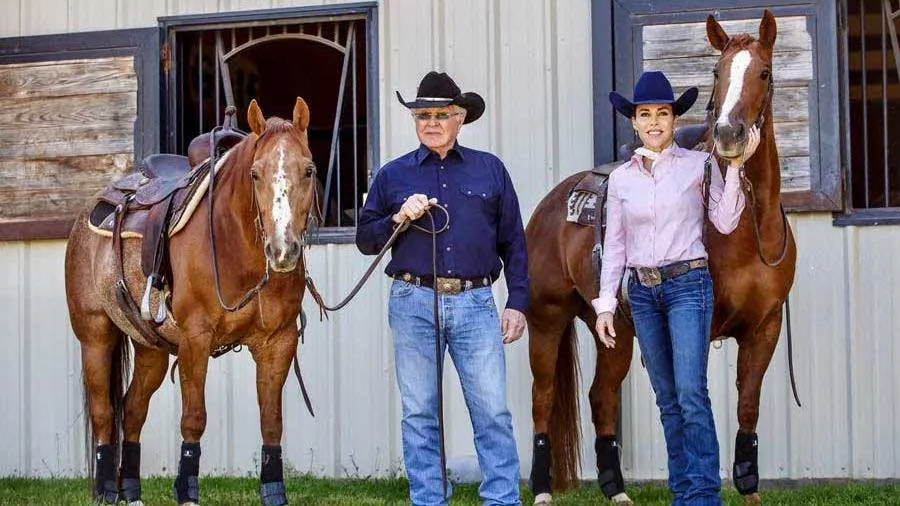 David McDavid and TWU Regent Stacie Dieb McDavid
And thanks to a $100,000 gift, five recent Denton High School graduates will receive scholarships to cover their tuition and fees at Texas Woman's for four full years!
The gift, given by our University System Regent Vice Chair Stacie Dieb McDavid (BS '80) and her husband, David McDavid, establishes the Dieb-McDavid Scholarship Program at TWU. It will enable the awarding of scholarships to Class of 2021 Denton High School graduates who demonstrate a commitment to women's leadership and plan to enroll at TWU this fall.
Regent McDavid is an alumna of both TWU and Denton High School.
---
Doctoral students selected for prestigious Schweitzer Fellowship program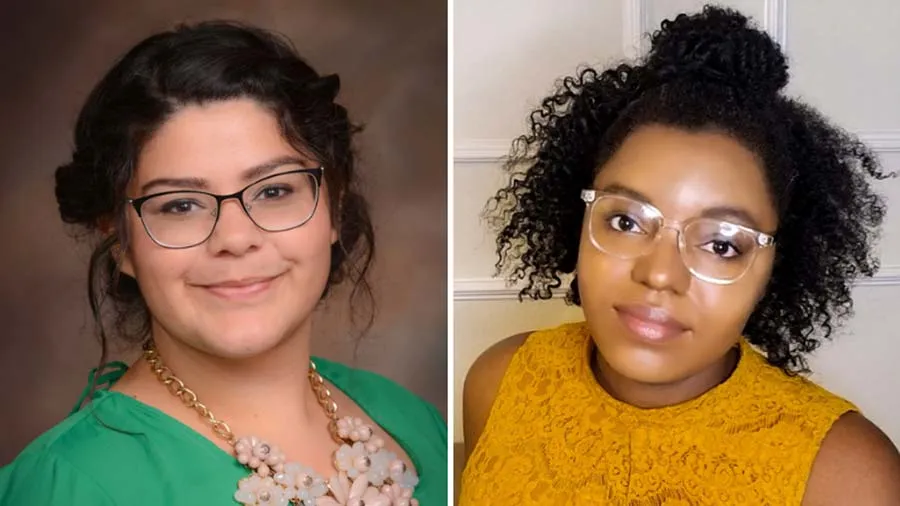 From left, Paloma Silva and Tamara Starling
Two of our doctoral candidates will spend the next year creating programs serving and advocating for members of minority communities through the prestigious Dallas-Fort Worth Albert Schweitzer Fellowship program.
Paloma Silva ('23) and Tamara Starling ('23), who are pursuing PhDs in school psychology, are among 13 students across North Texas selected for Schweitzer Fellowships, a program in which graduate and medical students create innovative programs fulfilling unmet health and wellbeing needs within Dallas-Fort Worth communities.
Since TWU joined the DFW chapter of the Schweitzer Fellowship program in 2015, one graduate student has participated in the Schweitzer Fellowship annually.
The 13 Dallas-Fort Worth fellows will join approximately 250 other 2021-22 Albert Schweitzer fellows working through a network of 14 other chapters around the United States. Upon completion of their fellowship, the 2021-22 Dallas-Fort Worth Albert Schweitzer fellows will become Schweitzer fellows for life and join a vibrant network of more than 3,400 Schweitzer alumni who are skilled in, and committed to, addressing the health needs of underserved people throughout their careers.
---
Sociology alumnus' Latino comic book series featured in Dallas Innovates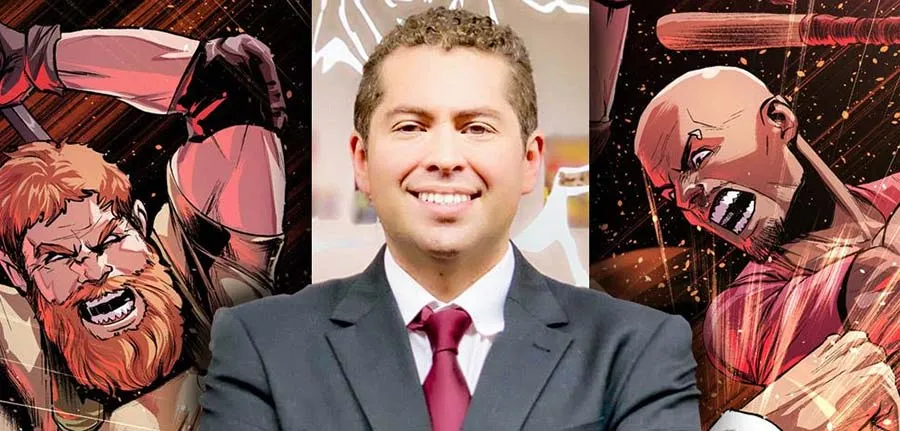 Hector Rodriguez, creator of El Peso Hero and CoFounder of Texas Latino Comic Con. Photo courtesy of Dallas Innovates.
I was thrilled to read recently in Dallas Innovates about our alumnus Hector Rodriguez (BS '06), a 5th grade bilingual ed teacher at McKinney ISD, who created the Latino comic book "El Peso Hero."
In this article, Hector said, "There hasn't been a superhero like El Peso Hero…A hero that transcends cultures and borders for Texas and Mexico…The El Peso Hero series has meant a lot to our Latino community, especially our youth. They see themselves in the hero, Ignacio Rivera, El Peso Hero. They have connected to the border stories and felt pride in the representation."
Hector, according to Dallas Innovates, "wears a lot of hats. He's also the co-founder of Texas Latino Comic Con, a publisher and CEO, and development director of a lucha libre multimedia company. Coming soon: the movie."
---
Alumnus named CEO of Baptist Health in Northeast Florida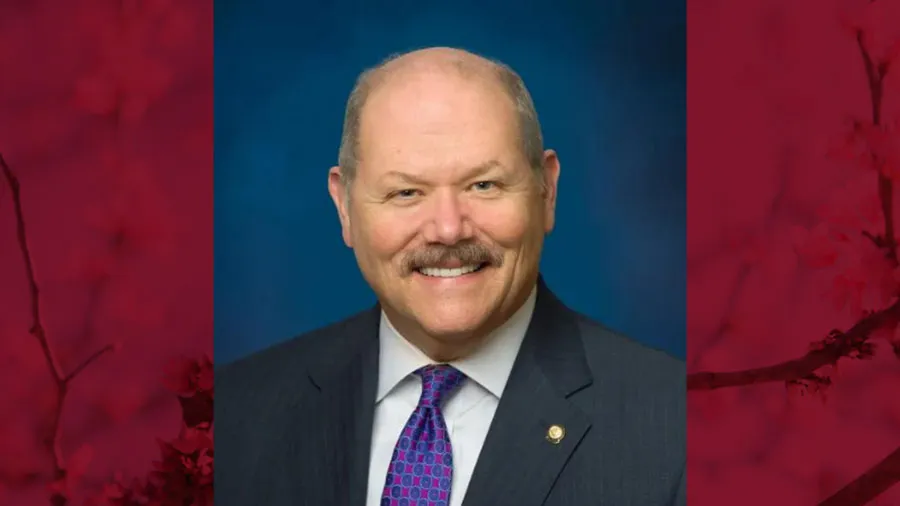 Photo courtesy of Baptist Health
We continue to be proud of the growing number of health care leaders who graduate from TWU! After 10 years of leading Baptist Medical Center Jacksonville, Dr. Michael A. Mayo (MS '88) has just been promoted to CEO of Baptist Health in Northeast Florida.
In the news release announcing his promotion, Board Chair Richard Sisisky said, "We commend Michael for the thoughtful, decisive, and effective manner in which he has led Baptist Health as interim CEO. We unanimously chose to forgo our search process because we realized the right leader was already with us."
Michael visited our Dallas campus in 2018 as the keynote speaker for North Texas Association of Healthcare Executives award ceremony that was facilitated by one of his TWU faculty mentors and our nursing alumna, Pat Driscoll (MSN '72) and JD (SMU).
Dr. Mayo joined Baptist Health in June 2011, coming to the hospital after serving as CEO of Orange Park Medical Center and Frankfort Regional Medical Center — both HCA Healthcare operations — as well as chief operating officer of Memorial Hospital Jacksonville and president of Methodist Dallas Medical Center, the flagship facility of the Methodist Health System.
---
You are invited: 2021 Visiting Literacy Research Scholar Symposium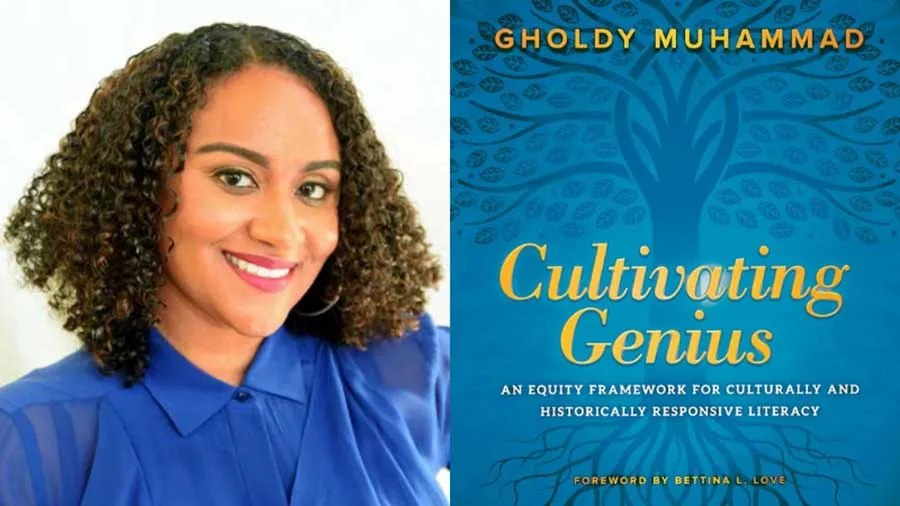 I would like to invite you to a special literacy research scholar symposium from 10-11:30 a.m. on June 25 that will feature Dr. Gholnecsar (Gholdy) Muhammad, an associate professor of language and literacy at Georgia State University. Her scholarship has appeared in leading educational journals and books, and she is the author of the best-selling book, Cultivating Genius: An Equity Model for Culturally and Historically Responsive Literacy.
Please contact lbynum@twu.edu if you have questions and register for this free symposium to receive a Zoom link invitation.
This symposium was created through an endowment from Jean Craven Davis and Anne and Danny Simpson. The Davis and Simpson families have a rich history with our university; Jean Davis completed her master's degree in nutrition in 1978, and Dr. Anne M. Simpson served on the faculty in the Department of Reading from 2002-2019 and was awarded the prestigious Cornaro Award in 2015.
Dr. Simpson is currently the president of the Board of Trustees of the Northwest ISD, and she and her husband Danny actively work to support literacy at the community, state and national levels.
---
TWU's drive-through commencement receives international attention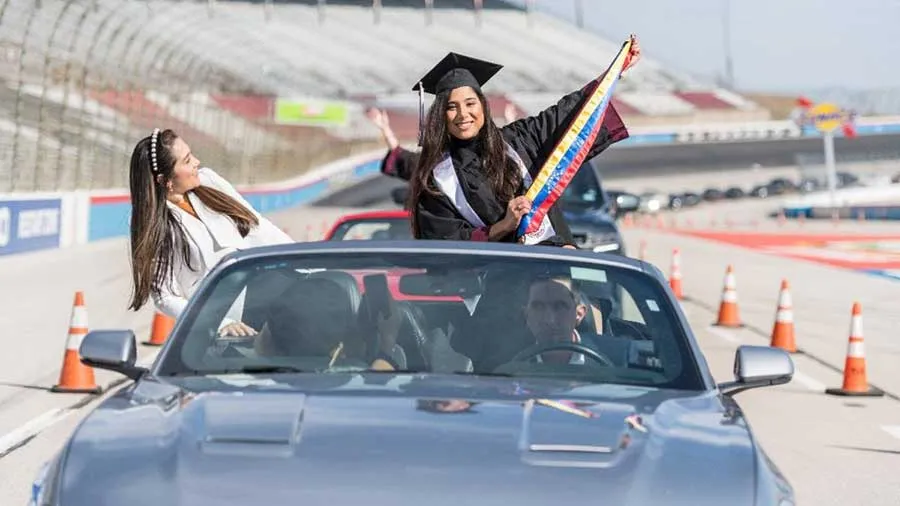 December and May graduates, and their families, enjoyed "crossing the finish line" in lieu of walking across the stage for commencement.
In closing, I'm proud to share that the Council for Advancement and Support of Education this month gave TWU a gold Circle of Excellence Award for our commencement activities at the Texas Motor Speedway. TWU's holiday video greeting that I shared with you in December also was recognized with a silver Circle of Excellence Award. More than 2,900 entries from colleges, universities, independent schools and their affiliated nonprofits from 20 countries were judged for these awards.
---
With this issue of Boldly Go, I look forward to reconnecting with you in August as the academic year begins.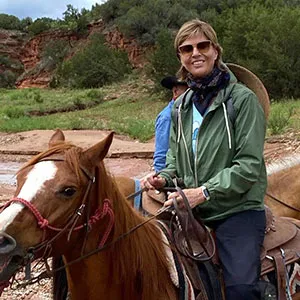 Thanks for your interest in Texas Woman's. As always, email me with your comments or questions. I am delighted that you have spent a few minutes with me today.
Warm Regards,

Follow Carine M. Feyten, Ph.D.
---
Texas Woman's is the nation's largest university primarily for women.
‌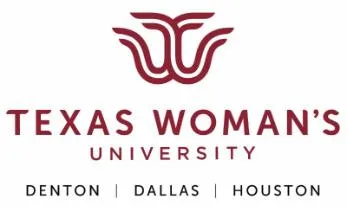 Page last updated 4:02 PM, November 21, 2023