February 2021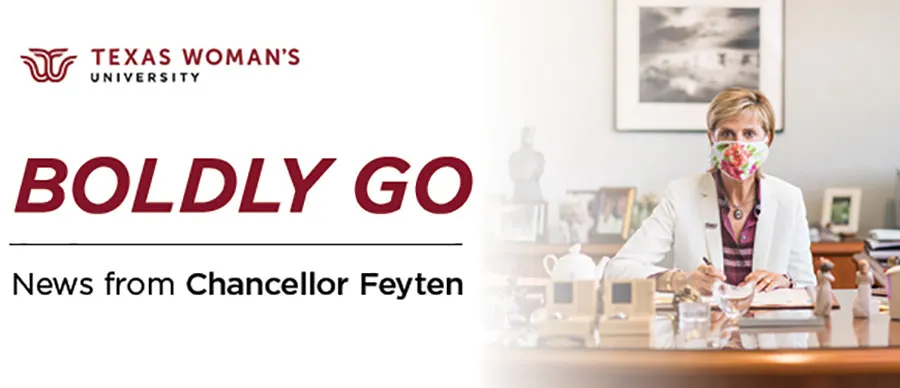 Celebrating Black History Month
Dear Friends:
I begin with hopes that you and your families are recovering from last week's snow and ice, and the many challenges it posed for us on top of the pandemic's one-year grip. Despite the week's many woes, our university photographer, Michael Modecki, captured the beauty within the wintry fury on our Denton campus.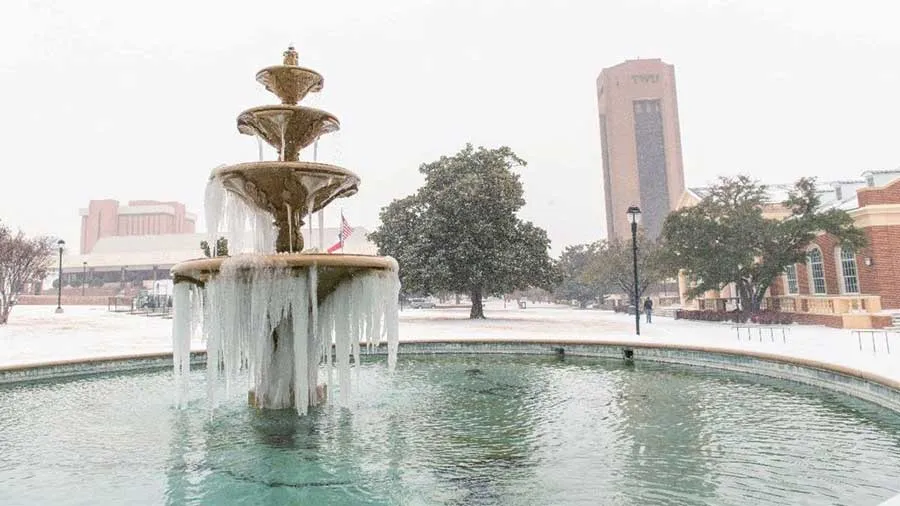 I extend our collective thanks to all who helped our students and our community neighbors get through this month's weather and infrastructure issues.
Before last week's storm, our faculty, students and staff had launched a busy spring semester, including a robust celebration of Black History Month.
---
Dance Department introduces screendance medium to Denton Black Film Festival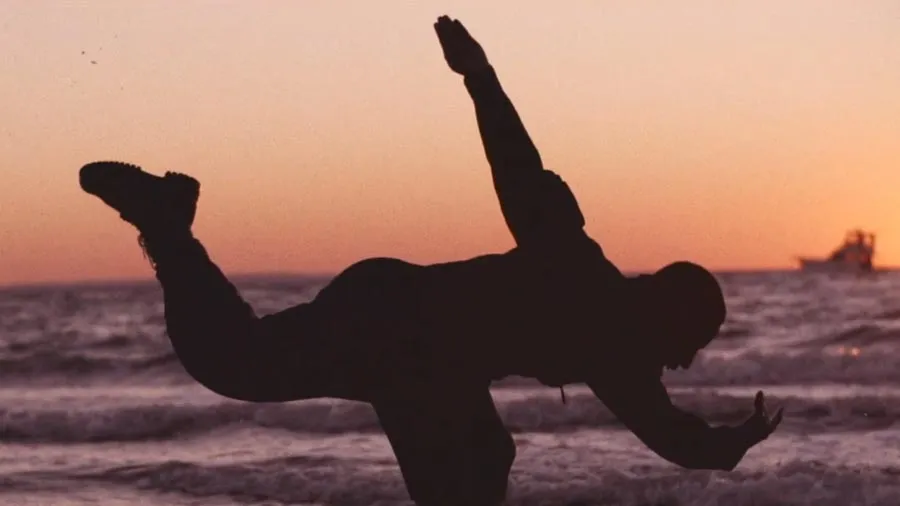 "JONAH," a screendance directed by Andrew Michael Ellis, juxtaposes the story of a former enslaved person with a dance vignette of an urban man in extremis.
In late January, Denton hosted one of the only annual black film festivals in the U.S. This year, Mary Williford-Shade, who chairs our dance department, suggested incorporating screendance into the festival. The creative producers of this festival, Harry and Linda Eaddy, agreed with her suggestion to broaden the screenings of films about Black lives and experiences to include this emerging film medium.
Mary and her university dance colleagues, Jordan Fuchs and Elisa De La Rosa (BA '06), joined a faculty member from Colorado University - Boulder to curate nine short interviews and screendances from around the country and even Belgium.
---
Alumna feted nationally for her civil rights leadership in Little Rock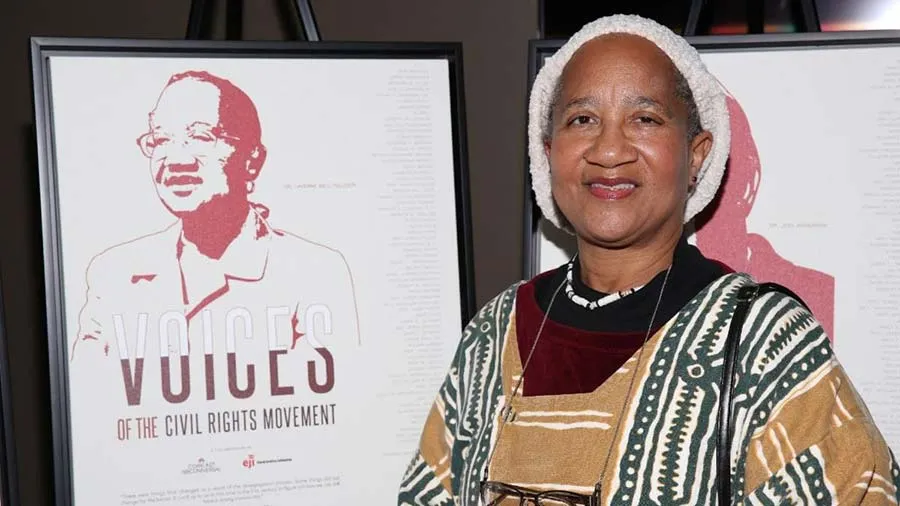 Photo courtesy of Voices of the Civil Rights Movement.
We are honored that our family therapy alumna LaVerne Bell-Tolliver (PhD '04) is featured in Comcast's Voices of the Civil Rights Movement, a free multimedia platform that honors the legacy and impact of America's civil rights champions through more than 17 hours of historical narratives and personal, firsthand accounts.
Following in the footsteps of the Little Rock Nine, Dr. Bell-Tolliver integrated her local junior high school in Little Rock — and remained the only enrolled Black student for two years. Dr. Bell-Tolliver's story is one of resilience, bravery and history-making leadership on her pathway to desegregating America's classrooms.
---
Student regent curates special celebration of Black history and Black women
I'm grateful that Dawna-Diamond Tyson, our student regent, also organized her own curated celebration of Black history and Black women.
She asked me to participate in her project, and I videotaped my thoughts on one of our many alumni who particularly inspires me: Dianne Randolph (BS '69, MS '71). One of TWU's first Black women graduates whom I met soon after moving here, Dianne graduated with a double major in music education and voice.
Dianne used her education to help hone her natural talents, build leadership skills, and buoy her courage. She had a rich career of vocal performance around the world, residing for a time in New York City.
And now, what I find most inspiring about her story is that in retirement she returned to Texas Woman's to give back to her alma mater and to inspire a new generation of Black Texas Woman's students by founding the TWU Black Alumni Association.
---
Doctoral student awarded Black journalists' community service award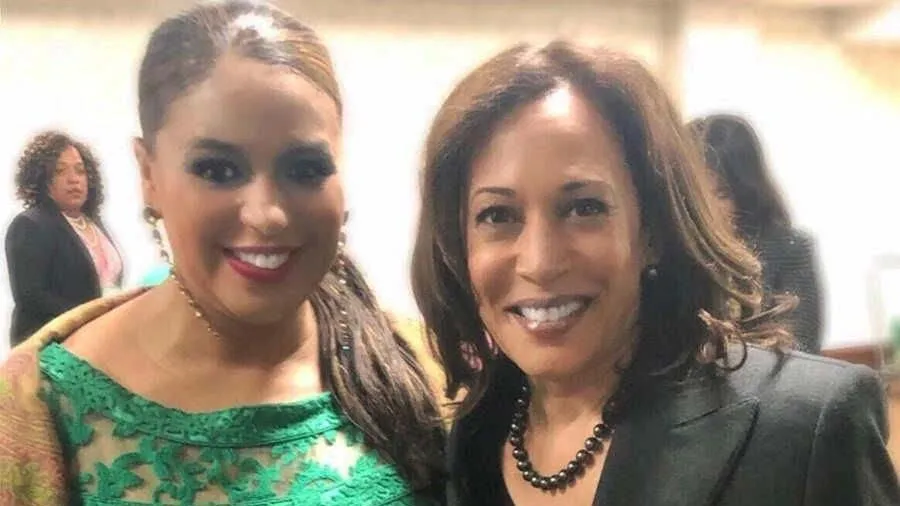 Chelle Luper Wilson, left, recently covered the inauguration of U.S. Vice President Kamala Harris, whom she met on the 2020 campaign trail. Photo courtesy of Chelle.
We are celebrating the recent National Association of Black Journalists' (NABJ) Angelo B. Henderson Community Service Award to our doctoral student, Chelle Luper Wilson (MA '19). Chelle previously earned a master's degree with a research emphasis in African and African American women from our Department of Multicultural Women's and Gender Studies.
The NABJ honor, named after the late Pulitzer Prize-winning journalist, is given to a journalist who goes above and beyond to make a positive impact in her or his community.
Wilson's column, "Wordz of Wilson," can be found in the Garland Journal, Texas Metro News and I-Messenger Magazine. Her writing explores the relationship between historical and current events at the intersection of race, class and gender.
Chelle currently serves as the international secretary of Alpha Kappa Alpha, the oldest Greek-lettered organization established by and for college-educated African American women—the same sorority to which U.S. Vice President Kamala Harris belongs.
After graduation, she hopes to "develop a broad platform — journalism, television, film and books — to showcase Black women's herstories, empowering others through their fascinating, purposeful, powerful and well-lived lives."
---
Little Chapel wins another award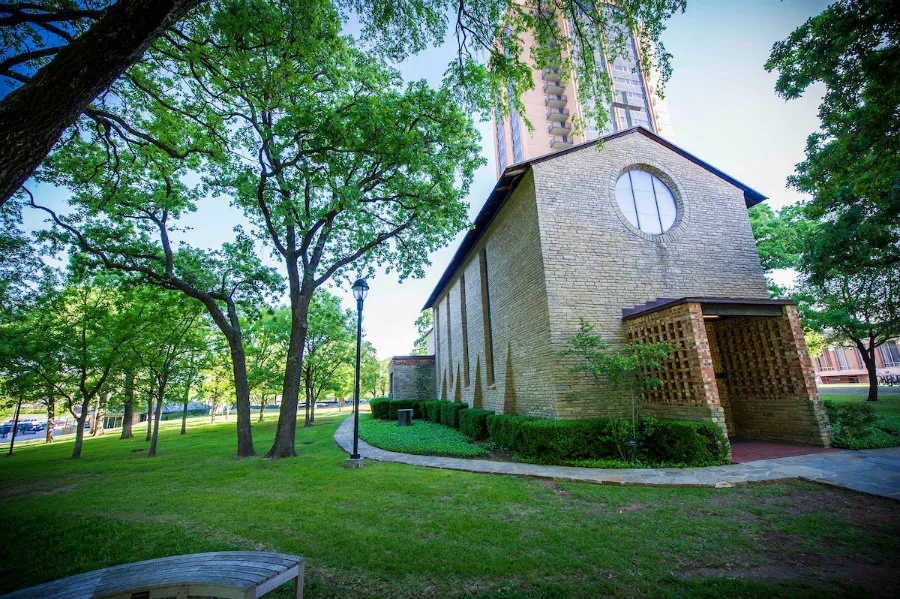 Photo by Michael Modecki.
This month the American Institute of Architects (Dallas) added another award to the growing list of accolades for our Little Chapel-in-the-Woods: its second annual Historic Architecture Award.
This time, the chapel was recognized for its significant impact and influence on architectural, cultural and related aspects of Texas' built environment.
Built in 1939 and designed by renowned Texas architect O'Neil Ford to be a place of reflection for our students, the Little Chapel remains a favorite venue for couples to exchange their wedding vows—even during the pandemic.
In a typical year, our chapel averages between 115 to 120 weddings—dipping to only 74 last year due to the pandemic. Our team assisted more than 50 clients navigate postponements and worked diligently to help everyone feel safe, special and comfortable. The chapel also embraced technology to help wedding parties share their big day with even more family and friends.
We are currently booking weddings and receptions out into 2022.
---
National news magazine recognizes online graduate programs among nation's best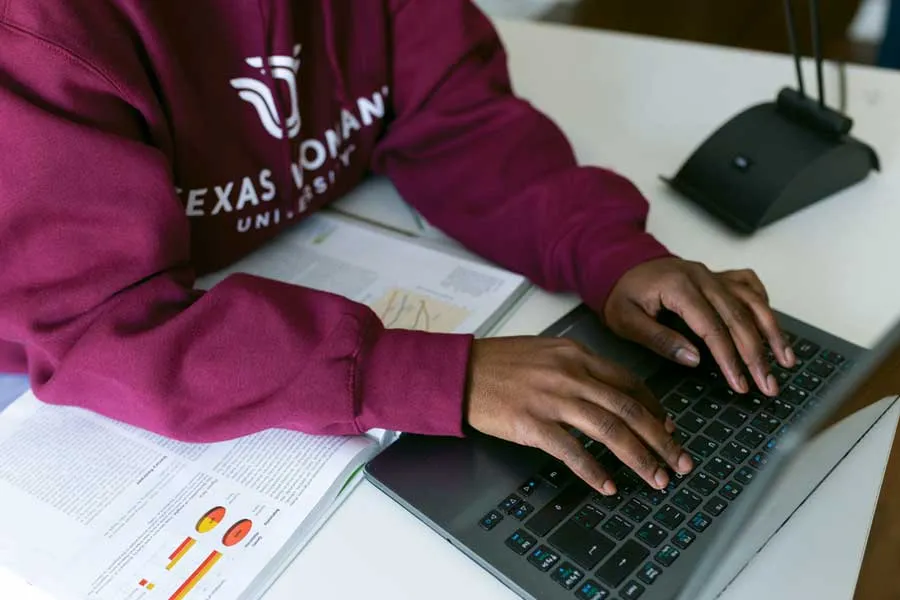 Photo by Michael Modecki.
I'm proud to share that U.S. News & World Report recognized our online graduate nursing and online graduate education at Texas Woman's University as being among the nation's best. The magazine also ranked specific master's programs in nursing education and family nurse practitioner among the country's top 10.
In the annual "Best Online Programs" edition, the rankings included factors such as student engagement, faculty training and credentials, expert opinions, support services and technology, and student excellence.
Our online graduate nursing and online graduate education offerings ranked in the top half of all universities assessed across the country in those categories. TWU's online graduate nursing was ranked 6th among 14 Texas universities while our online graduate education was ranked 11th among 22 Texas institutions.
Additionally, Texas Woman's online master's program in nursing education was ranked No. 2 in the country out of 14 universities that were ranked, and TWU's family nurse practitioner master's program was ranked ninth — and first in Texas — out of 16 universities ranked.
In 2020, U.S. News ranked TWU No. 5 in the country – and No. 1 in Texas – for student diversity, and California education nonprofit Educate to Career recognized TWU as a top university for its ability to provide a quality education during the economic crisis brought on by the coronavirus pandemic.
---
$150K grant will fund portable transcript project to help students' competitiveness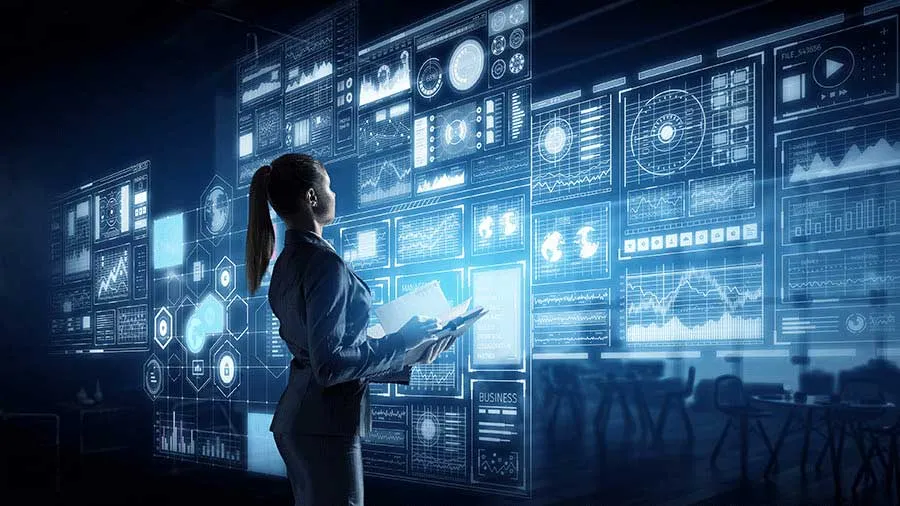 Texas Woman's was one of four winners announced this month by the American Council on Education to receive funding for the first phase of a blockchain technology program that will give students and graduates immediate, secure access on their mobile devices to their college credentials, internship experiences, recommendation letters and other educational records.
This digital transcript will enable students to respond quickly and easily to requests for this information by employers, postsecondary institutions and scholarship programs.
The project, led by Texas Woman's University, is funded by $150,000 from the American Council on Education as part of its Blockchain Innovation Challenge. Other partners in the project are the University of Texas-Arlington, Texas A&M University-Commerce, North Central Texas College, Carrollton-Farmers Branch Independent School District, and GreenLight, the D/FW Metroplex company that provides the technology.
---
NSF awards $100K grant to increase STEM recruitment among indigenous groups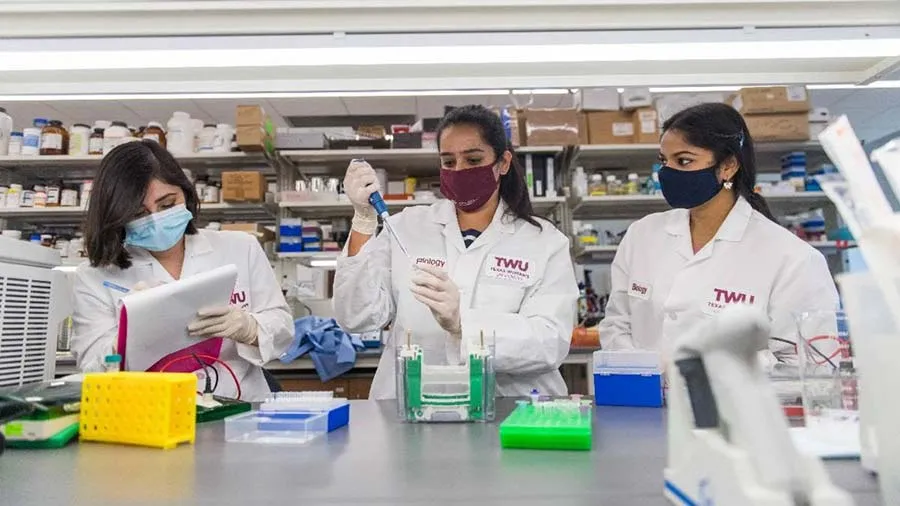 Photo by Michael Modecki.
A team of our researchers has been awarded a planning grant by the National Science Foundation for a project called "Transcending Barriers for Success."
With the funding, the group will develop strategies to assist in recruiting and retaining more Native American, Alaska Native, Native Hawaiian and Native Pacific Islander students in science, technology, engineering and mathematics disciplines.
Recent studies show those students earn fewer STEM degrees than any other minority group. Only 17% of Native American and Indigenous students continue their education after high school, compared to 60 % of the U.S. population, and only 7% go on to complete a bachelor's degree.
Five institutions will collaborate with TWU to anchor this research project. It also will be supported by the University of Hawaii, the Confederated Salish Kootenai Tribes and Alaska Native communities.
"By including diverse perspectives and creating a culturally conscious curriculum, we aim to improve STEM success, particularly for these students," says Nasrin Mirsaleh-Kohan, PhD, our associate professor of physics. "The project provides the planning groundwork and network to ensure ongoing engagement of the NAAN-NHPI community, which will ultimately contribute to a more diverse and prosperous national workforce."
---
TWU awarded grant to help student teachers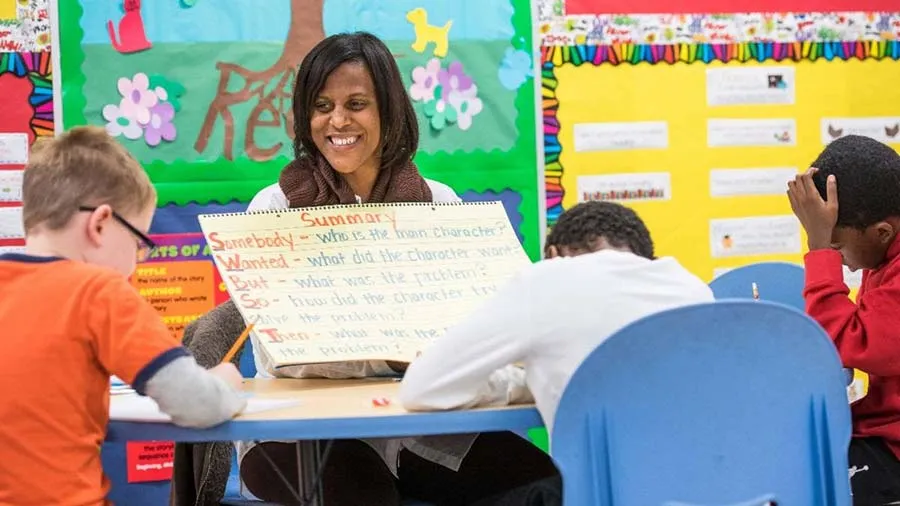 TWU student teacher in a classroom setting. Photo by Michael Modecki, pre-COVID-19 archives.
Among the many challenges of the COVID-19 pandemic is how much tougher it is for student teachers to gain field experience and observation for clinical student teaching.
Fortunately, we are one of 20 universities across the country and among only two in Texas to receive the Video Observation Technology Implementation Grant from the American Association of Colleges for Teacher Education.
This grant comes with up to $25,000 to implement a video feedback platform this spring to help student teachers get the experience they need. The "Edthena" platform allows teachers or student teachers to upload classroom or online teaching videos for timestamped feedback from colleagues, supervisors or professors as part of the teacher training and supervision process.
---
Bejarano awarded $30K grant for Latina political participation research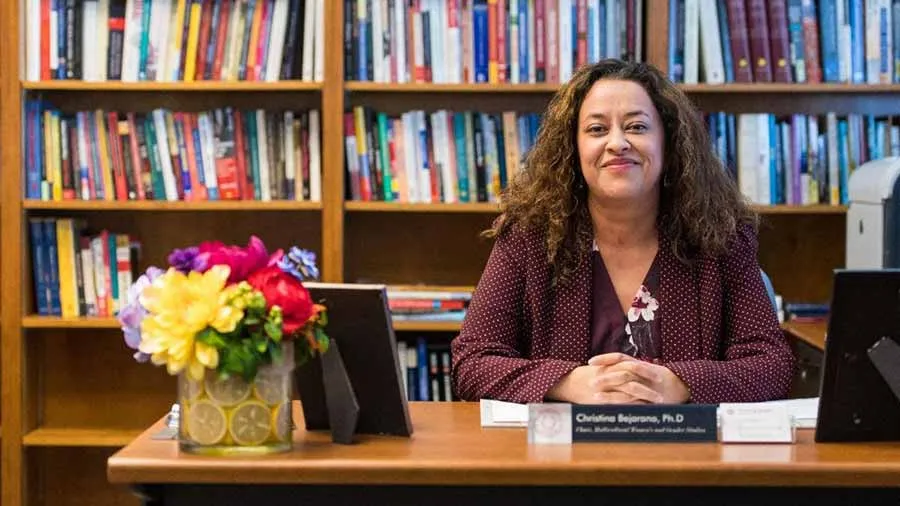 Photo by Michael Modecki.
The Center for American Women and Politics recently awarded a $30,000 grant to facilitate "Mujeres, Movidas y Movimiento: A Comparative Study of Latina Candidate Emergence and Political Mobilization in California and Texas."
The research project, conducted by Christina Bejarano, PhD, professor of political science, along with the professor and chair of ethnic studies at Santa Clara University, was one of nine funded by the center this year to help identify and address challenges and opportunities for women's political participation.
According to this center, a record number of Latinas ran for congressional office in 2018, which was then surpassed in 2020. Dr. Bejarano and her colleague's research will focus on California and Texas, states representing two opposite ends of the political spectrum with divergent histories regarding Latina political participation.
"We will use our findings to identify barriers and provide recommendations for increased Latina representation across the country," Dr. Bejarano said.
---
Alumna endows mentorship, research fund for biology students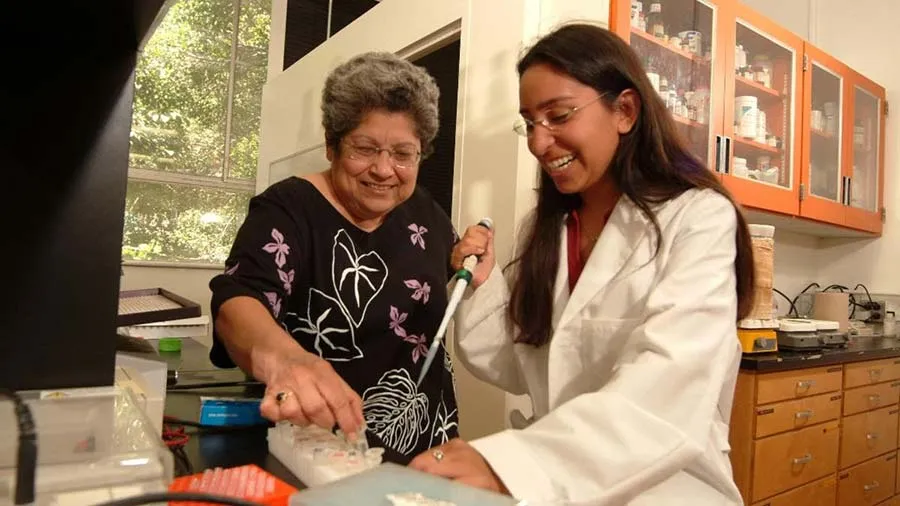 Elma González, left, is pictured with a student. Pre-COVID-19 photo, courtesy of the Society for Advancement of Chicanos/Hispanics & Native Americans in Science.
Elma González, PhD (BS '65) grew up working as a migrant farmer with her family across South Texas. As an undergraduate student at Texas Woman's, she worked on campus part time while double majoring in biology and chemistry, also earning her teaching credentials.
Her need to work part time while studying as a full-time student did not allow additional time for research or extracurricular activities.
Since then, she earned a PhD in cell biology from Rutgers University and in 1974, she was appointed professor of cell and molecular biology at UCLA— the only Mexican-American woman faculty member in the University of California System at that time.
She recently donated a piece of property to the university, and we are proud to use the proceeds from the sale to create the Dr. Elma González Mentorship and Research Excellence Endowment for Biological Sciences to help our biology students.
---
Former basketball athlete represents Greece in FIBA Eurobasket competition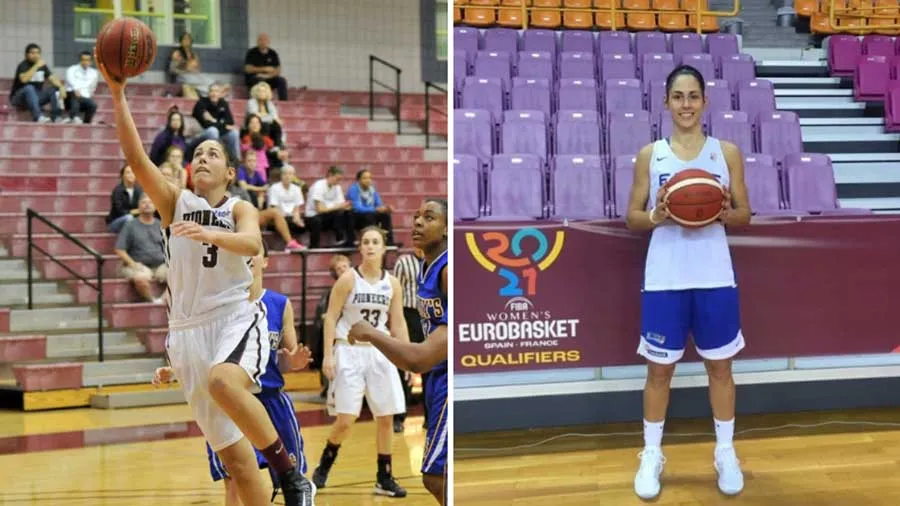 Ria Pateraki (BBA '15), who played basketball for us between 2012 and 2015, was selected late last year to represent Greece in the International Basketball Federation (FIBA) Eurobasket Qualifiers. The team qualified as a runner-up for the 2021 Eurobasket finals in March. She is currently playing professional basketball for Esperides Kallitheas (Division 1, Greek League) and has been with the team since 2018.
---
Alumna named director of Corsicana's Main Street Program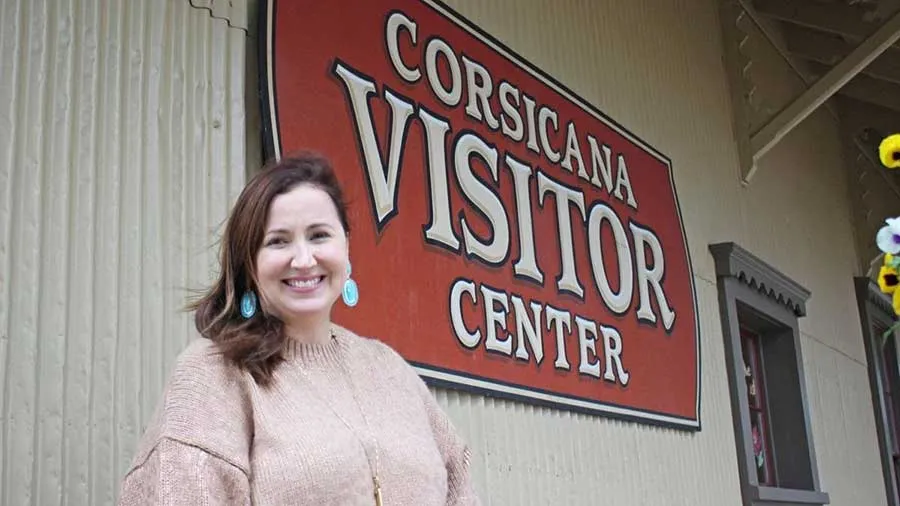 Amy Tidwell is a former Kilgore College Rangerette and grew up in Corsicana, Texas. Photo courtesy of the Corsicana Daily Sun.
In a newsclip from the Corsicana Daily Sun a few weeks ago, I read that Amy Tidwell (BA '10) has been named director of Corsicana's Main Street Program.
According to the paper, this program "supports downtown revitalization through a focus on historic preservation and economic development to boost the quality of life for residents and tourists alike."
Amy, who majored in dance and minored in business, told the paper that she brings "creativeness, inventiveness and an ability to look at things in a different way...and also business-minded, which allows her to access what's working, or not, from a marketing standpoint." What can I say...spoken like a true TWU Pioneer!
---
Mark your calendar...and please join us!
This spring's Nancy P. and Thaddeus E. Paup Lecture Series partners with our Jamison Lecture on Thursday, March 18, to feature civil rights icon, Melba Pattillo Beals, EdD. Dr. Beals is an American journalist and college educator who is widely known as a member of the Little Rock Nine, a group of African-American students who were the first to integrate Little Rock High School in Arkansas.
Dr. Beals is the author of "Warriors Don't Cry," which chronicles the events of 1957 during the Little Rock crisis, based partly on diaries she kept during the period. She has been awarded the Spingarn Medal from the NAACP, and the Congressional Gold Medal, given to only 300 others.
---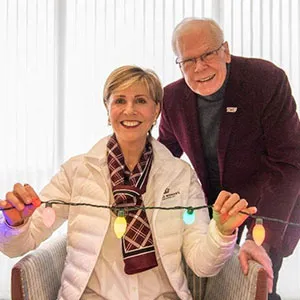 In a closing note to our continued celebration of Black history, I'm pleased that our students will have a special book in common to share for the next couple years: "Just Mercy: A Story of Justice and Redemption" by Bryan Stevenson. I recommend it to all!
Thanks for your interest in Texas Woman's. As always, email me with your comments or questions. I am delighted that you have spent a few minutes with me today.
Warm Regards,

Follow Carine M. Feyten, Ph.D.
---
Texas Woman's is the nation's largest university primarily for women.
‌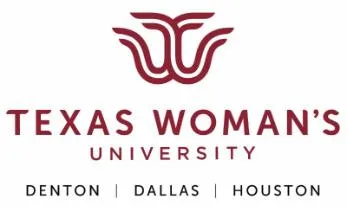 Page last updated 9:38 AM, February 6, 2023