TWU's CWPPP sponsors free political campaign workshops for women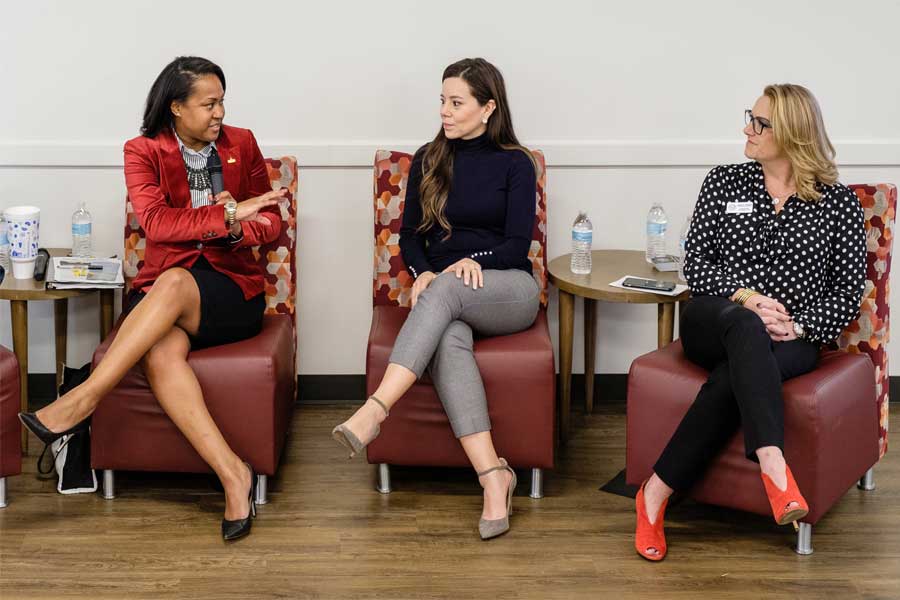 June 16, 2021—DENTON—Building off a campaign season that saw an increase in women running for political office, Texas Woman's University's Center for Women in Politics & Public Policy (CWPPP) is offering free online workshops in July to provide practical advice about topics critical to preparing and running an election campaign.
The EmBOLDenHER workshop series, being held 1-5 p.m. on July 17 and 31, will feature professional campaign consultants and women who have run and served in political office. The online workshops are open to women across the state of Texas.
"TWU is excited to provide this free opportunity to women to get first-hand advice from seasoned professionals," said Mary Anne Alhadeff, chief officer of the Jane Nelson Institute for Women's Leadership, under which the CWPPP falls. "Even though the number of women running for office and winning has increased, we realize that women frequently wait longer to commit to run for office. Offering workshops such as EmBOLDenHER will help them feel ready to run."
According to the Lone Star Parity Project, when women run for office, they win at high rates. In the 2020 election season, 1,091 women ran for office and 52% won their elections.
"Even with these successes, however, there are areas where women make up only one-third of the elected officials, such as those in county government offices," Alhadeff said. "Our goal is to change that as we know a diversity of opinions in public office makes a difference."
Preregistration is required for the virtual workshops, which will be held via Zoom. Participants can sign up for one afternoon or both. Register online at bit.ly/EMBH21
For more information about the workshops, visit https://twu.edu/women-politics-public-policy/emboldenher/
About the Center for Women in Politics & Public Policy
The CWPPP is part of TWU's Jane Nelson Institute for Women's Leadership. The institute is dedicated to preparing women to take on successful roles in business and public service to ensure women have the education to establish careers as successful C-suite executives, the skills for building entrepreneurial businesses and the framework needed to run for public office.
Media Contact
Deanna W. Titzler
Director of Public Relations
940-898-3252
dtitzler@twu.edu
Page last updated 5:03 PM, June 15, 2021