Doctoral Program
Why Study Counseling Psychology at TWU?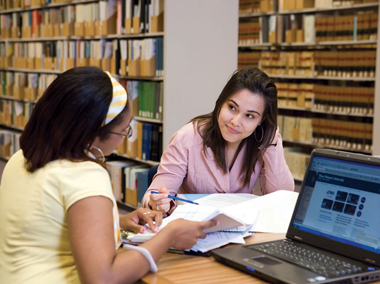 TWU's counseling psychology doctoral program is the only program with an explicitly feminist orientation in the nation. Our dedicated faculty are committed to developing practitioners with a strong understanding of individuals within their gendered and sociocultural contexts. Social justice and advocacy are highly valued and practiced.
After graduation, our program alumni have advanced into careers as mental health practitioners, social justice advocates, professional leaders and researchers. They also have been consistently recognized for excellence in the local, regional, national and international communities they serve.
Program Details
Visit our graduate catalog pages for:
Admission Requirements
Admission to the PhD in Counseling Psychology
Program Contact
Sally D. Stabb, Ph.D.
Program Director
940-898-2149
sstabb@twu.edu
Application Deadline
November 30 - Students admitted start at the beginning of the following Fall semester.
Please note that it is the applicant's responsibility to ensure that all materials are received by the deadline. Applicants are encouraged to confirm receipt of their materials by contacting the Office of Admissions Processing at 940-898-3076, and the Department of Psychology & Philosophy at gradpsych@twu.edu or 940-898-2306.
Admission Requirements
At least 18 semester hours in psychology, including:

Introduction to Psychology/General Psychology
Developmental Psychology (Life Span)
Statistics
Experimental Psychology/Research Design/Research Methods
Cognitive Psychology/Psychology of Learning
Psychology Elective

A minimum GPA of 3.5 on all courses in psychology and a 3.0 overall average for the last 60 semester credit hours of undergraduate work. If graduate master's work has been completed, a 3.5 is desirable.
The GRE is not required to apply.
How to Apply
Apply for admission to the TWU Graduate School.
Collect and submit the following documents as separate pdf files in ONE email to gradpsych@twu.edu with the subject line (YOUR LAST NAME)-(YOUR FIRST NAME)-(PHD IN COUNSELING PSYCHOLOGY). Please attach all items as PDFs.


Counseling Psychology Program Application: Complete, and submit a PDF of the Counseling Psychology Doctoral Program Application form.
Counseling Psychology Curriculum Vitae (CV): Use the Curriculum Vitae Template to organize your academic, professional, scholarship, and service experiences. Print and submit a PDF of your CV. Sample Vita for reference.
Essays: Respond to the following five questions. Each response should NOT exceed 250 words in length.

What incident or major life-event most influenced your desire to pursue an advanced degree in counseling psychology?
Identify and discuss a specific group to whom you think it would be difficult for you to provide counseling or psychological services.
How would you assess your fit for this program?
Describe your anticipated career trajectory (i.e., where do you see yourself one year, 10 years, and 20 years after completing your degree)?
What are your major research interests?

Three academic or professional references should submit letters of recommendation as PDFs on institutional or organization letterhead to gradpsych@twu.edu. Recommenders should include student name and "Ph.D. in Counseling Psychology" in the subject line.
A virtual interview is required. The admissions coordinator will contact those applicants the program invites to interview. Virtual Interviews will be held Friday, January 27, 2023.
Should an acceptance offer be extended, the applicant must reply by emailing gradpsych@twu.edu, on or before April 15, pursuant with the policy of the American Psychological Association.
Alumni Spotlight: Noelany Pelc (Ph.D. 2016)
"I am eternally grateful for the rigorous training, personalized mentorship, and meaningful personal journey that I began at Texas Woman's University. Not only are the faculty, staff and students exceptional and industrious, but the passionate emphasis on feminist, social justice, and multicultural principles are unparalleled, in my experience."
Lessons Learned
"My career path is forever unfolding. I have found myself taking unforeseen detours to explore new areas, and trying on new roles and hats that I had never anticipated. I am fortunate to have received training across different dimensions of my counseling psychology identity that prepared me to launch a full career—detours, pit stops, new destinations and all. While each new semester unfurls new identities and opportunities, the grounding of mentorship and strong colleagues has been invaluable." -Noelany Pelc
About Noelany Pelc
Dr. Noelany Pelc graduated from the TWU Division of Psychology and Philosophy in 2016 with her PhD. in Counseling Psychology. She is a licensed psychologist in the state of New York and currently serves as the Academic Director of Online Graduate Programs for the Department of Professional Psychology and Family Therapy at Seton Hall University. Her clinical expertise is in working with women and children who were survivors of trauma and relational violence, particularly as those experiences intersect with marginalized and disenfranchised identities. She has gone on to work with Latina community outreach and crisis intervention in the Chicagoland area of Illinois. Dr. Pelc's research interests have explored the perception of the American Dream, considering its roots in the Protestant Work Ethic and the fluidity of its definition over time. She has examined variables related to intergenerational differences by immigration cohort, ethnic group, age, national identity, perception of Americanness, and outgroup derogation within changing political and historical climates.
Questions?
For admissions questions, please contact Claudia Porras Pyland, Ph.D., Admissions Coordinator, Graduate Programs in Counseling Psychology.
Office: CFO 805 | Phone: 940-898-2312 | Email: CPorras@twu.edu
For all other program questions, please contact Sally D. Stabb, Ph.D., Director, Ph.D. Program in Counseling Psychology
Office: CFO 703 | Phone: 940-898-2149 | Email: sstabb@twu.edu
Accreditation
APA Accredited: June 1995
For information on accreditation, please visit the APA website.
Or contact them at:
Office of Program Consultation and Accreditation
American Psychological Association
750 First Street, NE
Washington, DC 20002-4242
Phone: (202) 336-5979
Fax: (202) 336-5978
Page last updated 9:05 AM, October 3, 2022