Psychology and Philosophy
Are you fascinated by the mysteries of the human mind? Have you ever wondered why people think, interact and behave the way they do? At the TWU Division of Psychology and Philosophy, we embrace diverse perspectives and a variety of approaches as we search for answers to life's most complex questions.
While pursuing your degree in psychology, psychological science, counseling psychology or school psychology at Texas Woman's University, you can expect to receive:
personalized attention and training from our nationally-recognized faculty members.

tailored coursework at the bachelor's, master's and doctoral level.

research and service opportunities that will place you at the forefront of your discipline.

the skills and knowledge necessary for a bright future in leadership, graduate scholarship or the professional career of your choice.
Degree Programs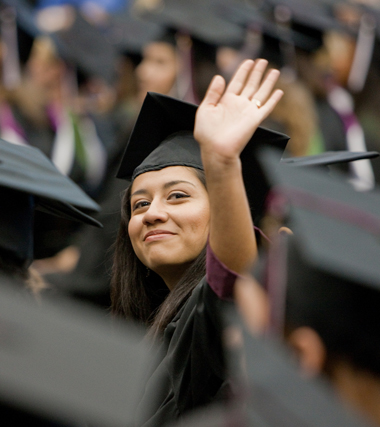 Undergraduate Degrees in Psychology
If you are pursuing a bachelor's degree in psychology, you may select from seven different degree tracks designed to suit your career goals. As a psychology major, you will have the opportunity to gain valuable experience by joining research teams, participating in community service-focused student organizations and working in the field for psychologically oriented agencies. Our division also offers five minors in psychology, philosophy and graduate school preparation.
Career outlook for graduates with a bachelor's degree in Psychology.
Master's Degree in Psychological Science
Our master's program in psychological science will provide you with exceptional, student-focused research training in a variety of areas of psychological science. Through one-on-one mentoring, you will develop a deep understanding of the scientific basis of human psychology and highly marketable research skills. The program will prepare you for direct entry into the workforce as a behavioral scientist or analyst with tech companies, marketing firms, defense contractors, pharmaceutical and cosmetic industries, federal and local governments, academic and private research labs, and other private industry employers. You also will be well-positioned for entry into a doctoral program in psychology or entry into teaching positions at junior colleges.
The 36 credit-hour program is designed to be completed in as few as 12 months and includes the completion of a thesis project with a faculty mentor. The goal of the program is to transform students into highly skilled scientists who are prepared to excel in behavioral science careers.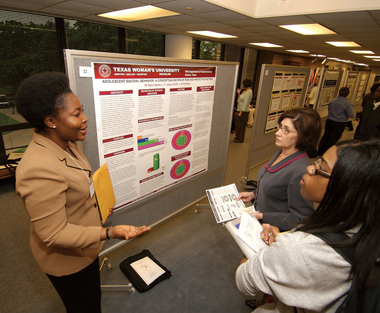 Graduate Degrees in Counseling Psychology
Our master's and doctoral programs in counseling psychology offer outstanding, uniquely feminist and multicultural training in psychological science. As a master's or doctoral student, you will experience personalized attention and an intensive clinical emphasis. Our doctoral program is accredited by the American Psychological Association (APA) and prepares graduates to become licensed psychologists. For those who choose to pursue careers after graduating from our program, the employment rate is 100%.
Counseling psychology is regarded as the most broad-based specialty within applied psychology, allowing our alumni to secure employment in settings ranging from private practice to university counseling centers, community agencies, in- and outpatient hospitals, veterans' affairs, addiction centers, corrections facilities and as college/university faculty. The U.S. Department of Labor has designated Counseling Psychology to be a "Bright Outlook" career, with employment growth projection of 20% or higher both nationally and in Texas over the next ten years.
Career Outlook for Graduates with a Master's or Doctoral Degree in Counseling Psychology
Page last updated 3:17 PM, June 9, 2023