Doctoral Program
Why Study Counseling Psychology at TWU?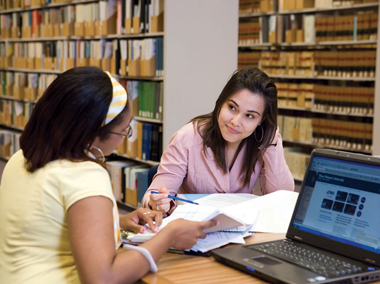 TWU's counseling psychology doctoral program is the only program with an explicitly feminist orientation in the nation. Our dedicated faculty are committed to developing practitioners with a strong understanding of individuals within their gendered and sociocultural contexts. Social justice and advocacy are highly valued and practiced.
After graduation, our program alumni have advanced into careers as mental health practitioners, social justice advocates, professional leaders and researchers. They also have been consistently recognized for excellence in the local, regional, national and international communities they serve.
Program Details
Visit our graduate catalog pages for:
Find more information on how to apply for the PhD in Counseling Psychology, including deadlines, prerequisites and details about our application process.
Questions?
Please contact Sally D. Stabb, Ph.D., Director of the Ph.D. Program in Counseling Psychology
Office: CFO 703 | Phone: 940-898- 2149 | Fax: 940-898- 2301 | Email: sstabb@twu.edu
Accreditation
APA Accredited: June 1995
For information on accreditation, please visit the APA website.
Or contact them at:
Office of Program Consultation and Accreditation
American Psychological Association
750 First Street, NE
Washington, DC 20002-4242
Phone: (202) 336-5979
Fax: (202) 336-5978
Page last updated 4:19 PM, November 8, 2018