BIPOC WLP team members
KaLynn Terrell, MA
(she/her)
Founding member; community liaison 1; PhD student in the Counseling Psychology program
kterrell3@twu.edu
My work is centered around helping students access resources on and off campus. In partnership with Tosin, community liaison 2, I work to establish networks of support for our BIPOC students by connecting them with mentors within the university. I have collaborated with Tosin in the creation of the virtual resource folder and co-founded our BIPOC-specific mentorship program.
Favorite self-care activities:
Working out, baking and cooking, arranging flowers, getting my nails done and doing DIY crafts.
Oluwatosin O. Akintan, MEd, LPC
(she/her)
Community liaison 2; PhD student in the Counseling Psychology program
oakintan@twu.edu
My role is centered around connecting students to resources in order to enrich their learning experiences and increase support in academic spaces. In partnership with KaLynn, I work to connect BIPOC undergraduate students to mentors who can provide support and guidance as they go through academia. We have also collaborated on creating the virtual resource folder.
Favorite self-care activities:
Taking care of my plants, dancing, reading, traveling and getting my nails and hair done.
Zonia Teresa Huerta, BA
(she/her)
Founding member; program liaison; PhD student in the Counseling Psychology program
zhuerta@twu.edu
I work to connect students and faculty to further collaboration and ongoing transparency. I address students' wants and needs directly through engaging in interpersonal dialogue, distributing anonymous surveys and implementing actionable solutions. I created the BIPOC Graduate Student Vent Session, and the CSPY Quick Guide, Practicum Guide and Directory.
Favorite self-care activities:
Biking on the Katy Trail, crocheting, playing with my cats Fergus and Tilde and listening to audiobooks and podcasts.
Lauren Blossom, BS
(she/her)
Founding member; scholarship liaison 1; PhD student in the Counseling Psychology program
lblossom@twu.edu
I aim to improve access to scholarship and grant funding as well as create more transparency around the financial barriers related to graduate school. In collaboration with Candice Lu, I co-created a scholarship directory and am working to advocate for better funding for assistantships and tuition and understand the general financial needs of graduate students in mental health-related programs.
Favorite self-care activities:
Naps, Netflix, randomly exploring DFW.
Gabriela Rios Gonzalez, BS
(she/they/he)
Scholarship liaison 2; PhD student in the Counseling Psychology program
griosgonzalez@twu.edu
I help students obtain the financial resources for their personal success, safety and comfort. I would like to prioritize student access to basic needs by connecting them to financial resources specific to their experiences and identities. I am passionate about academic classism and aim to prioritize and amplify the voices of students who have experienced poverty, houselessness and identity-based financial need to foster liberation and restorative justice within our community.
Favorite self-care activities:
I enjoy decorating my many virtual planners, connecting with nature and practicing advanced husbandry for my pet rats.
Rosario Olguin-Aguirre, MA
(she/her/hers)
Conference/professional organization liaison
PhD student in the Counseling Psychology program
rolguinaguirre@twu.edu
I work to connect professional organizations and students and plan and implement conferences based at TWU. I work to increase engagement with professional organizations, build up CVs/resumes and increase networking opportunities.
Favorite self-care activities:
I enjoy reading, watching movies, learning to cook new recipes and spending time with family and friends.
Natasha Pooran, BS
(she/her/hers)
Workshop coordinator; MA student in the Counseling Psychology program
npooran@twu.edu
I listen to the needs of the BIPOC community and nurture and develop professional contacts across disciplines. I also develop and host workshops, Q&As, and speaking engagements for the personal, professional and educational benefit of TWU students. I aim to expose my peers to the most culturally and therapeutically pressing techniques and innovations in the psychology field.
Favorite self-care activities:
Giving myself a manicure, doing face masks, listening to music, dancing and watching my favorite shows.
Dante Jackson, BS
External mentorship liaison; PhD student in the Counseling Psychology program
djackson36@twu.edu
I survey students about their research, career and personal interests among other things to better match mentors with mentees. I also work to help students network with experts in the field as well as alumni of the program to create an engaging community between students and potential mentors.
Favorite self-care activities:
I love to adventure outdoors, play video games and work out.
Sally D. Stabb, PhD, LP
(she/her)
Founding member, faculty mentor; director for TWU Counseling Psychology doctoral program
SStabb@twu.edu
The BIPOC Women's Leadership Project was a seed of an idea that I planted in the summer of 2021 with our faculty of Color and the four amazing students (Kalynn, Vy, Lauren, and Zonia) who then nurtured that vision and collectively grew it to its current thriving and expanded form. My role in the project might be best described as "administrative wrangler." As a White faculty member in a BIPOC space, it is important to me to use my privilege in ways that support and honor the vision and wisdom of the students and faculty this grant is meant to serve without getting in the way.
Ongoing projects:
Working towards structural changes at TWU (ask me…)
Favorite self-care activities:
Walking with my better-behaved dog, cooking/exploring international cuisines and connecting with friends.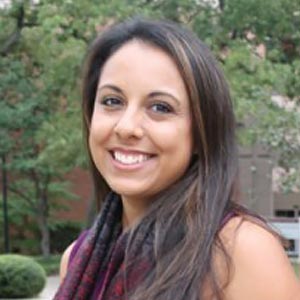 Claudia Porras Pyland, PhD
(she/her)
Founding member, faculty mentor
cporras@twu.edu
I am the admissions coordinator for the master's and doctoral Counseling Psychology programs and am excited to serve as faculty advisor for the BIPOC Women's Leadership Group. I've been at TWU since 2013 and served as master's director for several years. I strongly believe in the mission of the BIPOC group and am honored to support this group of bright and talented young leaders. I am currently working on several research projects, including projects related to exploring the efficacy of psychedelics for treating mental health conditions within the BIPOC community, digital dating violence, treatment interventions geared towards clients experiencing racial trauma, and factors that increase relationship satisfaction in the LGBT+ community.
Favorite self-care activities:
Playing with my children, going on family hikes, listening to audiobooks and binging on shows/movies with my husband.
Marlene Williams, PhD
(she/her)
Founding member, faculty mentor
mwilliams71@twu.edu
I am a licensed psychologist currently teaching in our Counseling Psychology program and providing mental health services in private practice. I am passionate about BIPOC student mentorship and increasing critical consciousness and equity through my teaching, research, clinical practice and advocacy efforts. My research is on Black feminist thought and intersectionality research on the impact of Black women's experiences of gendered racism on mental health and identity development. In addition, I conduct research with the aim to apply the research knowledge to advocacy for marginalized populations.
Favorite self-care activities:
I love eating (not cooking) tasty food, hiking and family time.
Former members
Vy Cao-Nguyen, MA
(she/her)
Founding member, 2021-2022 workshop coordinator
Organized and facilitated a summer workshop series that connected students and faculty to BIPOC experts in liberation psychology, culturally sensitive therapy with Vietnamese Americans, immigration assessments, consultation and media psychology, and financial literacy.
Sasa Elizabeth Ujima Vann Rubino, MA, MS, CRC
(she/her)
2021-2022 conference/professional organization liaison
Developed and ran the Black Indigenous People of Color Women's Leadership Team First Annual Conference: Enhancing the Personal Power of Leaders to showcase BIPOC student scholarship and work.
Candice Lu, MA
(she/they)
2021-2022 scholarship liaison 2
Co-created the scholarship directory and took initiative to establish a student organization branch of BIPOC WLP to increase student access to financial assistance and mental health resources.
Denzel Wilson, MA
(he/him/his)
2021-2022 external mentorship liaison
Co-created, organized and co-facilitated the mentorship training program with Tosin and KaLynn.
Kimberly Burdine, PhD
(she/her/hers)
Founding member, 2021-2022 faculty mentor
Provided practical and hands-on mentorship for students' initiatives and professional development through the lens of equity and social justice.
Page last updated 9:55 AM, February 21, 2023