Psi Chi Honor Society
Get TWU Psyched!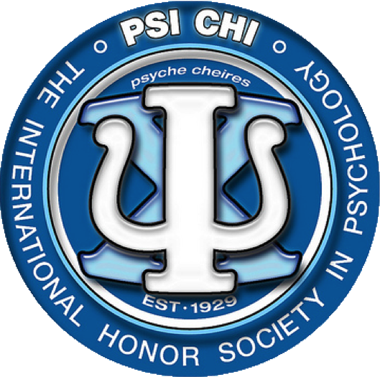 Recognizing and promoting excellence in the science and application of psychology
TWU Psi Chi members engage in service activities, educational events, and work to form camaraderie among psychology students. As a Psi Chi member, you will:
meet faculty, find out about opportunities to get involved on campus and be recognized as part of a national honors organization
gain exclusive access to research materials, scholarships, and the ability to publish in the Psi Chi Journal of Academic Research
demonstrate your achievements during graduation with stoles and honor cords
Follow us on Facebook, Instagram, and Twitter, or learn more about the Psi Chi National Organization.
Ready to Join?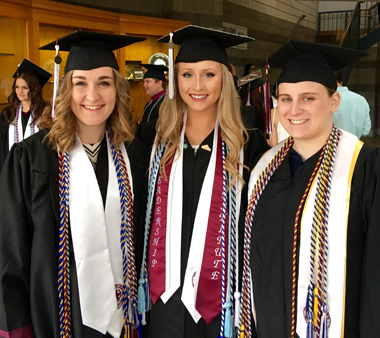 All psychology majors and minors who have a second semester sophomore status or above, have completed nine hours in psychology, have a 3.00 in psychology and an overall GPA of 3.20 are eligible to apply. Please note that current enrollment courses do not count toward the nine hour psychology course requirement. To apply:
Complete an online membership application.
Submit a hard copy of your current transcript and lifetime dues of $80 to Lisa Rosen, Ph.D., in CFO 706. Payment of dues are accepted in the form of check or money order only, payable to Psi Chi.
Once you have completed the steps above, Lisa Rosen, Ph.D., will notify you about the status of your application via email. While applications are accepted year-round, students with applications submitted after March 1 will not be included in the formal Spring Induction Ceremony.
Psych Coalition
Not ready to join Psi Chi but still want to be involved? Consider joining psych coalition. This partner group allows you to get involved on campus, meet the faculty, get connected, and attend amazing psi chi events. To apply for membership, contact psichipioneers@gmail.com. Membership requires an annual due of $5 and an ability to attend monthly meetings which are generally held at the Denton campus during lunch.
Page last updated 1:47 PM, March 20, 2019