Nancy P. and Thaddeus E. Paup Lecture Series
Join us for this FREE virtual lecture featuring Steve Forbes, chairman and editor-in-chief of Forbes media.
Oct. 1, 2020 | 5 p.m.
Forbes will discuss "The Dollar, the Economy and Stocks—What You Need To Know."
He will share his economic perspectives and address concepts highlighted in his public television documentary "In Money We Trust?", which answers the question: What is money? Forbes will be joined by Elizabeth Ames, co-author with Forbes of the book "MONEY."
After the presentation, they will answer questions from the online audience.
Want to learn more about what Steve Forbes and Elizabeth Ames are talking about? Check out their book: "Money: How the Destruction of the Dollar Threatens the Global Economy – and What We Can Do About It"
About Steve Forbes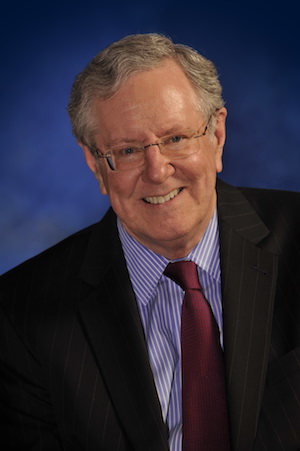 Steve Forbes is chairman and editor-in-chief of Forbes Media, which publishes Forbes Magazine. Combined with Forbes Asia, and the company's licensee editions, the magazine reaches over six million global readers. Forbes.com reaches over 65 million unique monthly visitors. Forbes products include iconic lists such as the Forbes 400 and Forbes Global Billionaires, its noteworthy Women's Summit and its 30 Under 30 lists and conferences that celebrate young achievers from around the world. In addition to MONEY, Forbes has written or co-authored numerous other books. He is also a contributor to countless other publications and appears regularly on cable and broadcast outlets.
Forbes' appearance is made possible through a donation from Sue S. Bancroft, former chair of the TWU Board of Regents and founding chair of the Jane Nelson Institute for Women's Leadership Advisory Council. While the Forbes event is free, donations are being accepted.
About Elizabeth Ames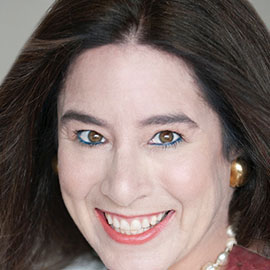 Elizabeth Ames is a communications executive, speaker and author. She has co-authored several books with Forbes, including "How Capitalism Will Save Us" and "Freedom Manifesto." She also was producer of the documentary "In Money We Trust?"
About the Paup Lecture Series
The Nancy P. and Thaddeus E. Paup Lecture Series was created through the generosity of Nancy and Ted Paup to provide the TWU and Denton communities with speakers who are bold, innovative and renowned experts in their fields.
The Paups, who reside in Fort Worth, are longtime supporters of TWU. Nancy manages and directs business, real estate and ranching interests in Texas. She previously served on the TWU Board of Regents and was elected vice-chair during her tenure. Nancy is an elected member of The Philosophical Society of Texas. She currently serves on the Board of Directors of Humanities Texas, the state affiliate for the National Endowment for the Humanities, the Executive Advisory Committee of The Handbook of Texas Women, and the Board of Directors for the Center for the Advancement and Study of Early Texas Art. Nancy has raised funds throughout Texas for the arts, higher education and historical preservation. Her academic degrees include master's and bachelor's degrees from TWU. Ted is the president of Paup Mineral Management, L.L.C.
Page last updated 1:08 PM, September 22, 2020