2022 Nancy P. and Thaddeus E. Paup Lecture
Women Lead to Win
The Jane Nelson Institute for Women's Leadership is proud to present the 2022 Paup Lecture, "Women Lead to Win," as part of the Nancy P. and Thaddeus E. Paup Lecture Series, at 7 p.m. on Oct. 11, 2022, in Hubbard Hall and via livestream.
This year's lecture features soccer legend Brandi Chastain, World Cup champion and two-time Olympic gold medalist. She will share insights on her athletic career and will take part in a moderated discussion exploring the connection between women's leadership and sports.
This lecture is free and open to the public.
Please consider making a gift to benefit the Jane Nelson Institute for Women's Leadership.
About the Speaker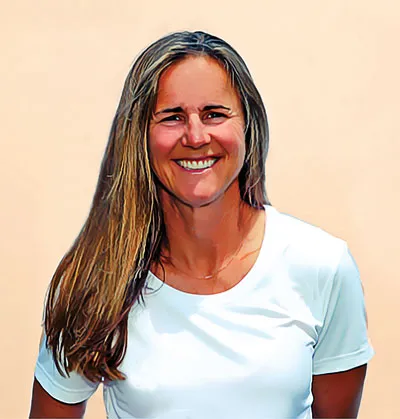 Chastain played for the United States national soccer team from 1988 to 2004, and continued playing professionally until 2010. In 1999, she shot to international stardom after scoring the winning penalty kick against China in that year's World Cup final. She served as a soccer analyst during the 2008 Olympics, and in 2014 began coaching at Bellarmine College Preparatory School.
Besides winning two gold medals, she was named to the USWNT All-Time Best XI in 2013 and inducted into the National Soccer Hall of Fame in 2017. In her 192 caps on the U.S. national team, Chastain scored 30 goals.
Page last updated 3:12 PM, August 23, 2023