Certificate of Biliteracy
With only four courses, you could obtain a graduate certificate in biliteracy to invest in bilingual students' academic achievement.
Program Features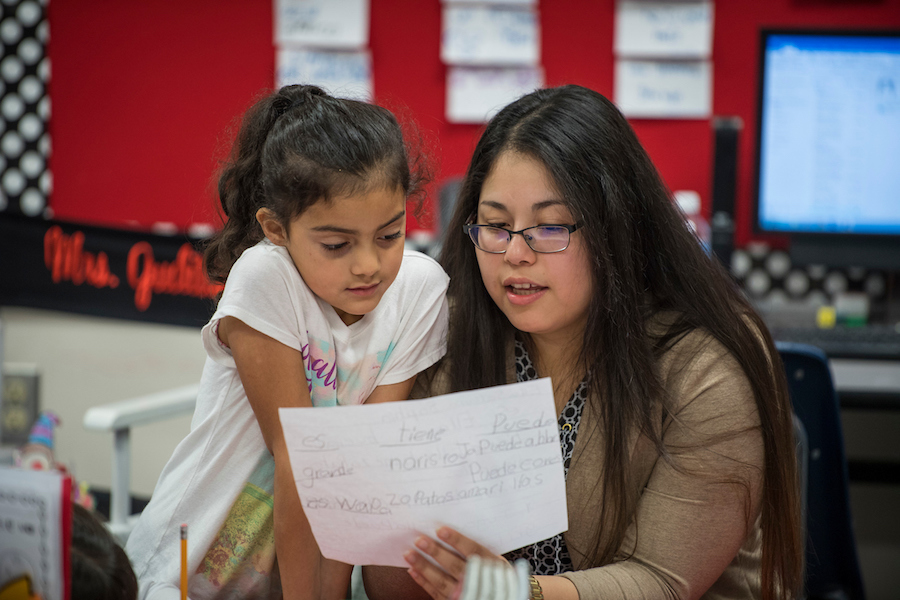 Certificate with 12 credit hours

Courses count toward an MA in Multilingual and Multicultural Studies if the student would like to continue studying

Hyflex courses meet six to eight times per semester with the option of attending on the TWU Denton campus or via Zoom

You do not need to be bilingual to take these courses since the focus is on understanding any student's biliteracy development regardless of their languages. Courses are offered in English.

TWU faculty could offer these courses at your school or district if there is enough interest.
Why it matters
The number of bilingual students in U.S. public schools grew 64% between 1995 and 2010
More schools are offering dual language, ESL and world language classes in grades Pre-K through 12
Texas has adopted the Seal of Biliteracy for high school diplomas
Courses
Four graduate courses in the M.A. in Multilingual and Multicultural Studies program are required for the certificate. Students may choose from the following:
READ 6923: Biliteracy and Multilingualism (Fall)
READ 5423 Literacy Practice to Theory (Biliteracy Section) (Fall)
*READ 5443 Literacy Assessment and Instruction (Biliteracy Section) (Fall)
*READ 5453 Processes & Strategies for Comprehending Texts-Biliteracy Section (Spring)
EDBE 5413: Teaching Reading and the Other Language Arts to Linguistically Diverse Learners (Spring)
*READ 5513 Literacy and the Diverse Learner-Biliteracy Section (Summer)
*The prerequisite for these courses is READ 5423.
Contact
Mandy Stewart, PhD
Associate Professor, Literacy & Learning
mstewart7@twu.edu
940-898-2232
Contact reading@twu.edu or 940-898-2227 for more information about any graduate program in the Department of Literacy & Learning.
Page last updated 4:34 PM, February 11, 2022