WASP History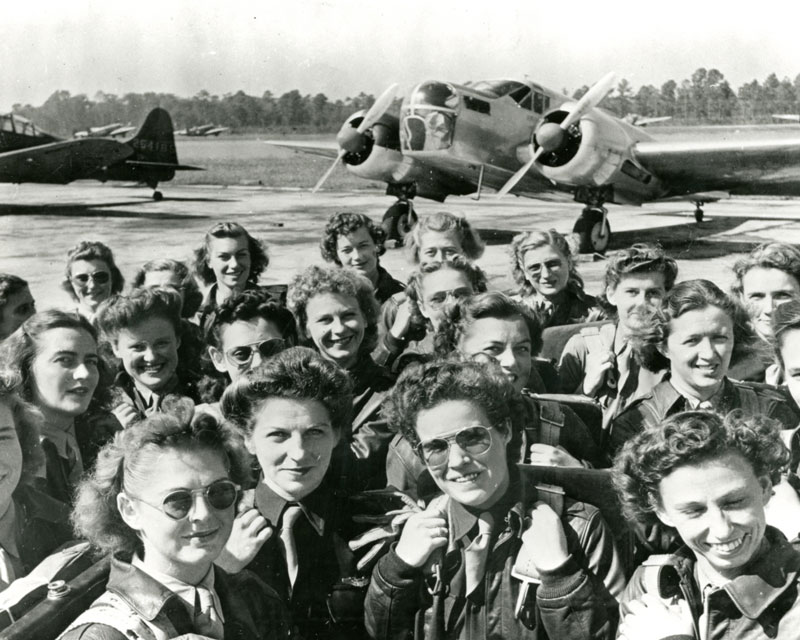 Between 1942 and 1944, at the height of World War II, more than a thousand women left their homes and jobs for the opportunity of a lifetime- to become the first in history to fly for the U.S. military. They volunteered as civilian pilots in an experimental Army Air Corp program to see if women could serve as pilots and relieve men for overseas duty. These women became the Women Airforce Service Pilots of World War II, better known as the WASP. Under the determined leadership of Jacqueline Cochran, Nancy Harkness Love, and General Henry "Hap" Arnold, the WASP exceeded beyond all expectations.
WASP Facts:
In 1942, Nancy Harkness Love created the Women Auxiliary Ferrying Squadron (WAFS) and Jacqueline Cochran the Women's Flying Training Detachment (WFTD).

The WASP formed in August 1943 when the WAFS and WFTD programs merged.

The WASP logged more than 60 million miles and flew every plane the Army Air Forces possessed and every type of mission a male pilot flew during WWII except combat.

WASP delivered 12,650 aircraft representing 78 different types to bases throughout the nation.

After an attempt to change the WASP status from civilian to military in March 1944 a militarization bill was defeated in Congress in June and by December the program was officially deactivated.

The WASP would eventually win their militarization and veterans status in 1977 and would go on to be awarded the Congressional Gold Medal in 2010.
Interactive timeline
Discover the history of the WASP through this interactive timeline featuring historic images from the Official WASP Archive.