Training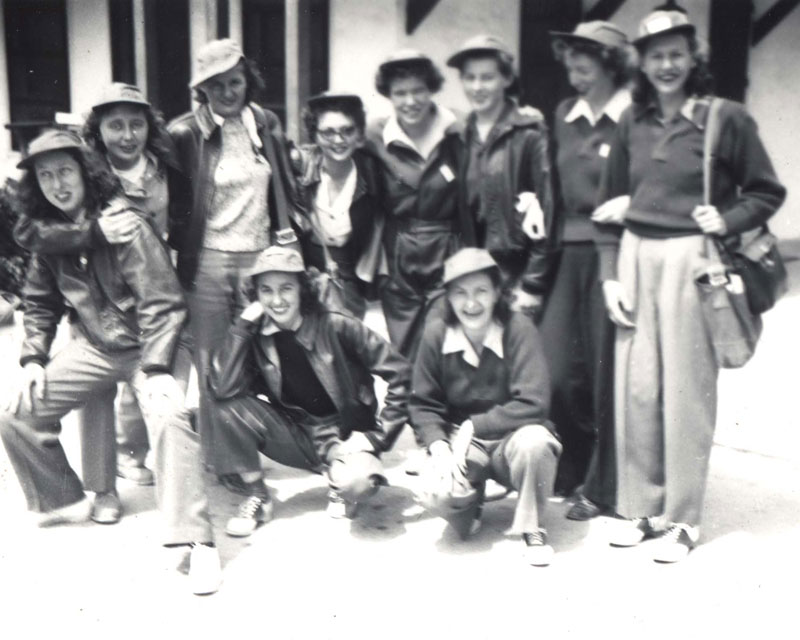 The WAFS program was activated at New Castle Army Air Base near Wilmington, Delaware where they trained for just a few weeks before being assigned to their posts. Alternately, the WFTD training program was based out of the Houston Municipal Airport and was 23 weeks long and included 115 hours of flying time.
The first class began their training in Houston in November 1942. Upon the trainee's arrival, Cochran greeted them personally and explained that their training was classified and there would be no publicity or glory, just hard work. She noted that the future of women in military aviation depended on their success. The commanding officer, a male captain, added, "If you think you're hot shots, I advise you to forget it. You are here to learn the way the Army flies."
Due to a lack of housing, trainees lived in hotels at various locations and had to find their own transportation to training. They were issued oversized coveralls, and ordered to wear any shoes they had and hairnets on the flight line.
Of the 30 women selected for the first training class, 27 would go on to graduate in class 43-W-1 in April 1943.
Change of Location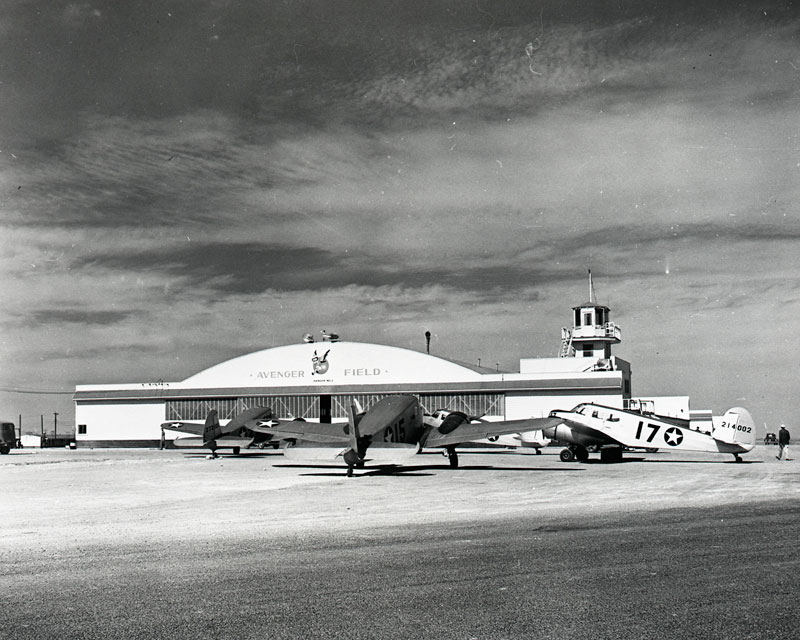 While the first classes of the WFTD were making the best of the situation at Houston, Cochran was searching for a better location to conduct training. She looked for a facility with centralized housing on base, classrooms, repair hangars, a dining hall, increased air space, a fenced perimeter and the availability of BT-13s and AT-6s for advanced training.
Eventually Cochran found exactly what she was looking for at Avenger Field in Sweetwater, Texas in February 1943. By May 1943, the program had transitioned to Avenger Field. Class 43-W-3 began their training in Houston and was the first class to graduate out of Avenger Field in July 1943.
Training the Army Way
At Avenger Field, the trainees followed a strict military regimen. Barracks were six to a room and one bathroom for 12 girls. They marched everywhere, did calisthenics, and ended their day with taps. They took part in parades, infantry drills, barracks inspection, and oaths of allegiance just like the male cadets.
The trainees were up before dawn and spent nearly 12 hours a day at the airfield. Half their day was spent flying in very crowded airspaces doing stalls, spins, turns, take offs, and landings. While the other half of the day was spent in ground school studying navigation, flight training, physics, aerodynamics, electronics, mathematics, weather, communications, meteorology, Morse code, military law, and aircraft mechanics.
In the end, 16 classes would graduate at Avenger Field before shipping off to other destinations throughout the country.