About the Libraries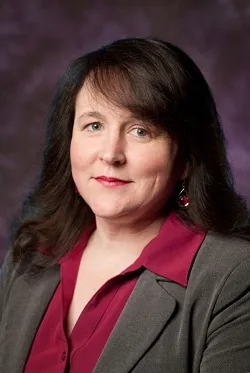 Welcome to the TWU Libraries website, the virtual doorway to an incredible array of information.
It is the goal of everyone on our staff to make it easy for you to obtain the resources and services you need quickly and efficiently. We want your experience with the library, whether virtually or in person, to be pleasant and successful. We encourage you to use our inviting spaces, wealth of online and physical resources, and engage with our skilled and dedicated staff.
TWU's libraries system supports university students and researchers worldwide. The TWU Blagg-Huey Library's Gateway to Women's History provides online access to primary source materials from the university's Woman's Collection. This digital image collection includes materials from the official archives of the Women Airforce Service Pilots (WASPs) of World War II. It also has more than 500 Denton County historical collections, with items dating back to the 1920s.
Additionally, TWU's library in Denton houses a cookbook collection, considered one of the five largest culinary collections in the United States. It also holds the Clarabel Tanner Collection of Children's Book Art, which contains 25 original works created for popular children's books, many of which were illustrated by Caldecott Medal winners.
TWU's libraries in Dallas and Houston provide nursing and health sciences support to students who study and collaborate in the renowned Southwestern Medical District in Dallas and the Texas Medical Center – the world's largest health complex – in Houston.
We welcome your thoughts and suggestions on how we can better support student and faculty success and continuously strengthen a TWU education.
With warmest wishes,
Suzanne Sellers
Dean of Libraries
Texas Woman's University
Welcome to the Libraries
Friends of the Library & Giving
Library Suggestion Box
Have a suggestion to make the libraries a better place or just want to make your voice heard? Let us know using the Library Suggestion Box.