February 2020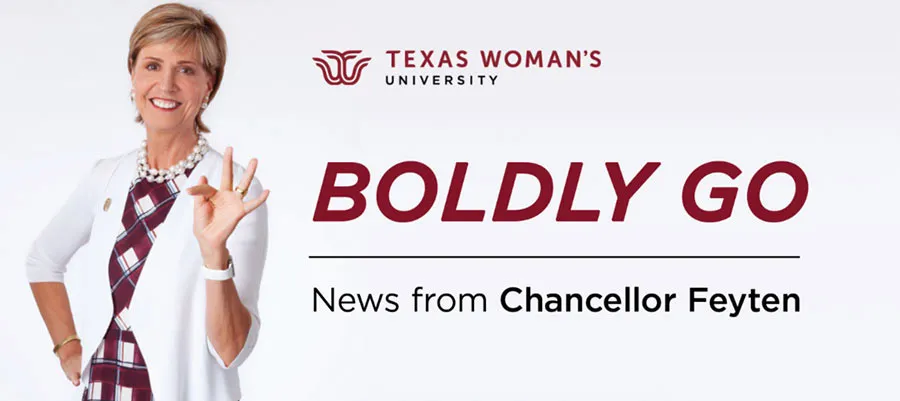 A (February) Leap into the New Year!
Dear Friends:
The new year has ushered in some exciting opportunities and days ahead for Texas Woman's—and for you, our valued community members and alumni. I hope you will mark your calendars and join us for upcoming events, and check out some of our news highlights.
---
Dallas Leadership Luncheon to honor Jennifer Staubach Gates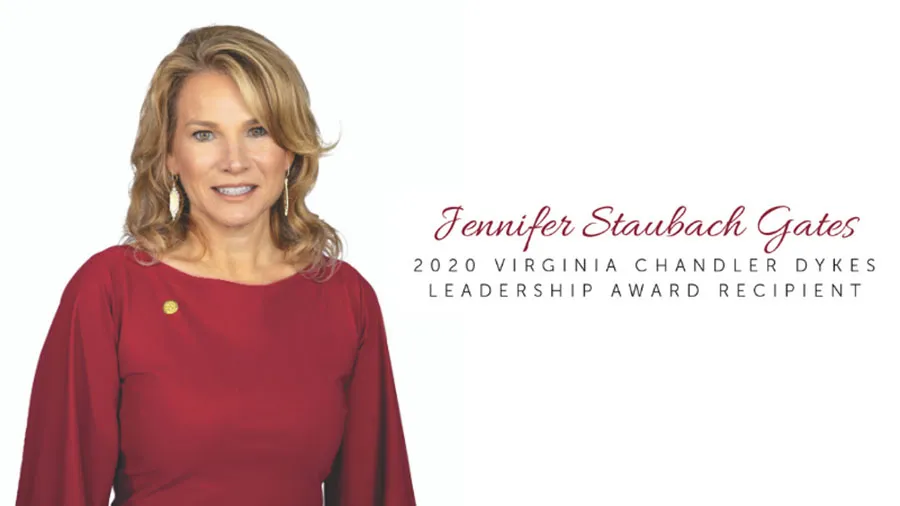 Today we will present the Virginia Chandler Dykes Leadership Award to Dallas City Councilmember Jennifer Staubach Gates for her commitment to improving the quality of life in the community and furthering the importance of education.
This annual award, presented by Bank of Texas and the Texas Woman's University Foundation, was named for our Distinguished Alumna and healthcare provider Virginia Chandler Dykes, who completed the graduate occupational therapy program at TWU in 1954. Over the past 18 years, about $1 million has been raised for graduate student scholarships from the proceeds of this luncheon. This year's five scholarship recipients will each receive $4,000.
---
Stanford coach to lead new TWU synchronized swimming team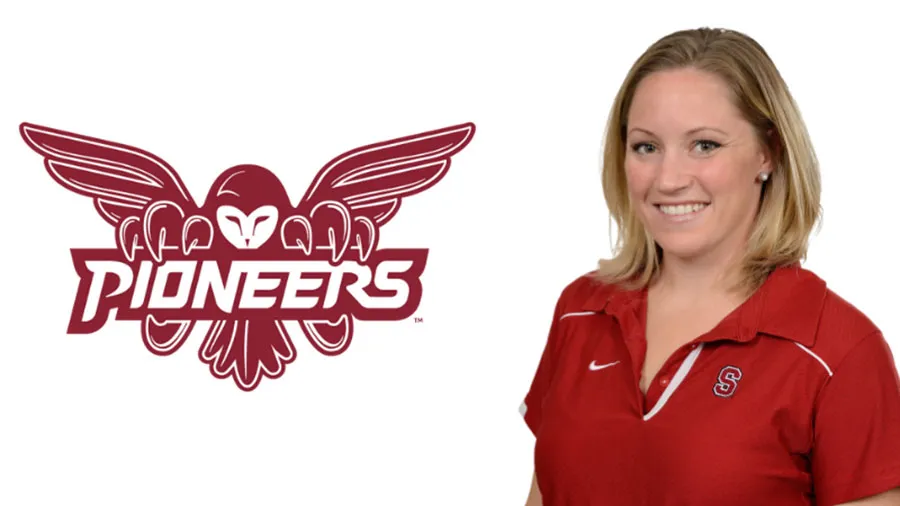 I'm thrilled to announce that Sara (Lowe) Lilly, one of America's most successful coaches and individual competitors in the history of synchronized swimming, will join TWU this month as our head synchronized swimming coach. A two-time national championship coach and two-time USA Synchro Coach of the Year, Sara served as Stanford's head coach from 2013–2018 and captured national titles in 2013 and 2016. The 2004 Olympic bronze medalist also was inducted into the Stanford University and USA Synchro Halls of Fame. Our synchronized swim team will begin competing in fall 2021.
---
Early voting at TWU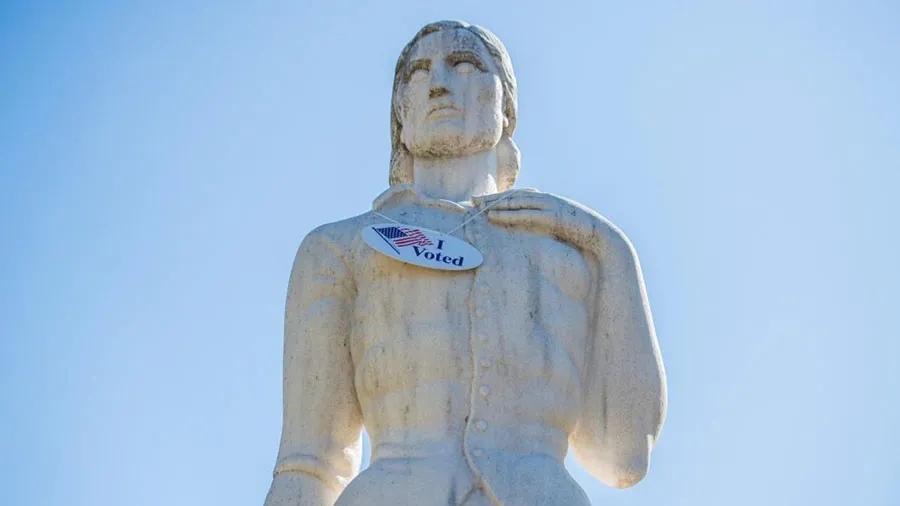 Room 207 in our former student union (Brackenridge Hall) at our Denton campus is a new location for early primary voting, which began Feb. 18 and runs through Feb. 28.
This new voting site is the result of our students' ongoing initiatives to encourage voter participation and increase students' civic-mindedness in and around our community. These initiatives earned TWU a national gold seal for excellence late last year for achieving a student voting rate of between 40–49% (among the likes of Harvard, Yale and the University of Michigan). It was our first-ever participation in the ALL IN Campus Democracy Challenge Awards, which has attracted participation from more than 560 campuses since it began in summer 2016.
---
New executive director tapped for Jane Nelson Institute for Women's Leadership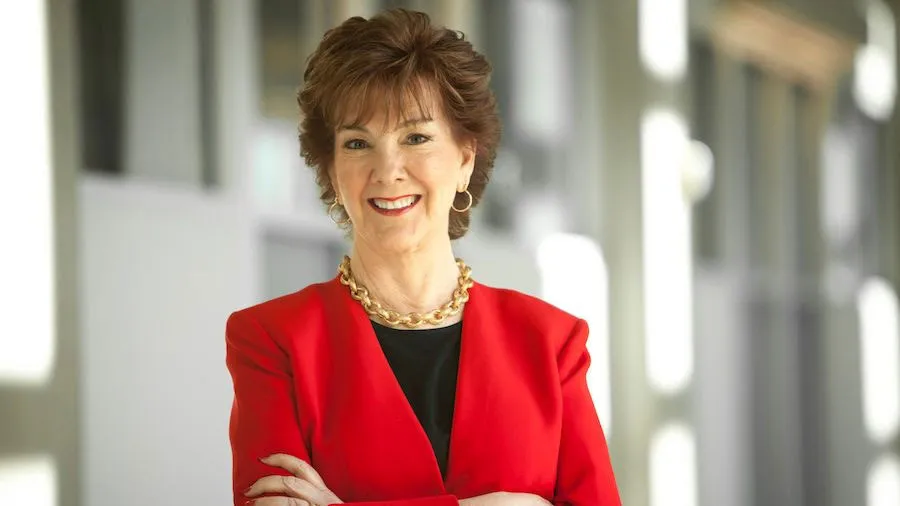 I'm pleased to share that Mary Anne Alhadeff, the former CEO of Dallas-based North Texas Public Broadcasting, Inc., began serving as executive director of the Jane Nelson Institute for Women's Leadership this month.
She succeeds Maj. Gen. Mary Saunders, USAF (Ret.), ('70 BS), in leading the institute, beginning with a transition period that will include the spring opening of its new home in TWU's historic Old Main Building in Denton. The renovated space will feature the Sue S. Bancroft Women's Leadership Hall with an interactive digital exhibit showcasing pioneering Texas women in politics and public policy.
You are cordially invited to join us for the ribbon-cutting ceremony with Texas Gov. Greg Abbott at 10:30 a.m. Thursday, April 2. I will provide more details in my March newsletter.
---
Ongoing woman's suffrage movement celebrations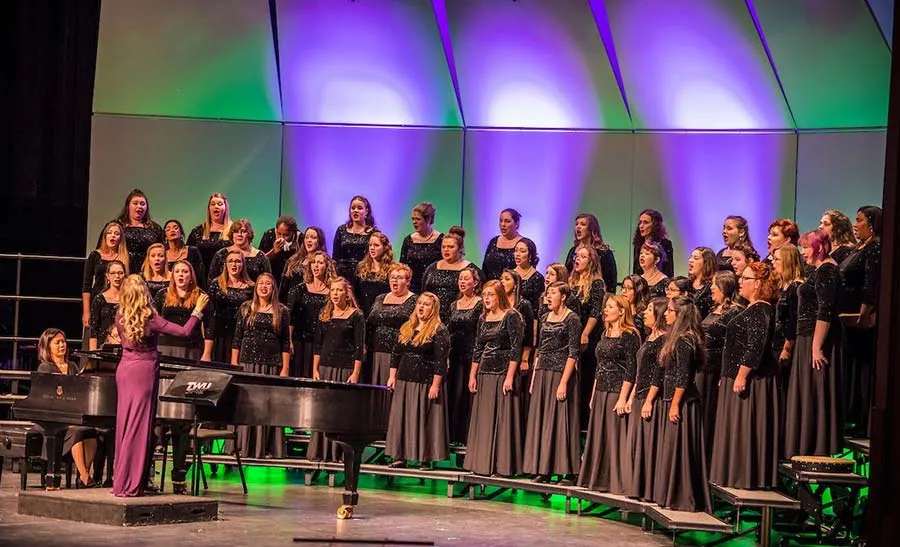 In addition to the numerous activities underway by our Center for Women in Politics and Public Policy, our concert choir was selected to perform last week as one of two (from among 150 entries) university choirs at this year's Texas Music Educators Association centennial convention in San Antonio.
Since this year also marks the centennial anniversary of the ratification of the 19th amendment, which granted women the right to vote, Dr. Joni Jensen, our professor of voice and director of choral activities, and assistant professor of music theory, Dr. Paul Thomas, composed original pieces for the program that featured women's suffrage poetry by feminist activists Charlotte Perkins Gillman and Alice Duer Miller.
This conference is the largest of its kind in America and drew more than 30,000 music educators, clinicians, exhibitors, students and their families.
---
TWU to host 22nd annual Edible Car Contest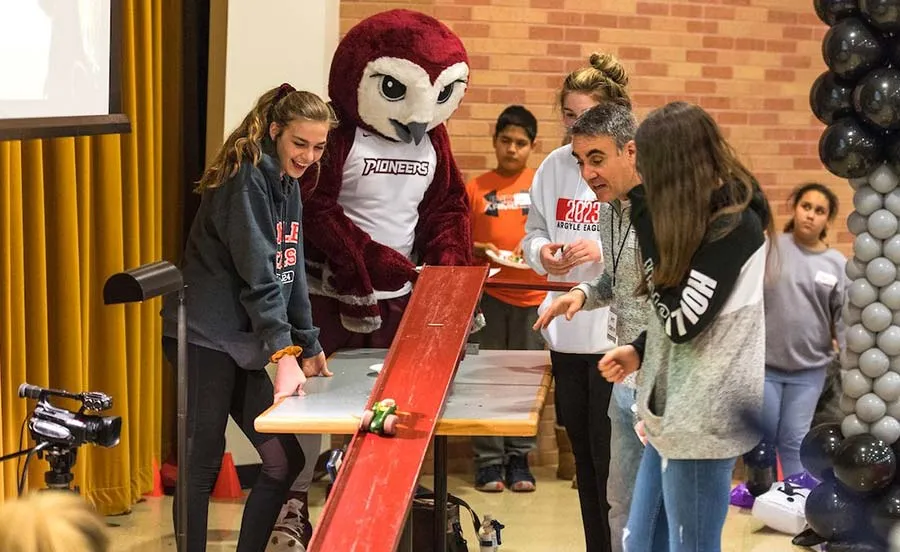 We are hosting TWU's 22nd annual Edible Car Contest tomorrow (Friday) on the Denton campus' Multipurpose Classroom and Laboratory Building auditorium. This contest has challenged students in grades 6–12 to combine their creative ideas with principles of mathematics and physics. Teams of four, with a minimum of two female students per team, are encouraged to work cooperatively — designing, building and test "racing" small cars made entirely out of edible materials.
The cars are judged in several categories, including ingenuity, mobility and design. Teams also compete against each other for the fastest race times by rolling their cars down an inclined track. Cash prizes totaling more than $600 are awarded to winning teams.
About 260 students are expected to attend this year's event, which has attracted more than 5,000 students since its inception.
---
TWU celebrates Black History Month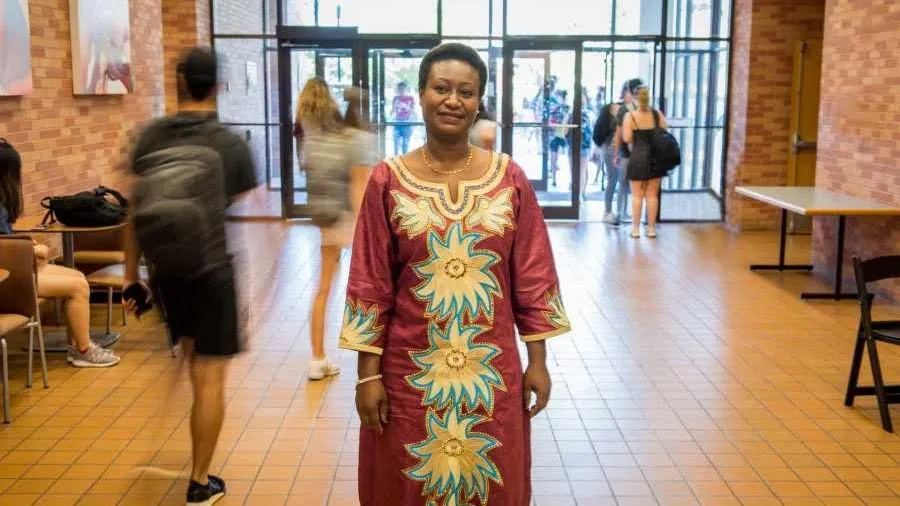 Our Office of Diversity, Inclusion and Outreach teamed with other TWU departments to sponsor a robust slate of activities to celebrate Black History Month, including discussions, a luncheon and a reenactment featuring a portrayal of a prominent abolitionist leader.
Additionally, we've posted a series of profiles on our home page this month featuring many of our own leaders who are making history themselves. Above, Muchinka Peele, a physical therapist and now a PhD student in special education at TWU, created the first multifaceted rehabilitation center in Zambia, her home country. After she graduates, she plans to launch a degree program to educate future speech therapists in Lusaka at the University of Zambia.
---
Pioneering Alumni in the Headlines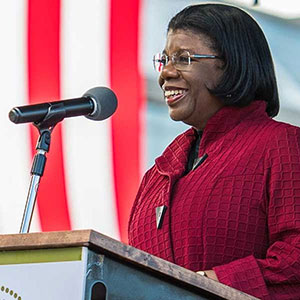 Distinguished Alumna Major General Mary Saunders, USAF (Ret.), was one of only five distinguished women chosen across the nation this month by the Public Leadership Education Network for its 2020 Lifetime Achievement Award. The award is a testament to the organization's 1978 founder, Frances "Sissy" Farenthold, who brought her experience as a Texas legislator and gubernatorial candidate to her role as college president in proposing that women's colleges work together to educate women for public leadership.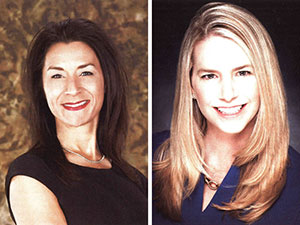 Two MBA alumni were named Healthcare Heroes 2020 by the Fort Worth Business Press: Lucy Catalá ('12 MBA), West Region Chief Financial Officer, Baylor Scott & White All Saints Medical Center-Fort Worth; and Becky Tucker ('03 MBA; '13 MHCA), president-Texas Health Southwest Fort Worth/Clearfork.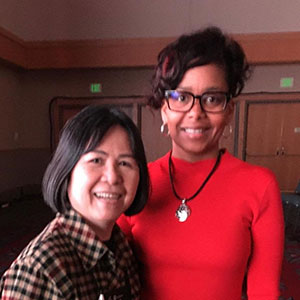 Dr. Ling Hwey Jeng, left, TWU director of the School of Library and Information Studies, congratulated TWU alumna Tracie Walker-Reed ('90 BS; '07 MLS), library media specialist at H. Grady Spruce High School in Dallas, who was one of only 10 librarians nationwide recognized last month with the I Love My Librarian! Award from the American Library Association. The award recognizes lasting contributions of dynamic librarians working in public, school, college, community college and university libraries. Tracie was nominated for her commitment to making tutoring available for at-risk and low-income students, as well as making technology and digital literacy information accessible to families of students at her school.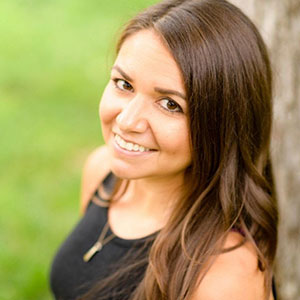 Alumna Roxanne Vogel ('17 MS) continues to achieve her mountain climbing/research goals—this time in Antarctica. In late December, she skied to the South Pole for a week, 8–14 hours a day with temperatures as cold as -40F (all of it above 9,000 feet) before reaching the summit of Mt. Vinson on Jan. 6—putting her in the elite company of climbers who have scaled the tallest mountains on each of the seven continents. Then on Jan. 18, she reached the summit of Mt. Sidley, the highest volcanic peak in Antarctica, climbed by fewer than 50 people. She's now working on her PhD in Australia!
---
Mark your calendars — you are invited!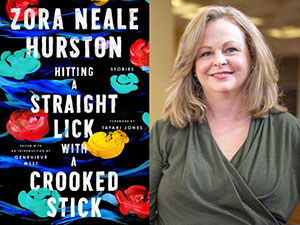 Feb. 24—Celebrating "Hitting a Straight Lick with a Crooked Stick" with Dr. Genevieve West, 10 a.m. in the Blagg-Huey Library Living Room on our Denton campus. Reviewed by the New York Times, and on the top books list of Forbes and Newsweek, Dr. West's book has maintained a 4.7 star rating on Amazon. This collection of eight "recovered" stories written by Zora Neale Hurston include unique perspectives on topics of race, love and social imbalances with a twist of humor. This event is free, and parking is complimentary.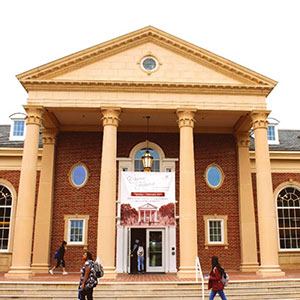 Feb. 25—The grand opening of our new Student Union at Hubbard Hall. Join us for a full day of activities on our Denton campus beginning at 11 a.m., including the unveiling of our new owl statue. Complimentary parking is available.
Hubbard Hall has undergone extensive renovations over the past few years to become the new home for student organizations, a new veterans center and a number of new dining options that are also open to the public.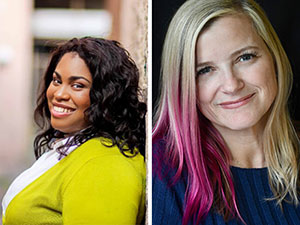 March 5—Our annual Jamison Lecture, 7 p.m. in the new Student Union at Hubbard Hall.
Two renowned authors, New York Times bestselling author Angie Thomas, left, whose book "The Hate U Give" was turned into a major motion picture, and TWU alumna Rose Brock, ('03 MLS; '13 PhD) an award-winning author, editor and co-founder of the North Texas Teen Book Festival, will share their thoughts and expertise in a special panel presentation, "The Power of Books: Inspiring Hope and Fighting for Social Justice," sponsored by TWU's Department of History and Political Science. This free event includes complimentary parking in our visitor lot and the parking lot directly south of Jones Hall.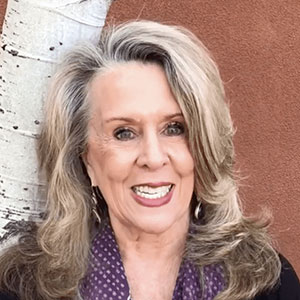 March 5—Our annual Parry Distinguished Lectureship, 5–7 p.m. in Room 2120 on our Houston campus, alumna Barbara Dossey ('75 MS), international co-director of the Nightingale Initiative for Global Health and 11-time recipient of the American Journal of Nursing Book of the Year Award, will talk about "Nursing and Sustainable Development Goals: From Nightingale to Now." Free and open to the public, but registration is required by Feb. 24. For more information, call 713-794-2100.
---
I always enjoy cheering on our Pioneer gymnasts with family and loyal fans...
Thanks for your interest in Texas Woman's. As always, email me.

---
Follow Carine M. Feyten, Ph.D.
---
Texas Woman's is the nation's largest university primarily for women.
‌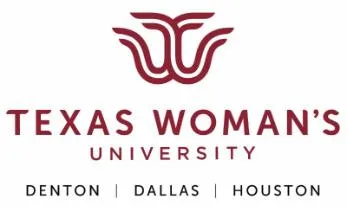 Page last updated 4:08 PM, April 14, 2023