Dallas Leadership Luncheon
Texas Woman's University's Dallas Leadership Luncheon and presentation of the 2023 Virginia Chandler Dykes Leadership Award was held on Wednesday, March 22, 2023, at The Arts District Mansion. Lucy Billingsley, Billingsley Company Partner, was recognized as the 2023 recipient.
The Dallas Leadership Luncheon, founded by Virginia Chandler Dykes, is a Texas Woman's University signature event honoring one of Dallas' most accomplished citizens, heightening the visibility of the university, and raising funds for graduate student scholarships. Scholarship funding is key to helping TWU attract the best and brightest graduate students from across the nation.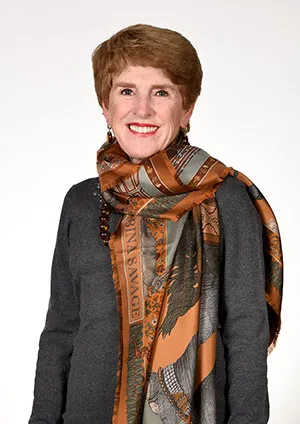 Lucy Billingsley has spent her career in commercial and residential real estate, specializing in master-planned developments. Lucy and Henry Billingsley started Billingsley Company in 1978 hoping to develop a strong business model, large property portfolio, and have fun along the way. From raw land to master-planned corporate parks and multifamily neighborhoods, the Billingsleys are involved in every step of design, construction, leasing and management. International Business Park, Austin Ranch, Cypress Waters and the Arts Plaza campus in the Dallas Arts District are some of their larger projects.
Prior to the Billingsley Company, Lucy served as Chief Executive Officer of the Dallas Market Center and the Crow Design Centers based in Dallas, Houston and Boston. During this period, she grew Wyndham Jade to become the largest privately-owned travel agency in the Southwest.
Her primary civic activities include serving as a member of the Council of Foreign Relations and the boards or advisory committees of the Southwestern Medical Foundation, Southern Methodist University's Tower Center for Political Studies, Folsom Institute for Real Estate, KERA and Woodall Rodgers Park Foundation. Previously, Billingsley founded Chiapas International and was the board chair of both Women for Women International and the Tate Board at Southern Methodist University and served on the Grameen Foundation Board. She also served on the National Geographic Society's International Council of Advisors, The Real Estate Council, DFW World Affairs Council and the board of Global Governing Trustees for the Urban Land Institute.
Billingsley has been inducted into the Texas Business Hall of Fame, the Junior Achievement of Dallas Business Hall of Fame, the North Texas Commercial Association of REALTORS Hall of Fame and was awarded the 2013 H. Neil Mallon Award presented by The World Affairs Council of Dallas/Fort Worth. She has been recognized by Commercial Real Estate Women as a Distinguished Leader in Commercial Real Estate.
Born and raised in Dallas, Billingsley graduated from The University of Texas at Austin with a B.B.A. in finance. She and her husband, Henry, live in Dallas, have four children and eight grandchildren.
Page last updated 4:56 PM, May 18, 2023