Muchinka Peele: TWU student leads cause for change in Zambia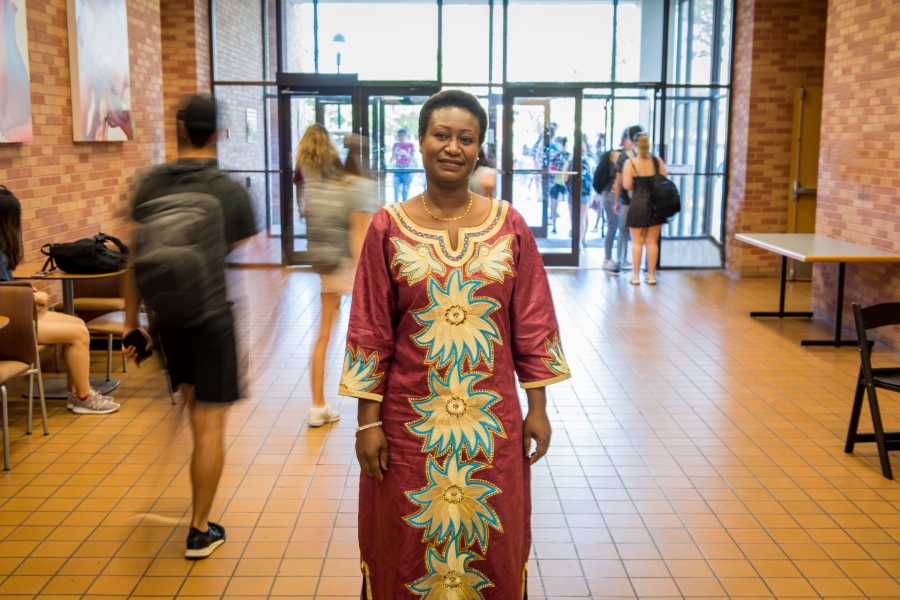 TWU PhD student Muchinka Peele (special education) is on a mission to help the people of Zambia. Traditionally in her home country, those with disabilities have been shamed and hidden. Education and advocacy are slowly changing these views, and Peele is leading the cause.
After earning her master's degree in speech-language pathology (SLP) in 2015, Peele, a practicing physical therapist, helped establish the first multifaceted rehabilitation center in Zambia. Last fall, she arrived in Denton to pursue her doctorate at Texas Woman's University. After she graduates, she plans to launch a degree program to educate future speech therapists at the University of Zambia in the nation's capital city, Lusaka.
Peele has come to the United States without her family, leaving her 5 children and husband in Zambia while she pursues her advanced degree for three years.
"I want to be an example to my children that it's okay to make sacrifices for a greater purpose," Peele says. "This is my mission. I'm not doing this for myself. I'm doing it for my country and for my people."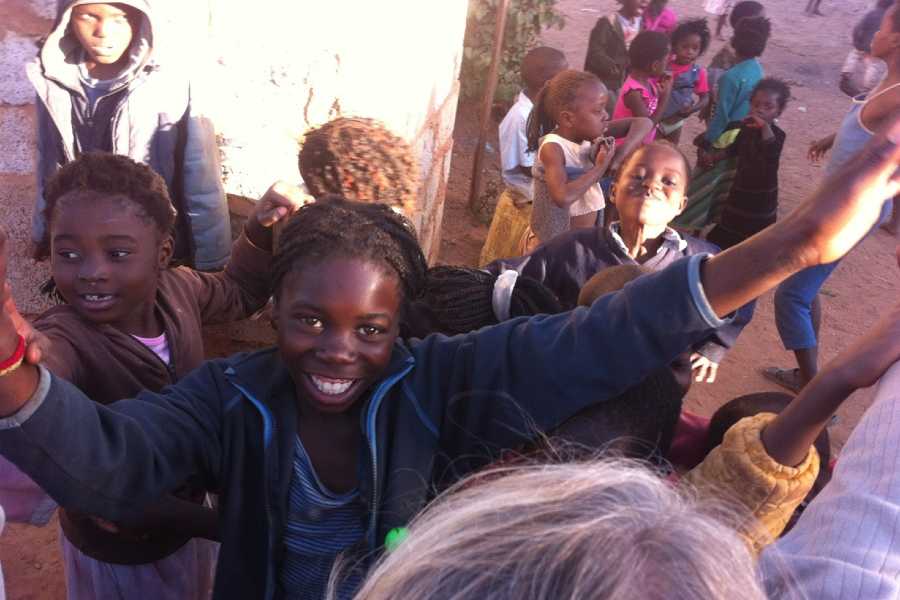 She has the support of the first lady of Zambia, who has been advocating for women's empowerment through the Esther Lungu Foundation, a group that advocates for those with disabilities. Peele has provided Lungu with information about establishing a formal SLP program back home. She also has the help of TWU faculty members, including communication sciences professor Cindy Gill, PhD, who has been a driving force behind growing speech-language pathology as a profession in Zambia.
"TWU has long supported the efforts of Muchinka and other Zambian students who want to become speech-language pathologists," said Gill. "Since 2012, our Communications Sciences faculty have traveled to Zambia, taught master's-level courses in the country and provided patient therapy consultations through video conferencing. We've also donated equipment and educational toys, and, each year, our students have raised funds for transportation and sign language materials for the deaf and hard of hearing in Zambia."
When Peele and her 17 fellow students graduated with their SLP master's degrees in 2015—becoming the first speech therapists in the country—they had been taught remotely by foreign professors, including many from TWU. Currently, Zambia's Ministry of Health is considering the establishment of an SLP degree program at the University of Zambia, based on a proposal submitted by Peele in spring 2018.
However, the country needs local professors to maintain the program. Once Peele completes her PhD at TWU, she will be Zambia's first woman to hold a PhD as a speech therapist, and she'll lead the first department to create "home-grown" SLPs.
"The need is great in my country," Peele said. "But I know that if you want something to be done, you have to push and push and push until something happens. I want to be an example to others who have this same passion to make a difference in my country."
Currently, Peele is working as a graduate assistant and teaching and taking classes at TWU while finalizing her dissertation research topic. She wants to focus on the reactions of children to people with disabilities, understanding how curiosity and education can change how people look at those who are different from themselves. In Zambia, people with disabilities are frequently poor and shunned, without the services they need to function in larger society.
"With education comes a change in culture," Peele said. "I am just a vessel God is using for this change to happen in my country."
Media Contact
Deanna W. Titzler
Director of Public Relations
940-898-3252
dtitzler@twu.edu
Page last updated 1:14 PM, February 6, 2020