August 2020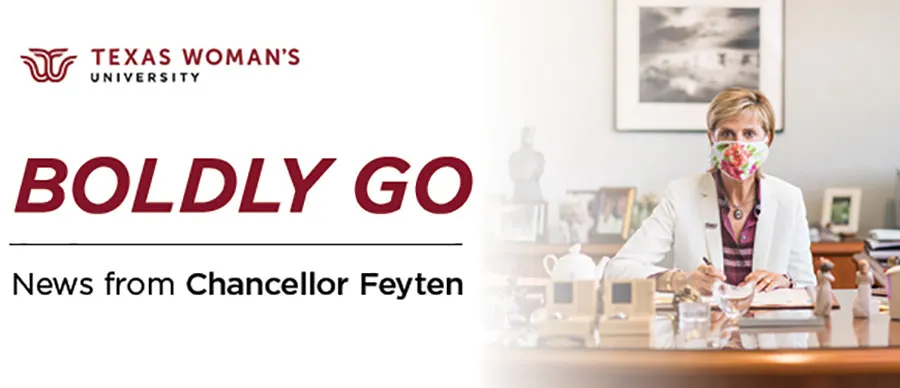 Back to School
Dear Friends:
This week, our administrators and staff welcome back our faculty and their 48 new colleagues who, mindful of the COVID-19 challenges we all must manage, are finalizing preparations for students joining us this fall, either in-person or online.
We are thrilled to gain the impeccable credentials these new faculty bring to programs in all of our colleges. Here are just a few examples of our expanding faculty excellence: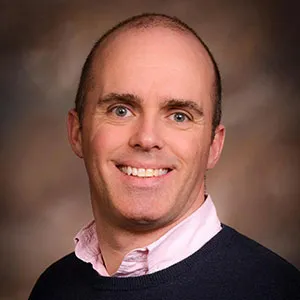 Lionel Faure, assistant clinical professor in biology, who earned his PhD in molecular biology and biochemistry at France's University of Bordeaux Victor Segalen.
He will support our new Professional Science Master's (PSM) degree program in biotechnology, and his expertise in molecular biology and modern instrumentation were invaluable in the design and construction of our new Scientific Research Commons.
He also will be key in developing an intensive methods course where our PSM students gain critical thinking and lab skills needed for their biotech internship experience.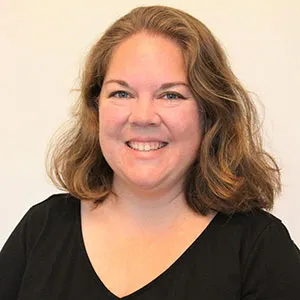 Megan Burke, CPA, assistant professor of accounting, who earned her PhD in accounting from Virginia Tech.
Prior to earning her doctorate, Dr. Burke worked at Andersen in corporate tax and was a tax manager at a firm specializing in family wealth management. Her research focuses on employee ownership, tax planning, tax aggressiveness, and accounting education and history. In addition to her work with accounting professor Pam Baker on financial literacy programming, she plans to network with companies to create new internship and student job opportunities, as well as to develop content for a CPA exam review course.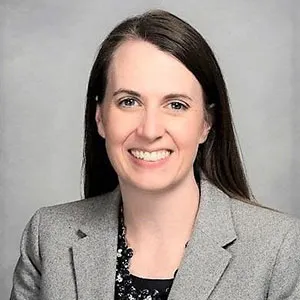 Alyssa Fiss, professor of physical therapy at our Dallas campus, joins us from Mercer University where she served as director of physical therapy research.
A certified pediatric clinical specialist, Dr. Fiss earned a PhD in rehabilitation science from the University of Kentucky. Dr. Fiss will join an emerging College of Health Sciences research cluster focused on children with disabilities. Her specialty in pediatrics will mesh with ongoing research in kinesiology, occupational therapy, physical therapy, and speech/language pathology. She also plans to continue serving non-profit organizations that support children with disabilities.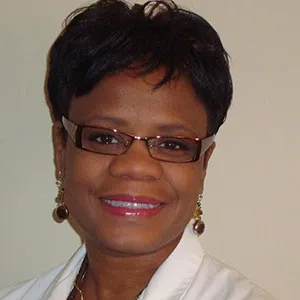 Cheryl Ann Thaxton, DNP, APRN, CPNP, FNP-BC, CHPPN, ACHPN, FPCN, who joined our College of Nursing in Dallas this summer as associate clinical professor and Doctor of Nursing Practice (DNP) program director.
Dr. Thaxton graduated from George Washington University's DNP program and has developed her program of scholarship around the specific needs of children and adults with life-limiting illnesses. She is an Advanced Practice Registered Nurse certified as a pediatric nurse practitioner and family nurse practitioner. She has served as National Faculty for the End-of-Life Nursing Education Consortium (ELNEC), focused on providing pediatric palliative care training around the world for undergraduate and graduate nursing faculty, continuing education providers, staff development educators, specialty nurses in pediatrics, oncology, critical care and geriatrics, and other nurses.
JaNiece Elzy, who joins us as assistant professor of literacy and learning, earned her EdD in Reading and Language from National Louis University. Prior to earning her doctorate, Dr. Elzy worked as a curriculum coordinator for the Valley View School District in Romeoville, IL. She holds certification as a K-12 reading specialist. After completing her doctorate, she completed post-doctoral training at Texas Woman's University and then served as a reading recovery university trainer and co-director of the Reading Recovery Center for Literacy at National Louis University.
Her research focuses on developing collaborative relationships between schools and the communities they serve. Dr. Elzy will support the TWU Reading Recovery Center and is designing courses for the new bachelor's degree in Education Accelerated Degree Completion Pathway, designed to facilitate degree completion for community college transfer students in the College of Professional Education. Dr. Elzy also represents the Department of Literacy and Learning on COPE's new Equity, Inclusion, Social Justice and Diversity Task Force.
---
TWU faculty co-founds exhibit to mark 100 years of woman suffrage
When Meg Griffiths assistant professor of photography, arrived at TWU last year, she was inspired to create a bold, large-scale collection of images that would commemorate the 100th anniversary of women's right to vote. So, fittingly, she co-founded the collaboration, "A Yellow Rose Project," which debuted Aug. 18, exactly 100 years after the ratification of the 19th Amendment.
This photographic project represents the collective labor of 105 women from 29 states, and includes the work of other TWU women: Elizabeth Claffey (MFA '11), assistant professor of photography at Indiana University; Kalee Appleton (MFA '14), assistant professor at TCU; Deedra Baker (MFA '16), lecturer at TCU and executive director of Art Room Fort Worth; Ashley Kauschinger (MFA '14), editor-in-chief of Light Leaked and founder of Lensclass; and Susan Kae Grant, TWU professor emerita.
The project is so named because on that day 100 years ago, women wore yellow roses as they stood shoulder to shoulder in Tennessee – the last state to ratify the amendment – during the roll call of men who would cast their votes on the issue of woman suffrage.
According to Meg, "The bright flower was an outward symbol of their expression to gain equal representation. After decades of untold risk, through oppression, brutality, incarceration and even starvation, women fought seemingly insurmountable odds at the local, state and national level to gain the right to be a part of the democratic process."
Although it was a victory for some women, the struggle did not end there. It was not until much later that women of color gained the same privilege.
I invite you to visit ayellowroseproject.com, which includes a compelling video exhibit of the work.
Our Jane Nelson Institute for Women's Leadership has hosted special events commemorating Texas' role leading up to this amendment since spring 2019, because our state was the ninth in the U.S. and first in the South to approve the resolution ratifying the 19th Amendment.
In addition, earlier this summer we sponsored the PBS series on "Trailblazers," which included women who played key roles in this historic milestone.
---
TWU, Stoke launch unique women's incubator program in Denton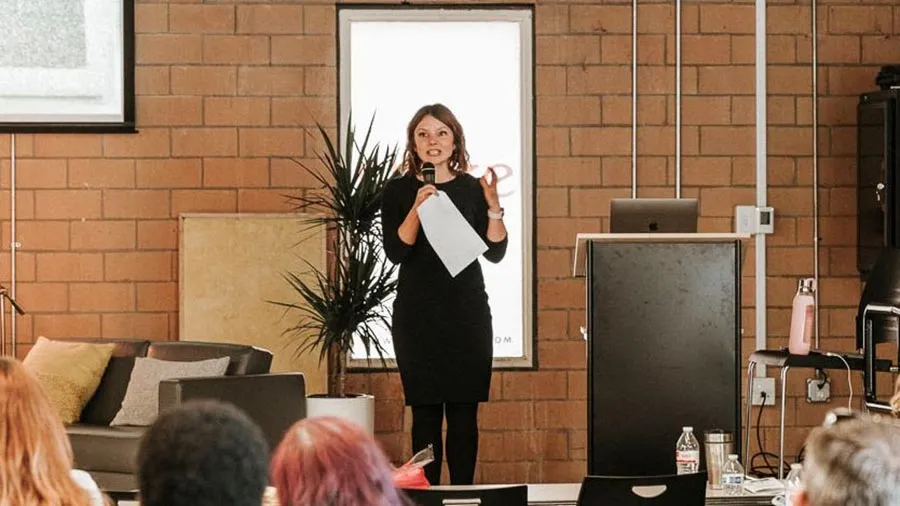 Ready Rosie founder and FlintConf 2020 speaker Emily Roden at Stoke. (Photo courtesy of Stoke.)
The Center for Women Entrepreneurs at our Jane Nelson Institute for Women's Leadership and Stoke this week announced the launch of AccelerateHER, a first-of-its-kind incubator program for women-owned startups in Denton.
This program is designed to help early-stage women-owned companies develop and test ideas and grow their businesses with a hands-on focus by the program manager, mentors and partner networks.
Up to five businesses will be selected to receive work space at Stoke, a co-working facility in Denton serving entrepreneurs, remote workers, freelancers, small businesses and tech-enabled companies. Recipients also will receive intensive business development training, access to funders and mentorship and networking opportunities.
The application process will close at 5 p.m. Sept. 14, with the program beginning Oct. 1 and running through February 2021.
---
From tower to table: Social work professor's innovative gardens grow in classrooms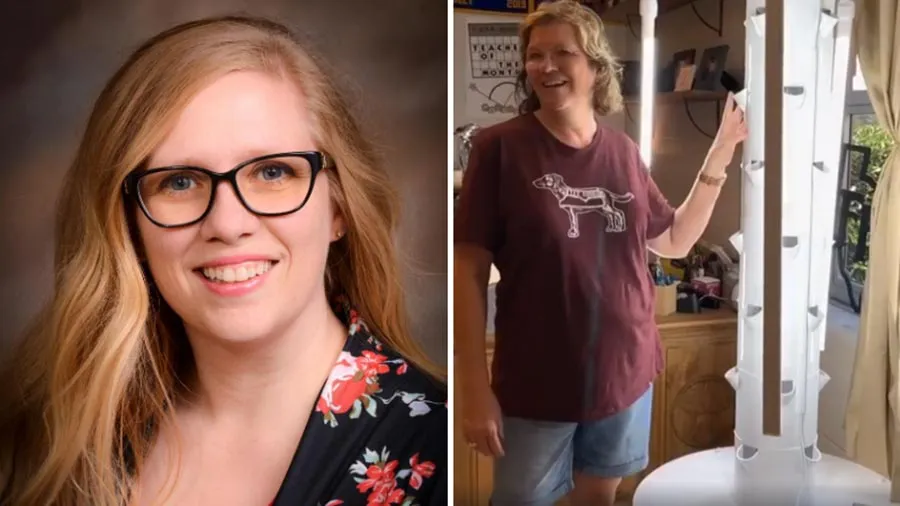 TWU assistant professor Dr. Brandi Felderhoff, left. Becky DeShazo, of the Bridgeport Future Farmers of America Association, poses with Dr. Felderhoff's hydroponic "Tower Garden."
Earlier this year, assistant professor of social work Dr. Brandi Felderhoff received a grant for her hydroponic garden tower project, which aims to address food deserts in urban areas. Her towers were delivered to classrooms in Bridgeport, Texas, earlier this week. The first phase of her project will offer community service and hands-on learning experiences to students in the Bridgeport Future Farmers of America program.
---
New TRIO grants to help students this fall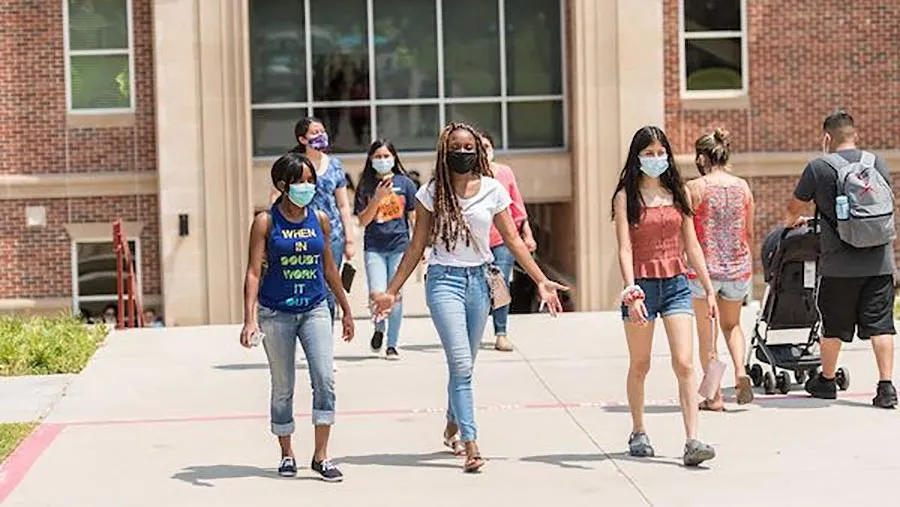 We were just awarded $2.6 million in federal TRIO program grants over the next five years that will enable us to provide academic and other support services designed to improve the retention and graduation rates of first-generation, low-income and undergraduate students with disabilities.
These grant programs will include the TRIO STEM program, which will serve 120 students majoring in science, technology, engineering or math, and the TRIO Classic program for 140 students in other majors.
---
Study abroad program wins competitive U.S. Department of State 'IDEAS' grant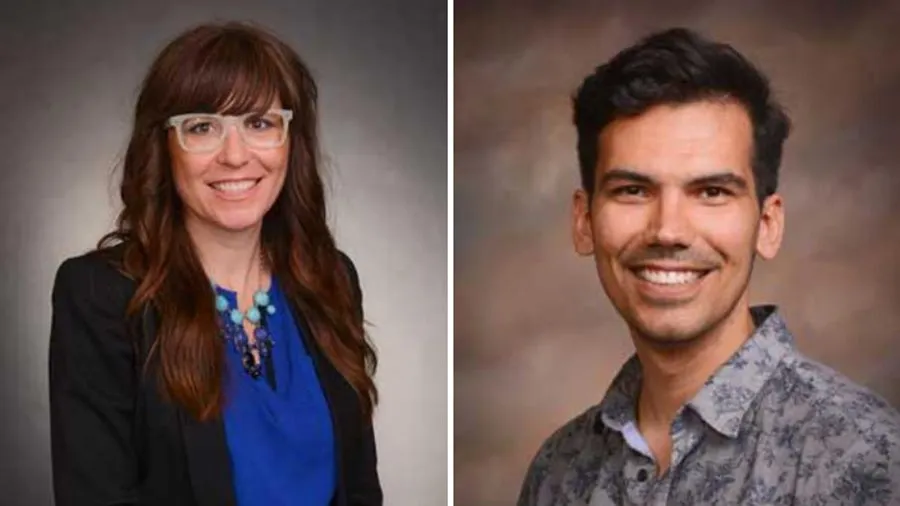 Dr. Annie Phillips, left, and Dr. William Benner
I'm also pleased to share that we received a $35,000 U.S. Department of State grant to implement a faculty-led program focused on the themes of public health and women's empowerment. Specifically, we will create a Guatemala study abroad program for medical translators. After applying and being a semifinalist last year, we were one of 24 colleges and universities out of 115 applicants selected to receive this year's IDEAS (Increase and Diversify Education Abroad for U.S. Students) grant.
As our Spanish professor Dr. William Benner told the Denton Record-Chronicle, "We're sitting on this wonderful resource where 31% of TWU's student population is Hispanic and has experience with Spanish. We need more bilingual health care providers, not just in Spanish, but it is by far the language that needs the most."
Dr. Benner and Dr. Annie Phillips, executive director for International Affairs, will lead the 10-day study abroad trip next summer with about 15 to 25 of our nursing and health sciences students. While in Guatemala, our students will serve as interpreters between Spanish-speaking patients and English-speaking doctors.
---
Alumna adds to her family's legacy of giving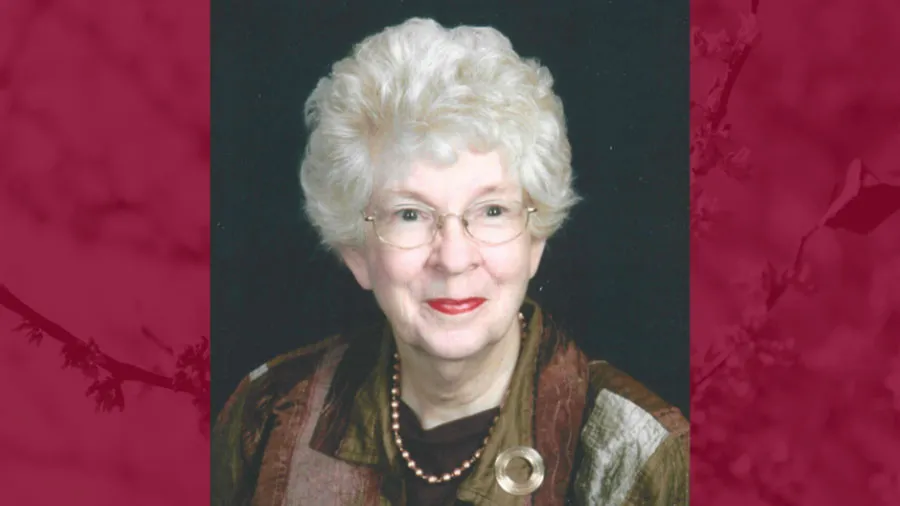 With the ongoing need for more teachers, I'm particularly grateful for the continued philanthropy of alumna Carolyn Sowell (BS '61) and her family's commitment to higher education with the establishment of a new scholarship endowment in elementary education.
Carolyn taught in Midland, Texas until her retirement in 1994, and her mother, Mabel Williams Sowell, was a 1926 graduate with a degree in home economics education. Carolyn's sister, Sally Murray and her late husband, Dr. Grover Murray, a former president of Texas Tech, also established a scholarship endowment to honor Mabel. And both Sally and Carolyn have continued to increase the value of the endowment each year with their annual gifts to the TWU Foundation.
---
OUR INCREDIBLE STUDENTS...
---
Duo tapped as Texas Civic Ambassadors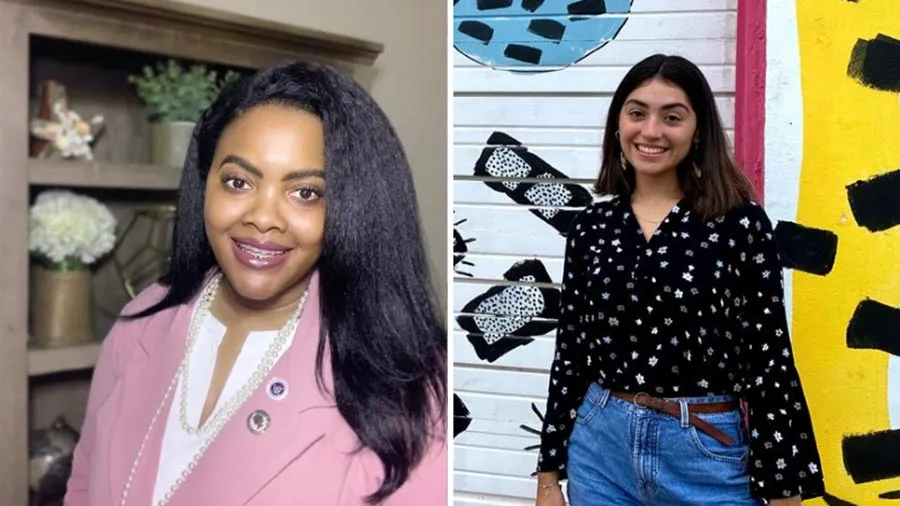 TWU students Chanel VanHook, left, and Fiama Villagrana-Ocasio.
TWU students are encouraged to make a difference in their communities, and two of our undergraduates are going to do just that after being selected as Texas Civic Ambassadors (TCAs) by the New Politics Forum at the UT-Austin. This prestigious program provides opportunities for college students destined for civic leadership.
Chanel VanHook and Fiama Villagrana-Ocasio, both juniors majoring in political science, join 29 other university students from across the state in this year-long program focused on civic service learning, training, outreach and mentorship.
This is the first year TWU students have been selected to participate in this scholarship program. As TCAs, they will create nonpartisan educational outreach initiatives that will be implemented at TWU.
Both Chanel and Fiama are involved in our Center for Women in Politics and Public Policy, part of the Jane Nelson Institute for Women's Leadership. I know they will be civic leaders to watch in the future!
---
Student cancer survivor's Make-a-Wish internship helps dreams come true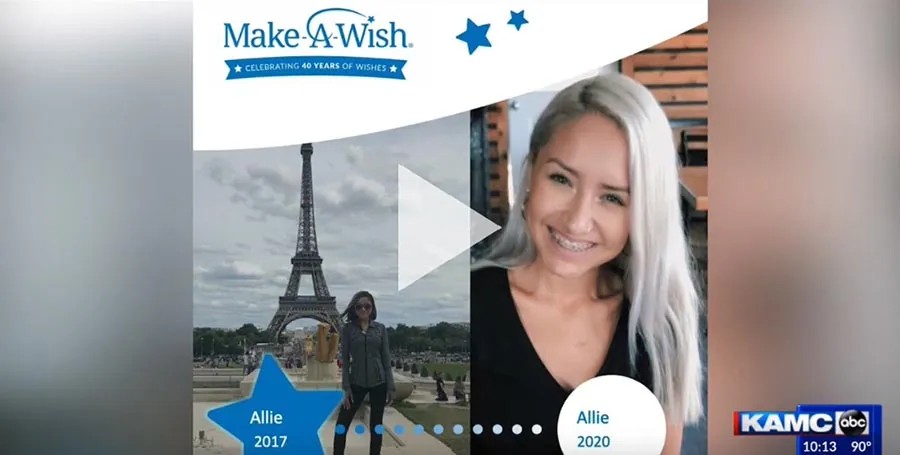 This story on "EverythingLubbock.com" caught my eye, and I'm looking forward to meeting this extraordinary student!
Allie Gonzales, a TWU senior who this summer worked virtually as an intern for the Make-a-Wish Foundation, has given kids hope—as only someone who had her own dire health challenges could do.
Allie knows exactly what "wish kids" are feeling as they wait for their dreams to come true. She aspires to become a child life specialist, overcame Stage 3 cancer after she was diagnosed at 15, and realized her wish of visiting Paris.
---
Pioneers post highest team GPA in nation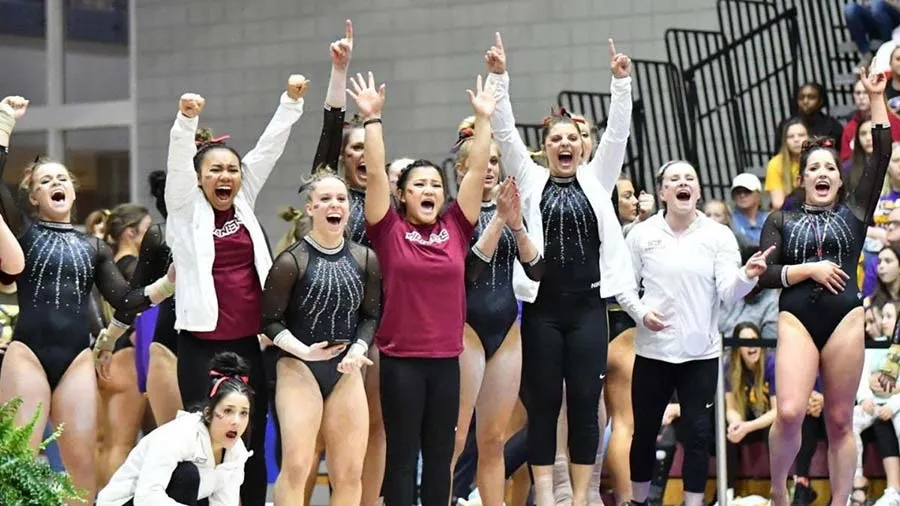 This month, the Women's Collegiate Gymnastics Association announced our gymnastics team finished No. 1 in team grade point average among all women's college gymnastics programs across the U.S.
The Gymnastics team posted a 3.8881 GPA and 15 student-athletes had GPAs of 3.5 or higher.
The Pioneers finished fourth in team GPA last year and third in 2018. Besides having 93.75% of student-athletes with a 3.5 or better, Head Coach Lisa Bowerman's squad had five members with a 4.0 GPA.
"I am unbelievably proud of this team for accomplishing this huge feat," Lisa said. "The 2020 team set out to finish the year as the No. 1 academic team in the nation, and to see them accomplish it is incredible, yet not surprising with this group. This team was truly something special, and I am thrilled that they will get to celebrate this accomplishment after finishing the competition season so abruptly in March."
---
OUR AMAZING ALUMNI...
---
Chief Nursing Officer at Ben Taub completes PhD during pandemic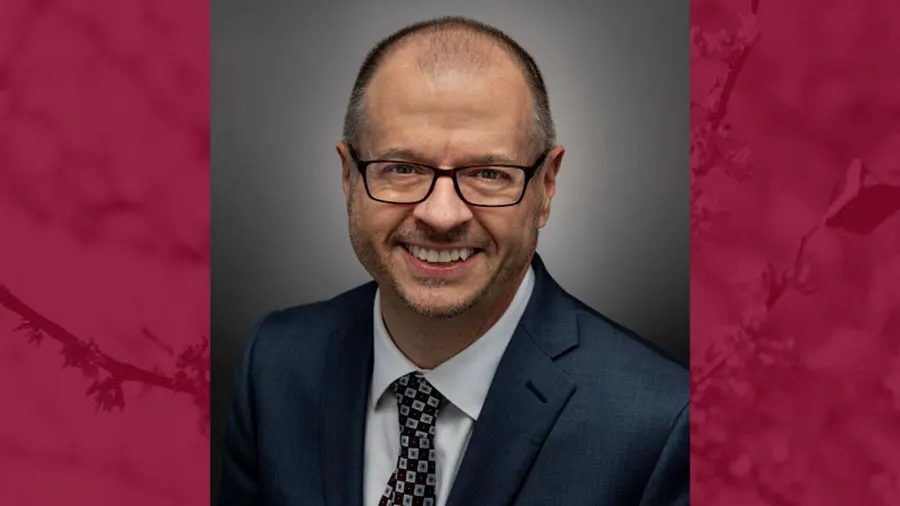 It is difficult to imagine a more daunting experience than serving as the chief nursing officer at a major medical center during a worsening pandemic while simultaneously trying to complete a PhD in nursing science.
But that is precisely the situation TWU alumnus Matthew Schlueter (EMBA '07, MS '12) was in this spring and summer, as he found himself immersed in a crisis while COVID-19 patients overwhelmed Houston's Ben Taub Hospital in June.
The critical care unit set aside specifically for COVID patients was operating at more than 150% of capacity at the height of the pandemic's spread through Houston. Patients were succumbing to the virus at an alarming rate, and nurses themselves were becoming infected, creating staffing problems. Incredibly, Dr. Schlueter and his nursing staff persevered, and the patient load has somewhat stabilized since then.
Reflecting on that time, Schlueter credited the flexibility and support he received from his Texas Woman's professors while pursing that PhD, which he completed this month. We are immensely proud of his service and his tenacious spirit that no doubt helped save lives during that extraordinary event – and Houston's Ben Taub Hospital is lucky to have him as its chief nursing officer.
---
Christina Hill founds martial arts therapy program in Tyler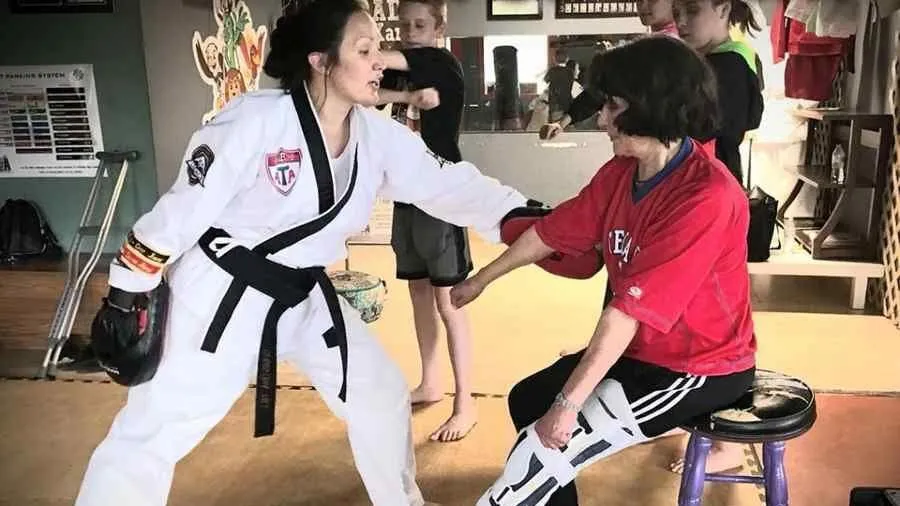 As a child growing up in Greenville, Texas, occupational therapy alumna Christina Hill (MOT '14) combatted issues of alcoholism, drug addiction and poverty within her family and herself. But with the help of her faith, the discipline of martial arts, and most importantly, the support of her son and husband, she has dedicated her life to helping others persevere through their own struggles.
If that was not enough, she also founded Martial Arts Therapy, which she runs as a program out of Songahm Martial Arts Academy in Tyler, a business she owns with her husband, Dometrius Hill, EdD, Master Instructor 7 degree.
Christina offers martial arts to adults and children as young as 3 who have a range of disabilities, including autism, Down syndrome, anxiety, ADHD, depression, Oppositional Defiant Disorder and intellectual disabilities, as well as amputees and stroke patients.
"We are an inclusive school, which means that we prefer that students with typical and special abilities train in the same classes together versus having separate classes," she told us recently.
Christina also is currently completing a doctorate in education with an emphasis in special education leadership, and she is interested in transitioning people with disabilities from school to the workforce. She hopes to one day open an outpatient clinic focused on transition-building skills to maximize independence in self-care, home management and work.
"I have experienced a great deal of adversity in life, and my motto is 'adversity is a good teacher,'" said Christina. "There is something to be learned from every hard thing we have to endure, and when we make it through, we are stronger, more empathetic, more relatable and able to help others through similar challenges. In therapy, I always say we do not get people at their best. Usually they come to us broken—mentally, physically or spiritually—and we must meet them where they are and help them make their way forward to create a life they are happy with."
---
Pioneers@Work form strong team at Denton-based division of HealthTrackRx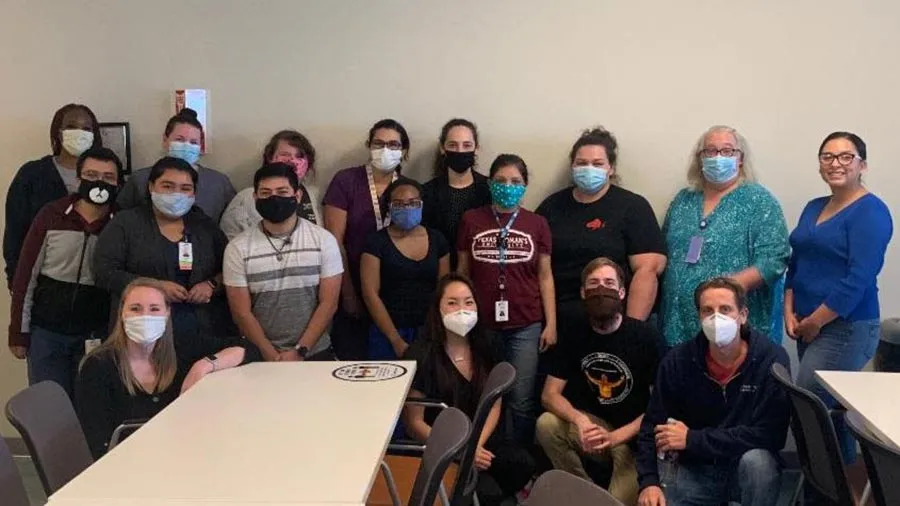 There are 23 TWU alumni working at HealthTrackRx, and a number of them posed for this quick photo.
I was incredibly impressed during my recent visit to one of Denton's fastest-growing companies, American Institute of Toxicology Laboratories, a division of HealthTrackRx—even more so when I saw so many of our talented alumni working there! This innovative company is focused on faster, more reliable COVID-19 testing with proprietary and groundbreaking technology. And, it is led by Jay Reddy (BS '10, PhD '15) as lab director!
---
IN OTHER NEWS...
---
Library invites materials for new special collection: 'Voices of the Pandemic'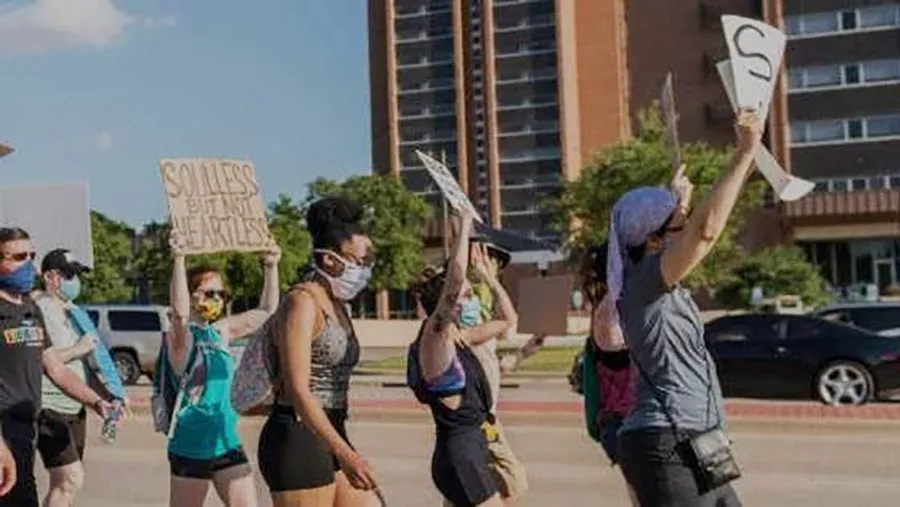 We have a new special collection at the Blagg-Huey Library: "Voices of the Pandemic"—and I invite you to join the members of our community in adding to it!
This special collection is the result of a campus-wide, grassroots effort to preserve written manuscripts, works of art, photos, social media posts, or any other form of communication during this challenging time.
Thanks to our special collections team and Dr. Phyllis Bridges, our Cornaro professor in English, in particular, for championing this effort. As Dr. Bridges said, "We anticipate that students and scholars in the future will find the collection to be a reliable repository for this challenging time in human history. A generous grant from the Jane Nelson Institute for Women's Leadership provides funding to accomplish our goals, which are consistent with the mission of TWU."
---
You are invited...

At 6:30 p.m. CDT today (Aug. 20), I invite you to learn more about TWU by tuning into our monthly TESSTalk Series hosted by our alumni engagement team. Virtual check-in will open at 6:15 p.m. I will be talking about changes we've made to ensure the safety of our students, faculty and staff, and also address questions from alumni and others. (This speaker series is named in honor of the former nickname of TWU students—"Tessies.")
---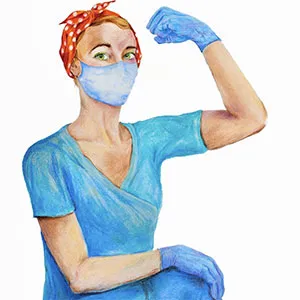 In closing, I'd like to share with you my newly acquired modern-day "Rosie the Riveter" art piece. I hope you enjoy this colored pencil, charcoal and pastel-on-paper work of art by a New York health care worker, Marysia Schultz, as much as I do!
Thanks for your interest in Texas Woman's. As always, email me with your comments or questions. I am delighted that you have spent a few minutes with me today.
Warm Regards,

Follow Carine M. Feyten, Ph.D.
---
Texas Woman's is the nation's largest university primarily for women.
‌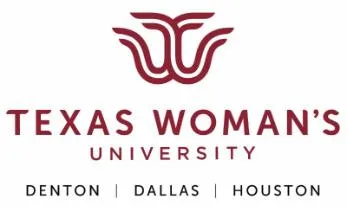 Page last updated 11:45 AM, April 17, 2023