Parry Distinguished Lectureship Focuses on Florence Nightingale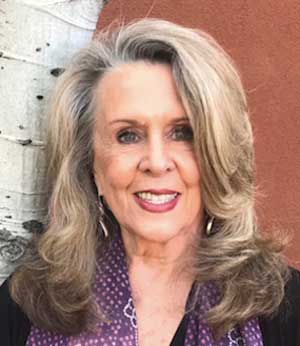 Jan. 27, 2020 – HOUSTON – Texas Woman's University College of Nursing in Houston will host the annual Parry Distinguished Lectureship from 5-7 p.m. on Thursday, March 5, at the Houston Endowment Auditorium, Room 2120, at TWU's Houston Center in the Texas Medical Center.

Barbara Dossey, PhD, RN, FAAN, International Co-director of the Nightingale Initiative for Global Health will present "Nursing and Sustainable Development Goals: From Nightingale to Now". The discussion will focus on the integrative, holistic and integral paradigm Florence Nightingale introduced and its application to the 17 United Nations Sustainable Development Goals for healthy people living in a healthy world.

The event is free and open to the public. However, registration for the event is required and must be completed by Monday, Feb. 24. For additional information, call 713-794-2100 or email TWUNursingHouston@twu.edu.

Dossey, an 11-time recipient of the "American Journal of Nursing" Book of the Year Award, has authored or co-authored 25 books including "Florence Nightingale: Mystic, Visionary, Healer". She serves on the American Nurses Association Healthy Nurse Healthy NationTM Advisory Board in addition to her role as Co-director for the International Nurse Coach Association (INCA).
The annual Parry Distinguished Lectureship is a collaborative endeavor of the Parry Endowment, TWU Houston's Nelda C. Stark College of Nursing and Sigma Theta Tau International, Beta Beta Houston.

About TWU Houston

TWU Institute of Health Sciences – Houston Center is located in the heart of the largest medical center in the world, the Texas Medical Center, and offers programs in nursing, health care administration, nutrition and food sciences, occupational therapy, physical therapy, and business. TWU Houston is one of three campuses of Texas Woman's University, the largest public university in the nation primarily for women with an enrollment of more than 15,800 students on campuses in Denton, Dallas, Houston and online. Since 1901, TWU has produced more than 99,000 graduates in fields vital to the growth and quality of life in Texas and the nation.
Page last updated 3:41 PM, September 27, 2021