MBA – Accounting
In as little as 15 months and for around $20,000, you can have your MBA and be ready for the next step in your career. 100% online. No GMAT or GRE required.
Gain advanced knowledge in audit, taxation, managerial, financial and forensic accounting.
MBA - Accounting program features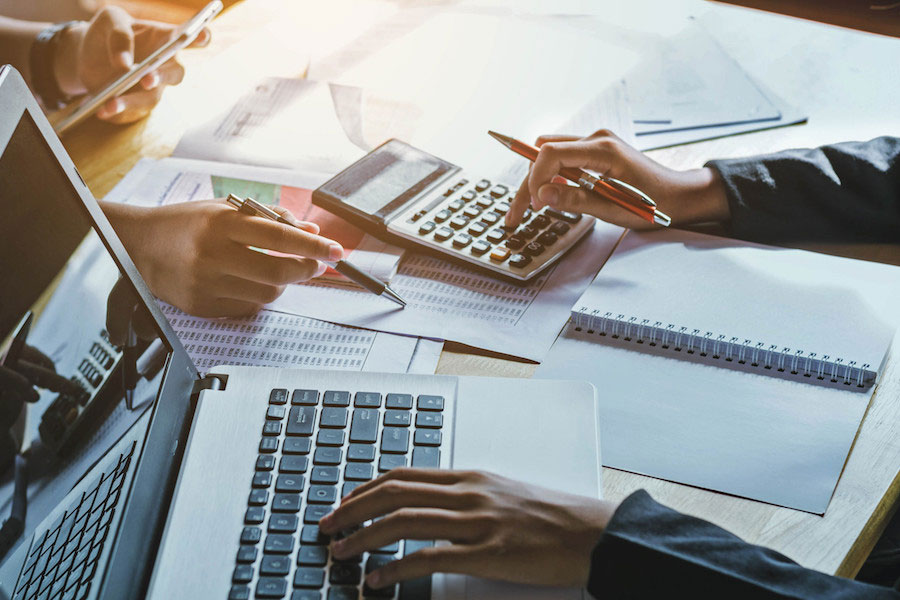 Degree completion in as little as 15 months, or 36 credit hours*
Accelerated 7-week online class formats
100% online (international students cannot apply for this program)
No GRE/GMAT required
Small classes with accessible, knowledgeable and supportive faculty
Program prerequisites may be required for some that do not hold an undergraduate degree in Accounting*
*Individual requirements may vary.
Why TWU?
Four-Plus-One in Accounting Program
Still need your B.B.A.?
Texas Woman's offers a combination B.B.A. and M.B.A. with Accounting emphasis that allows you to complete both programs in as little as five years and for just $42,500. No GMAT or GRE required.
Find more information on this option here
The Four-Plus-One Program in Accounting combines the BBA-Accounting degree with the MBA - Accounting Concentration to provide coursework required to take the Uniform CPA Exam (Texas State Board of Public Accountancy). If you are a resident of another state, contact our department to determine whether our program fulfills requirements to take the Uniform CPA Exam in your home state.
Only 15 months to a degree
If you earned your BBA in accounting from an accredited university, you only need to complete 36 max semester credit hours to earn your MBA in this program. Most of our students complete the requirements in 15 months.
We build women leaders
Only 5.4 percent of Fortune 500 CEOs are women, and only 25 percent of senior managers and executives within those companies are women. TWU is working to help change that.
More than 70 percent of our faculty and staff across the university are women. While COB faculty prepare you to tackle the male-dominated world of business, our outreach staff work closely with employers to bring networking and employment opportunities to campus.
For our budding entrepreneurs, TWU's Center for Women Entrepreneurs is the state's only university center dedicated to women's entrepreneurship and business ownership. The Center provides tools for you to succeed including access to training/coaching, funding, mentoring and networking opportunities.
Tailored career planning
The Career Connections Center provides advising services and tailored career planning, including networking and salary negotiations. Fast-track your job search using the Career's Handshake, a unique resume reviewing and job opening database that works to fast-track your job search.
The College of Business takes it one step further with a team of Outreach and External Relations staff that work with the Career Connections Center to keep our business students in-the-know on employment opportunities and networking events.
Careers & salaries*
Accountants perform important tasks all across every type of organization, including for-profits, charities, hospitals, universities, governmental entities with tasks such as pensions, payroll, pricing, cash management, costing products and services, budgeting, financial statement creation and reporting. Plus, many upper-level managers have strong backgrounds in accounting.
With this degree, you have multiple career opportunities including:
*Median salaries, according to the U.S. Bureau of Labor Statistics
Admission requirements
Admission to the Master of Business Administration
Program Contact
Pushkala Raman, Ph.D.
Graduate Program Director
mba@twu.edu
Application Deadlines
The College of Business admits students on a continual basis. Please contact the College for more information.
Admission Requirements
GPA of at least 3.0 for the last 60 hours of undergraduate coursework. For applicants who have completed post-baccalaureate or graduate coursework, a GPA of at least 3.0 for such coursework is also required.
Applicants with a GPA of at least 2.50 in the last 60 hours of undergraduate coursework may be considered for provisional admission.
Prerequisite coursework will be required of some applicants based on their desired course of study and previous academic and/or professional record.
Applicants are expected to be proficient in the current tools of Business: Microsoft Office suite of products (Word, PowerPoint, Excel, and Access). Admitted applicants that need to enhance their proficiency in any of these areas will have free tutorials available via Lynda.com.
No GRE/GMAT required.
For more information
Pushkala Raman, PhD
Graduate Program Director
mba@twu.edu
940-898-2458
Learn more at one of our graduate information sessions.
Page last updated 4:39 PM, February 6, 2023