Master's Program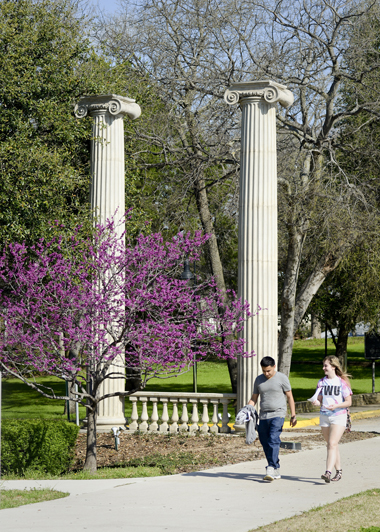 Why Study Counseling Psychology at TWU?
Our master's program in counseling psychology provides a uniquely feminist perspective while preparing students for careers primarily in psychological counseling. Students learn to work with individuals, couples, families and groups to promote optimal mental, emotional, and relational health and well-being.
Understanding oneself and others as existing and participating in multiple multicultural and social contexts is a critical part of our program. We are committed to our students' development as ethical and self-reflective professionals, and provide training based in the science of psychology.
Our MA degree also provides excellent preparation for those students seeking to pursue doctoral training in counseling psychology.
Program Details
Visit our graduate catalog pages for:
The MA in Counseling Psychology prepares graduates to take the Licensed Professional Counselors (LPC) exam (Texas State Board of Examiners of Professional Counselors). If you are a resident of another state, contact our department to determine whether our program fulfills requirements to take licensure exams in your home state.
Find more information on how to apply for the MA in Counseling Psychology program, including deadlines, prerequisites and details about our application process.
Alumni Spotlight: Hillarye Hightower (MA '09)
Having gone through our Master's Counseling Psychology program myself and having witnessed years of interns come to Denton County Friends of the Family (DCFOF), from our program and others, I believe our program, with its multicultural feminist lens, better prepares folks for any career ahead than many other programs.
Advice to current and future students: "Be part of your own process – find what sets your soul on fire and DO THAT – even if it's not what you originally intended!"
"This program will prepare you for many things in life, so try as hard as you can to allow your expectations of yourself to be flexible."
About Hillarye Hightower
Hillarye Hightower graduated from the Counseling Psychology Master's program in 2009 and has since made a significant impact in the field through her work with survivors of relational violence and sexual assault. Hillarye has been supporting survivors and working to prevent domestic and sexual violence for over 10 years. She is currently the Director of the Prevention, Education, and Awareness Program (PEAP) at Denton County Friends of the Family and has previously served as a director of Battering Intervention and Prevention Program (BIPP). She has been invited numerous times to speak at statewide family violence and battering intervention and prevention conferences. She has traveled to California to train Futures without Violence coordinators on implementing the Coaching Boys into Men program in San Francisco public schools. She has been recognized for her work through several awards, including theClient Centered Culture Award, Leadership Team Member of the Year Award, Executive Director's Choice Award, and Prevention Team Member of the Year Award. Hillarye was also nominated last year at the University of North Texas for the Division of Student Affairs Off-Campus Partner of the Year Award.
Questions?
Please contact Claudia Porras Pyland, Ph.D., Director of Master's Counseling Psychology Program
Office: CFO 805
Phone: (940) 898-2312
Email: cporras@twu.edu
Page last updated 3:59 PM, April 3, 2019