Faith and Focus: TWU OT alumna Christina Hill finds success through adversity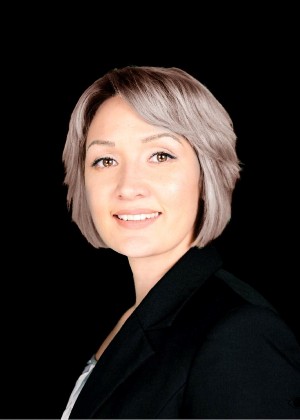 As a child growing up in Greenville, Texas, Texas Woman's occupational therapy alumna Christina Hill (MOT '14) combatted issues of alcoholism, drug addiction and poverty within her family and herself. But with the help of her faith, the discipline of martial arts, and most importantly, the support of her son and husband, she has dedicated her life to helping others persevere through their own struggles.
Finding strength in faith and discipline
After a tumultuous start in life, Hill began to take control when she turned 21 and found a renewed sense of faith.
"I had an experience with Christ that radically changed my heart and ultimately changed my life," she said. "Everything began to change, starting with returning to school, getting clean, working and taking care of my son."
She also began practicing martial arts after seeing the way it helped her son.
"Martial arts became my passion because it helped my son who struggled significantly in school with self-regulation and behavior due to ADHD and oppositional defiance disorder," Hill said.
After earning her bachelor's degree from The University of Texas at Tyler, Hill decided to pursue occupational therapy, believing it would aid her on her career path.
"I was intrigued with the holistic approach of occupational therapy and how well it complimented my passion of martial arts," said Hill. "I recognized that becoming an occupational therapist could enhance the way I delivered martial arts to others."
She was accepted to the program at the TWU Dallas campus, packed everything she and her son owned and moved in with her aunt in Dallas. But money was tight, and Hill cleaned apartments and worked construction and odd jobs during academic breaks to make ends meet.
"I never told anyone while I was in graduate school, but we were on welfare all the way until I graduated," she said. "TWU ended the welfare cycle for us, and I remind my son of that all the time because I never want him to forget how powerful a good education can be when paired with hard work."
Building a career and branching out with new ventures
Hill went on to work as a school-based occupational therapist for several years, where she learned how good school-based practice should be delivered; how Admission, Review and Dismissal (ARD) meetings should be run; and how to work with a variety of students and teachers. But after witnessing many flaws in the system, she decided to branch out on her own and founded Special Education Advocates East Texas.
"I realized that I was not working under leaders who were ready to make the changes, so I ultimately left the district and started my own practice as a special education advocate," she said. "I use a combination of consultative and education models, both of which I learned at TWU. I teach, train and represent students and families in ARD meetings with schools across North and East Texas to help them establish education plans in which their children could make real progress on services. I help parents know what services they might need, which ones they do not need, how to be confident in working with the school and how to communicate with schools rather than being frustrated or intimidated. The goal of my practice is for parents to phase me out as soon as they are confident to attend meetings on their own and be their child's advocate."
Hill also has worked for skilled nursing facilities for five years evaluating and treating patients for orthopedic injuries, strokes, cardiac events, mental health, continence retraining, multi-system diseases and chronic pain. In addition, she works in an acute hospital setting, evaluating and helping the medical team with discharge planning for patients in the acute stages of their injuries; in an outpatient hand clinic, treating orthopedic and neurological patients; and as a contractor with the Texas Workforce Commission, providing workplace and functional capacity evaluations to help Texans return to work.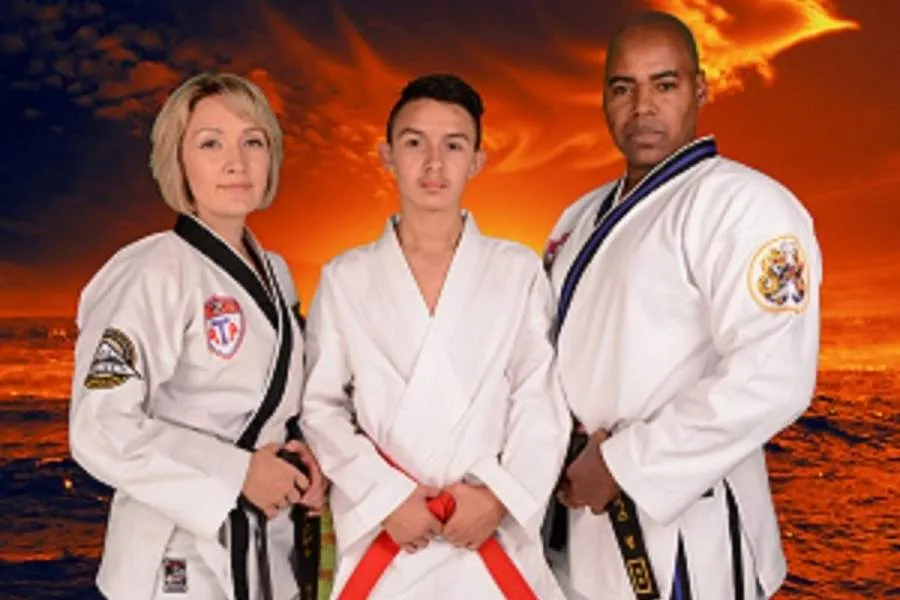 If that wasn't enough, she also founded Martial Arts Therapy, which she runs as a program out of Songahm Martial Arts Academy in Tyler, a business she owns with her husband, Dometrius Hill, EdD, Master Instructor 7 degree. Hill offers martial arts to adults and children as young as 3 who have a range of disabilities, including autism, down syndrome, anxiety, ADHD, depression, ODD and intellectual disabilities, as well as persons with amputations and strokes.
"We are an inclusive school, which means that we prefer that students with typical and special abilities train in the same classes together verses having separate classes," said Hill. "People with disabilities were historically ostracized and marginalized, so we work very hard to make sure they learn how to function in the classes with others by holding them to high expectations and grading activities to meet their need to participate in the group. Parent training also is a large part of what we do. In addition to teaching, I am also modeling how to have high expectations, be consistent and how to implement research-based strategies with their child because we know that parent buy-in is key to student success."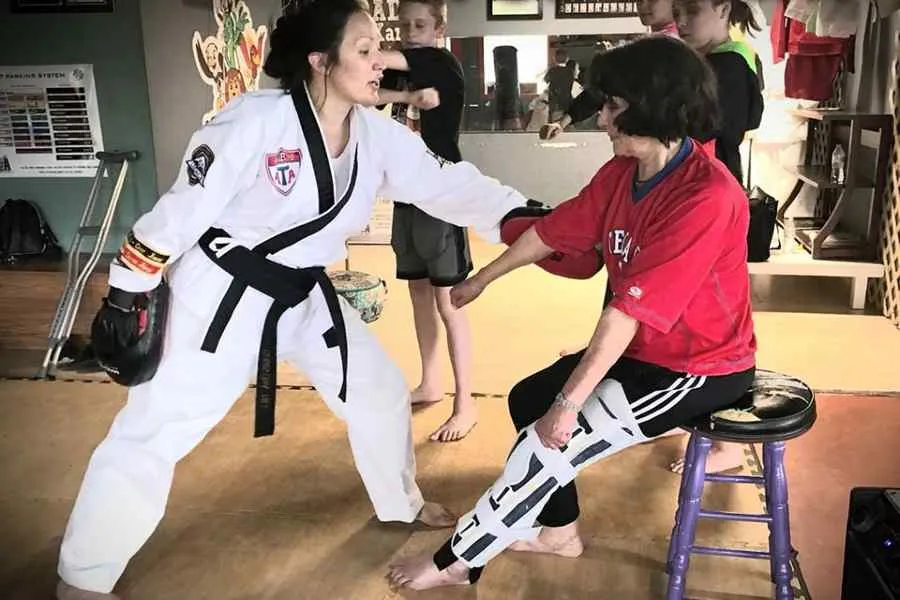 Hill also is currently completing a doctorate in education with an emphasis in special education leadership, and she is interested in transitioning people with disabilities from school to the workforce. She hopes to one day open an outpatient clinic focused on transition-building skills to maximize independence in self-care, home management and work.
Staying steadfast in helping others
Though it is tiring work, for Hill, it is work worth doing, and she uses the lessons she has learned to help others.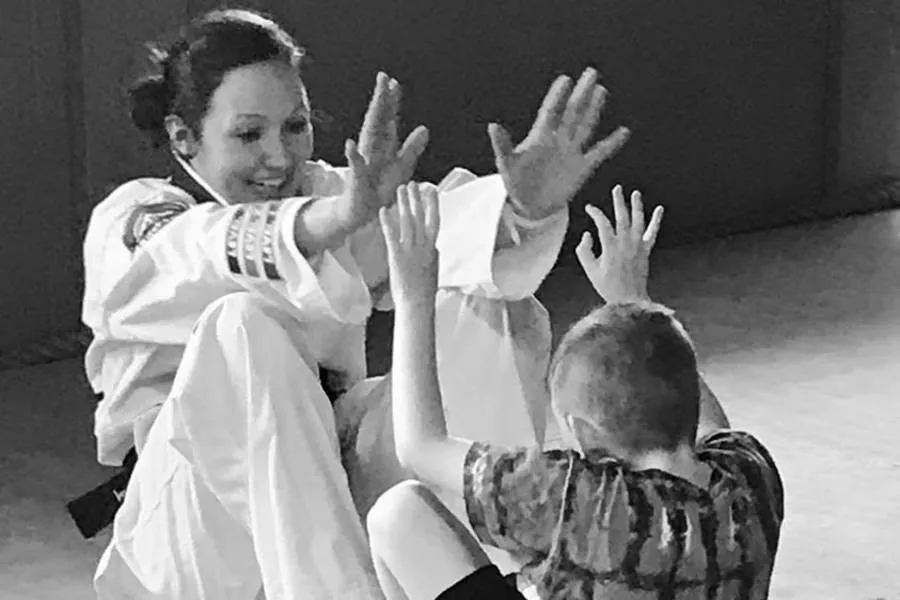 "I have experienced a great deal of adversity in life, and my moto is 'adversity is a good teacher,'" said Hill. "There is something to be learned from every hard thing we have to endure, and when we make it through, we are stronger, more empathetic, more relatable and able to help others through similar challenges. In therapy, I always say we do not get people at their best. Usually they come to us broken—mentally, physically or spiritually—and we must meet them where they are and help them make their way forward to create a life they are happy with."
After many hardships, creating a life she is happy with is exactly what Hill has done.
Media Contact
Ray Willhoft
Director of Communications, Jane Nelson Institute for Women's Leadership
940-898-4584
rwillhoft@twu.edu
Page last updated 1:04 PM, November 12, 2020