COB Dean's Leadership Circle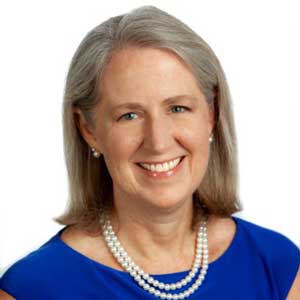 Dawn Hooper (Chair)
VP Finance and Operations
Texas Women's Foundation
Dawn Hooper serves as Vice President - Finance & Operations / CFO at Texas Women's Foundation, the largest regional women's foundation in the world. Dawn is a Certified Public Accountant with over 20 years of financial leadership experience, with 13 of them in the non-profit sector.
Dawn grew up in Nashville, Tennessee and received her BS in Accounting from Tennessee Technological University, and her Master of Accountancy from the University of Tennessee, Knoxville.
Dawn has a passion for identifying and correcting process inefficiencies and has been instrumental in streamlining processes throughout her career. Dawn has also invested much time learning about impact investing with a gender lens and leads the Foundation's initiatives in social impact investing.
Dawn is a member of Social Venture Partners Dallas. Dawn is also an active member of Texas CPA Society - Dallas, serving on multiple committees.
Education: Masters, University of Tennessee, Accounting; BS, Tennessee Technological University, Business, Accounting
Areas of Expertise: Process improvements, social impact investing, non-profit accounting
Kerri Sallusti (Vice Chair)
Vice President, Customer Relationship Management
Age of Learning
Education: MBA, Southern Methodist University, BS Journalism, Oklahoma State University
Areas of Expertise: Database marketing, communications planning, customer relationship management, loyalty program design and management
With a passion for strengthening customer relationships, Kerri has over 20 years of agency and client-side experience creating, directing, and advancing marketing programs for Fortune 500 clients spanning multiple industry verticals.
She currently leads the CRM efforts for Age of Learning, a leading education technology innovator, creating engaging and effective learning resources to help children build a strong foundation for academic success and a lifelong love of learning.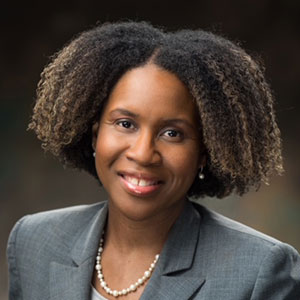 Binta O. Baudy
Assistant Vice President
Texas Children's Hospital
Education: MPH, Health Administration, Rollins School of Public Health, Emory University, Atlanta, GA; BS, Community Health, University of Illinois, Urbana, IL
Areas of Expertise: budget development/management, revenue cycle management, academic group practice, financial forecasting/analysis, project management, physician recruitment, operations management, business planning, training, workflow design
Binta O. Baudy, MPH is currently the Assistant Vice President at Texas Children's Hospital-West Campus and has been with the Texas Children's Hospital organization for over 12 years. Binta received her Master's in Public Health with a concentration in Healthcare Management from Emory University and has an undergraduate degree in Community Health from the University of Illinois Urbana-Champaign. Her prior experience includes practice management, revenue cycle consulting and quality management in academic and community hospitals as well as the Veterans Administration Hospital Network. Binta is originally from Illinois and has lived in Houston for over 12 years with her husband and is the mother of two daughters.
Stephanie Chavez
President
Zen Media
Education: BBA, University of Texas at Arlington; CTSM, Northern Illinois University & EXHIBITOR Media Group
Areas of Expertise: Leadership, B2B and B2C marketing and PR, trade shows and events
Stephanie Chavez has over 15 years of experience building and leading marketing teams and initiatives for both B2B and B2C clients worldwide.
She is a nationally recognized marketing executive, speaker, and member of the invitation-only Forbes Communication Council and Member of the CMO Club. Stephanie was honored in 2019 as a Cynopsis Top Woman in Media and received her CTSM certification from EXHIBITOR Media Group and Northern Illinois University.
Stephanie is equally as passionate about growing businesses as mentoring others and being of service to the community. She frequently speaks at Texas Woman's University for the School of Business as well as UNT.
Dionne Colvin-Lovely
Group Manager
Advertising and Marketing
Toyota Motors North America

Education: B.A., Political Science/Economics, University of California, San Diego; J.D., Georgetown University Law Center
Areas of Expertise: Marketing partner management, advertising & media planning, consumer research & strategic planning, regulatory affairs
I have held several assignments with Toyota in my almost 35 years with the company. I have had the chance to live in Los Angeles, Washington, D.C., Cincinnati, and now Dallas. My husband and I moved to Dallas from Los Angeles as part of the great Toyota migration. We love White Rock Lake Park and traveling around Texas in our small camper. Oh, and I drive a RAV4 Hybrid!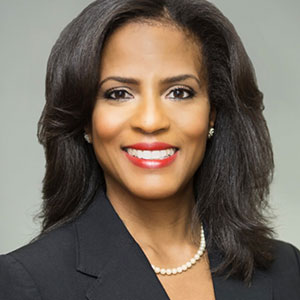 Laquita Cyprian
Chief Banking Officer
Agility Bank
Laquita Cyprian, a native Houstonian and veteran banking leader, has significant insights into the economy and opportunities of companies in the region. At Agility Bank (in organization), she is responsible for development, client relationship growth, as well as executing digital strategies that meet the needs of growing businesses in deposit, lending, and treasury management.
Her career spans over 20 years and has focused on providing banking solutions to small and mid-sized companies which are focused on sustainable growth. At large national banks, she has managed teams that have been recognized for relationship building through strategic service and product solutions, as well as helping bring efficiencies to companies' operations.
Laquita attended the University of Houston where she studied Business Administration. She has served on a number of boards including board chair of CSTEM, an organization supporting children in science, technology, engineering, and mathematics and as Treasurer of Art Colony Association, the producer of Bayou City Art Festivals. Suzan Deison
CEO/President/Founder
Greater Houston Women's Chamber of Commerce
Ms. Suzan Deison is a native Houstonian who has dedicated her life to working and volunteering in the nonprofit arena. Suzan is the CEO/President and Founder of the Greater Houston Women's Chamber of Commerce. In a little over fourteen years, she has led the GHWCC to reach over 1,300 member companies. Under Suzan's leadership the GHWCC supports small business owners to executive women representing Fortune 500 organizations. It has influenced business leaders in London, Mexico City, and Madrid to start a women's chamber or council. Recently, Parliament announced they would be opening a women's council and women's business centers in the UK and will use the GHWCC as a blueprint.
Suzan has been recognized for her many contributions, including being named as a Women on the Move by Texas Executive Women, honored in Forbes Magazine as a Texas Woman Business Leader, named an ABC-13 Woman of Distinction, as a MAKERS, Women Who Make America by AOL. She was inducted into The Greater Houston Women's Hall of Fame as an Icon in 2019. The Houston Business Journal recently recognized her as one of the Most Admired CEOs and Houston's Most Beautiful People.
Suzan is the President and founding member of the Young Women's College Preparatory Academy Foundation, founder of The Greater Houston Conference for Women, Women in the Fast Lane of STEAM, The Woodlands North Houston Conference for Women, and The Greater Houston Women's Hall of Fame. She has passionately served on the boards of Makers, Women Who Make America, The American Heart Association, March of Dimes, Houston Technology Center and the World Affairs Council.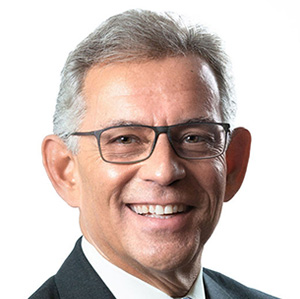 Gary Henderson
President & CEO
United Way of Denton County
Education: B.A., Business Administration, California State University, Long Beach
Areas of Expertise: Nonprofit executive leadership, strategic planning, resource development, cross-sector collaborations, organizational development, advocacy
Gary Henderson has served as United Way of Denton County's President and CEO since 2011. He entered the nonprofit sector in 2003 as CEO for Communities In Schools of North Texas and enjoyed a successful 17-year for-profit career at Price Waterhouse as Senior Manager leading Investment Management and Security Operations engagements, and at Bank of America as Senior Vice President leading Private Bank Technology & Operations.
Gary brings a bias for growth, a passion for helping people and leading cross-sector collaborations that transform lives across Denton County. He is a board member of Workforce Solutions for North Central Texas, United Ways of Texas and board chair of the Denton Chamber of Commerce. Gary is a 2014 Graduate of Leadership Denton and was named Citizen of the Year 2011 by the Flower Mound Chamber of Commerce.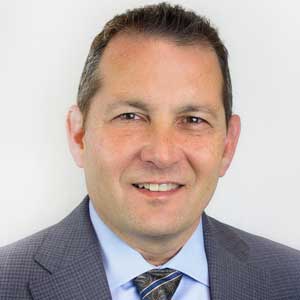 Glen McKenzie
CEO
DATCU
Education: BBA Lamar University Finance
Areas of Expertise: banking, finance, management
Glen McKenzie is the Chief Executive Officer of DATCU Credit Union. He has worked in the financial services industry for over 35 years and has been with DATCU for 21 of those years. He is involved in the community having served on several non-profit boards.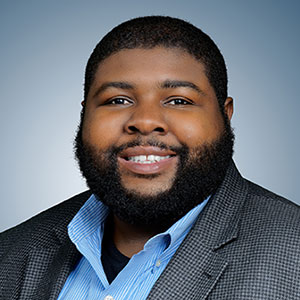 Tawanda Mkanganwi
Corporate Controller
Highgate
Education: Bachelor of Business Administration, Texas Woman's University, Accounting; Bachelor of Science, Texas Woman's University, Computer Science
Areas of Expertise: Preparation and review of financial statements, management of debt, construction, and other financing and capital transactions within the real estate and hospitality industry
Tawanda is currently an accounting and finance professional within the real estate and hospitality industry primarily working with private equity and institutional investors. Previously, he spent over 10 years at the accounting firm Ernst & Young in their Audit practice. He loves to mentor and develop young professionals, and to encourage and assist diverse candidates into entering accounting and finance. Tawanda is also involved in numerous community volunteer efforts include as servings as treasurer and member of the Board of Trustees for a local church.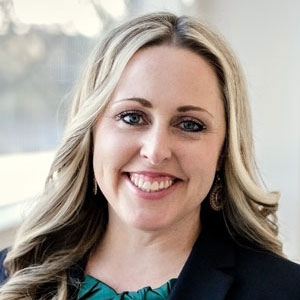 Jeanna Ratnayke
Vice President Operations
Aramark
Education: Bachelors in Hospitality Management and Mass Communications, Kansas State University
Areas of Expertise: P&L management, client partnership, strategic organizational alignment
Jeanna Ratnayake has more than 20 years profit and loss management experience providing value-add hospitality services within the higher education, health care and K-12 nutrition sectors. She is known for her ability to build strong performance-based relationships with clients, evolving organizational cultures and driving outcomes to the highest levels. In addition to her professional experience, Jeanna is a passionate advocated for education focused organizations throughout North Texas and currently serves as Board President for the Northwest ISD Education Foundation.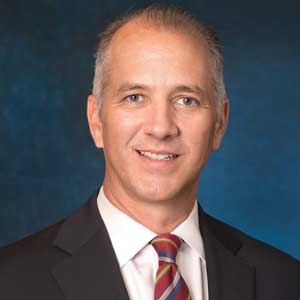 Jeff Reecer
President
Texas Health Presbyterian

Jeff Reecer serves as president of Texas Health Denton since January 2016 after leaving the facility in 2012 to become president of Texas Health Allen. Prior to that he spent 11 years as vice president of operations at Texas Health Denton. He has more than 33 years of experience as a senior health care leader and is a Fellow in the American College of Healthcare Executives.
In addition to his responsibility for the strategic and day-to-day operation of Texas Health Denton, he also serves on the boards of Texas Health Presbyterian Hospital Flower Mound, Texas Health Surgery Center Denton, Texas Health Orthopedic Surgery Center, Serve Denton, Children's Advocacy Center for Denton County, and the Denton Chamber of Commerce where he is Immediate Past Chair. He also serves on the Texas Woman's University College of Business Dean's Leadership Circle.
A native of Lockney, Texas, Jeff holds bachelor's and master's degrees from Texas Tech University. He and his wife Dena have been married 35 years and have two adult children and one grandson. Outside of work, Jeff enjoys running, cycling, and playing bass in his band.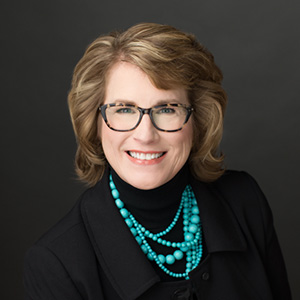 Lyn Scott
Executive Director
Guardianship Services, Inc.
Education: eMBA, Texas Woman's University, Accounting; BA, Texas Wesleyan University, Interdisciplinary Studies
Areas of Expertise: Accounting, nonprofit business operations, author, community program development, strategic planning, public private partnerships, tax credit property management, guardianship, nonprofit mergers, social enterprise management, board development
Lyn Scott is Executive Director of Guardianship Services, Inc. (GSI) and the Financial Exploitation Prevention Center (FEPC) located in Fort Worth, Texas. She has extensive experience in the nonprofit community, previously serving in an executive role at a housing agency serving medically vulnerable, chronically homeless persons.
Scott has been certified as a Texas Guardian by the Judicial Branch Certification Commission and is certified as an Occupancy Specialist by the National Center for Housing Management. She wrote and published From Passion to Execution: How to Start and Grow an Effective Nonprofit Organization.
Scott's additional affiliations include MHMR's Adult Mental Health Community Advisory Council, Tarrant County Human Services Advisory Committee Board Member, Adult Protective Services Community Board Member, Tarrant County Homeless Coalition Board Member, and Member of Empowering Women Leaders.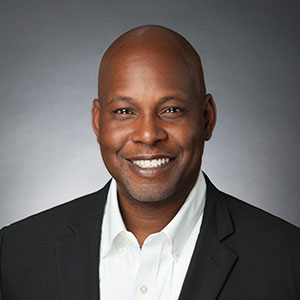 Dr. Gregory Stinyard
Director Diversity & Inclusion
American Family Insurance
Education: PhD, University of Phoenix, Management / Organizational Leadership; MBA, University of Phoenix; Master's, University of Phoenix, Human Resource Management; Bachelors, Wayland Baptist University
Areas of Expertise: Diversity, Equity, and Inclusion (DEI), DEI executive, DEI trainer, DEI practitioner, professional coach, continuous improvement manager, SAFe 4 Scrum Master (Scaled Agile) designations
Gregory brings over 15 years of experience as a diversity, equity, and inclusion leader, coach, and partner to Fortune 500 insurance, retail, fulfillment, distribution, manufacturing, healthcare, and military leaders. He also served in the U.S. Army for 20 years and retired after holding several senior leadership roles, including Equal Opportunity Advisor and Human Relations Advisor. With experience advancing DEI across all organizational levels, Gregory has a wide variety of subject matter expertise with involvement in areas including compliance, supplier diversity, recruiting, retention, EEO, HR and community partnerships.
In June 2021, Gregory joined American Family Insurance as Director of Inclusive Excellence Operations and Programs. In this role, he has oversight and responsibility for building and delivering comprehensive DEI programs to help people learn better ways to lead inclusively, work together, create more inclusive policies and practices to drive greater business results.
Gregory holds three certifications from the Diversity Executive Leadership Academy (CDP, CDT, CDE), two professional coaching certifications from the Institute for Professional Excellence in Coaching (CPC, ELI-MP) and has the Continuous Improvement Manager (CCIM) and SAFe 4 Scrum Master (Scaled Agile) designations.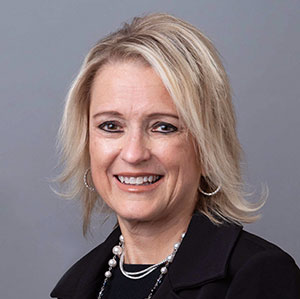 Pamela (Pam) Stoyanoff
President and Chief Operating Officer
Methodist Health System
Education: BBA, Valparaiso University, Accounting; MBA, Lake Forest Graduate School of Management, Lake Forest, IL
Areas of Expertise: Finance, accounting, healthcare management
Pamela Stoyanoff, MBA, CPA and FACHE is currently President and Chief Operating Officer for the 12 hospital Methodist Health System in Dallas, Texas. She leads strategic planning for the system and provides operational leadership for its hospitals, joint ventures and medical group. She is passionate about the Quadruple Aim and improving health by leading efforts that help to reduce health disparities.
She has been a member of numerous Boards and current serves on the Dallas Ft. Worth Hospital Council Education and Foundation Board, the Texas Hospital Association Board of Directors, the American Hospital Association Regional Policy Board and the Dallas Symphony Orchestra Finance Committee. Prior to coming to Dallas, Pam was the Chief Financial Officer for the St. Vincent Health System in Little Rock, Arkansas. She is originally from Chicago, Illinois and began her career at Arthur Anderson & Co.
Pam has spoken around the country on many topics including revenue cycle management, robotics, cost reduction strategies and diversity in healthcare supply procurement. She has been voted one of the top "100 Women Hospital and Health System Leaders to Know" by Becker's Hospital Review , one of the top 25 Women in Business in Dallas/Ft. Worth by the Dallas Business Journal and was also selected by the Dallas Business Journal as a Health Care Hero (in recognition of contributions toward improving health care in North Texas).
Bindu Varghese
CEO
Encompass Health Rehabilitation Hospital of Sugarland

Education: Bachelors, Texas Woman's University, Occupational Therapy; MBA, Texas Woman's University
Areas of Expertise: Healthcare administration, meeting hospital budgets, providing superior quality care aligned with all regulatory bodies, diversity and inclusion, inpatient rehabilitation
With more than 20 years in healthcare, consisting of clinical and operational roles, Bindu Varghese brings a solid understanding of overall hospital operations to the Hospital she serves. She has been with her current hospital for more than 14 years and served as the director of therapy operations for eight of those years. Bindu has a clinical background in occupational therapy and also holds a master's degree in business administration.
Since her time at Encompass Health Sugar Land, she has led the team to its successful completion in many large scale projects. Through her tenure as the Chief Executive Officer, Bindu has gained a vast knowledge of planning, organizing, and directing the hospital to ensure quality patient care is provided and the financial integrity of the hospital is maintained. She is well-versed in compliance with applicable laws, regulations, policies and procedures as it relates to her hospital. She has also served on Encompass Health's National Therapy Leadership Board and Diversity Council. Bindu currently serves on the Board of Directors for the Texas Woman's University Foundation. She is driven and passionate in providing quality care to the patients and getting them back home with their loved ones.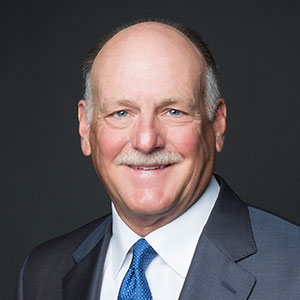 Stan Waterhouse
CEO
CSW Advisory

Education: MBA, Wake Forest University, NC
Areas of Expertise: Customer service, team building, organizational agility, corporate turnarounds, entrepreneurial, acquisition and development, hospitality, healthcare, real estate, senior living, process design and improvement, advanced data analytics
Stan Waterhouse is an accomplished CEO, an authority in delivering World-Class Customer Service with a track record of accelerating companies' growth trajectories. He has deep experience in various sectors, including real estate, hospitality, and healthcare.
As CEO for CSW Advisory, he leads a practice that offers a continuum of business services to healthcare, senior living, and affordable housing providers. Expert in developing advanced data analytic tools that predict healthcare impacts, the team assists government agencies and policymakers in identifying disease risk within community segments.
Previously he served as CEO for Senior Quality Lifestyles Corporation, a nationally recognized organization with $1B in assets that operates luxury Continuing Care Retirement Communities and Senior Living facilities. Earlier in his career, Stan Waterhouse served as COO with HOME, one of the nation's largest affordable housing providers. Before that, he led international hospitality operations as Vice President for the Ritz-Carlton Hotel Company and ClubCorp.
Page last updated 4:44 PM, June 6, 2022